Real Estate News: Las Vegas - April 2014
Posted by Debbie Drummond on Tuesday, April 8, 2014 at 8:41 PM
By Debbie Drummond / April 8, 2014
Comment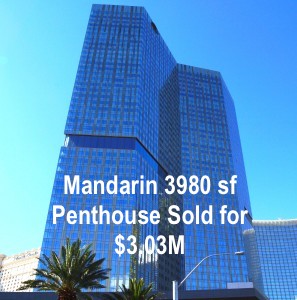 Las Vegas is heating up. By mid-week The Weather Channel predicts highs of 91 degrees. The housing market is also heating up. A recent CNN report "Homebuyers Getting Priced Out in Cities Across U.S." had Las Vegas in the No. 1 spot of the top ten hot markets. We're not as alarmed by the price appreciation as CNN. You can still buy a home for less than you can rent. There are still nice homes for less than $200K.
The Greater Las Vegas Association of Realtors reports> that the median home price is now at $195K, up 21.1% over this time last year.
The median price of a home is rising and interest rates are likely to rise by the end of the year. Buying sooner rather than later is our advice.
Homes For Sale - Our MLS currently has 6436 single family homes listed without accepted offers. We have 2364 condos and town homes for a total of 8800 homes for buyers to consider. 1209 of the listings are short sales. 631 of the homes listed are foreclosures. That leaves 6960 homes for sale that are traditional listings.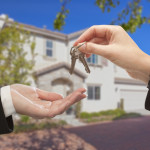 Sold in March - Call it Spring Fever or March Madness but we sold more homes in March than in January or February. A total of 3007 homes closed escrow. That's an increase of more than 500 homes sold for the month.
Only 322 of the homes sold in March were foreclosures. Another 392 of the homes sold were short sales. Distress sales only accounted for 23.7% of the closings.
Financing - Cash deals accounted for 1307 of the transactions. That's down to 43% of the market, much lower than close to 60% cash we saw at the height of the investor frenzy. FHA, Homepath and VA loans financed 756 of the purchases. Conventional mortgages financed 896 of the purchases.
Luxury Homes that Sell Quick - Summerlin saw 3 homes priced between $1 and $2Million sell in less than 15 days in March. Including a $1.3M home in the Ridges and a $1.9M home in Red Rock Country Club.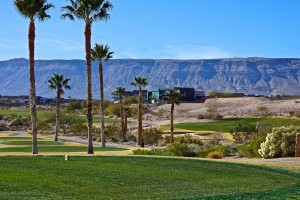 Active Days On the Market - 1405 (46%) of the homes that sold were on the market for 30 days or less. 983 of the homes sold were on the market days or less. This shows that pricing homes to sell will get them sold quick.
We had a few high end homes that sold in less than 15 days. This month's quick sales in the luxury market were in Summerlin. 409 Club Ct was a 4897 sf home in Canyon Fairways listed for $1,399,900 and closed for $1.325M. 20 Cross Ridge in The Ridges of Summerlin listed for $1.4M and sold for $1.330M. 11447 Morning Grove in Red Rock Country Club listed for $1.995,990 and sold for $1.77M.
Luxury Homes For Sale -
We have 404 homes and high rise condos for sale with a list price of at least $1 Million. In March, we sold 25 single family homes and 4 high rise condos listed for $1M plus. In February, only 13 single family homes sold for more than a mil. March was almost double that.
Top 3 Luxury Home Deals in March: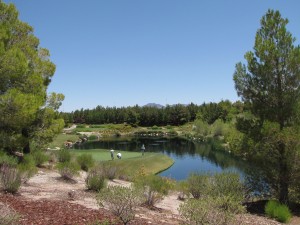 The Estates at Southern Highlands golf course community had the two most expensive closings for estate homes in March.
The Mandarin Oriental where penthouse 4503 with 2 beds/4 baths in 4980 sf sold for $3,030,000. This was also the most expensive price per square foot at $761/sf.
Southern Highlands took the 3 spot for most expensive deals in March. 26 Vintage Ridge, listed for $2.699M sold for $2.5M. It offered 6 beds/7 baths in 10,175 sf of living space with a 4 car garage, pool and spa.
35 Vintage Canyon had a list price of $2,499,000 and sold for $2.4M. This estate offered 5 beds, 6 baths in 9254 sf with a 4 car garage, pool and spa.
Las Vegas Real Estate Update - April 2014
Summary: Buyers have 8800 homes to choose from today. If we continued selling 3007 per month, at this rate we'd be out of the current inventory in 2.92 mos. Over the past year, the average number of homes sold per month has been 3080. Our Winter lull has ended and sales volume is returning to our twelve month average.
We're seeing more homes on the market but the increased sales volume means we're back to a 3 month supply of inventory. That puts us into a seller's market. In the lower price ranges, buyers can expect bidding wars and competition from cash buyers. Buyers still have some bargaining power in the luxury home market and the high rise market. Even in the luxury market, well priced homes that show well sell quick.