Real Estate News: Las Vegas - December 2013
Posted by Debbie Drummond on Thursday, December 5, 2013 at 11:11 PM
By Debbie Drummond / December 5, 2013
Comment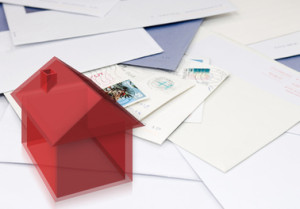 To borrow a quote from one of our favorite real estate newsletters, "November price trends confirm winter's headwinds are upon us". This was the subject of our monthly email from Clear Capital out of Truckee California.
Yes, we are seeing a slow down in sales in the local Las Vegas market. We agree with Clear Capital's opinion that this is a "healthy moderation". In November, the appreciation was 3.1% according to Clear Capital which puts Las Vegas as #5 on the list of top performing metro areas. To see their full report, click here.
SOLD in November - We sold a total of 2687 homes (including condos, town homes & high rise) in the month of November. Compared to the 3153 properties that sold in October, this would be an alarming drop if it didn't include the Thanksgiving holiday. While many of us Realtors work seven days a week, the folks at the County Recorder's Office closed at 5 p.m. the Wednesday before Thanksgiving. In addition, November 11th was Veteran's Day, another Federal Holiday. We only had 18 business days in the month compared to 22 in October. With the shorter work week in mind, combined with a traditional slowdown over the holidays, we don't find the November drop in sales alarming.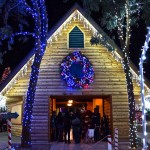 Cash Buyers - we don't see as many cash buyers as a few months ago, but we still have them. Of the homes sold in November, 1174 (44%) were purchased with cash. The majority of the cash purchases were in the lower prices ranges. Buyers who are looking at homes priced under $200K are still seeing some competition from cash buyers.
Distressed Sales - 578 of the properties that Sold in November were short sales. 192 of the homes sold were foreclosures. We currently have 9146 listings without offers in the MLS. Only 720 of those are foreclosures and 1461 are short sales. Combined, 24% of the current listings are distress sales. It will be very interesting to see what happens to short sales as we end 2013. The Mortgage Debt Relief Act is set to expire on December 31st. It was extended at the end of 2012 as part of the Fiscal Cliff negotiations. Whether Washington will extend it again remains to be seen. If it isn't extended, we may see a decline in short sales as homeowners realize they'll have to pay tax on the amount their mortgage holder forgives.
How's the Market? If we only sold 2687 homes per month, the 9146 listings we currently have would be gone in 3.4 months. With less than 6 monts inventory, this is still a seller's market. We don't expect to see downward pressure on prices until we get more than a 9 month supply of homes. Homes that are priced well are still selling quickly. Of the homes sold in November, 52% were on the market for 30 days or less. In fact, 37% sold in 15 days or less. The majority of the homes that sold in less than 15 days were priced under $300K with 68% of the fastest sellers priced at less than $200K.
Activity by Price Range - Only 434 homes sold for less than $100K in November (16%). The $100K to $200K price range accounted for 1243 of the homes sold (46%). The $200K to $300K price range saw 566 homes sold (21%). We sold 222 homes priced between $300K and $400K (8%). In the $400K to $500K price range we sold 81 homes (3% of all homes sold). Homes that were priced above $500K only accounted for 68 of the homes sold in November (2.5%). Whether you're buying or selling, knowing the volume of homes selling in your price range will help you determine how much competition you'll have.
Las Vegas Luxury Homes - While the number of homes sold dipped across the board in November, homes listed for $1 Million and above continued to sell. We sold 8 high rise condos and 15 single family homes with list prices of more than a million.
Top prices paid in November:
Queensridge - 9505 Kings Gate Ct offered 16,213 sf with 7 beds, 10 baths on 1.5 acres with parking for 8 cars. It was listed for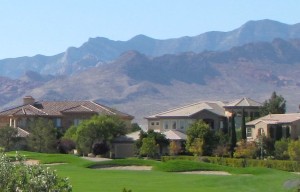 $6,950,000 and sold for $6.4M. This one was a short sale that was only listed 3 days when it went into contract in April.
ONE Queensridge Place - A luxury condo sold in Building 1 of this community for $3.1 Million. Unit 1702 offered 5074 sf of living space with 3 beds/4 baths and incredible views. This was one of the previously unsold condos.
The Ridges of Summerlin - 15 Golden Sunray with 7714 sf, 4 beds/ 5 baths and parking for 4 on a 27443 sf lot was listed for $3,499,000. It closed for $3,075,000 after 85 days on the market.
This monthly update is presented by Debbie Drummond, a full time Realtor with over 10 years experience in the Las Vegas market. If you're considering buying or selling, call (702)354-6900 or email [email protected].