Real Estate News: Las Vegas - February 2014
Posted by Debbie Drummond on Tuesday, February 11, 2014 at 2:36 AM
By Debbie Drummond / February 11, 2014
Comment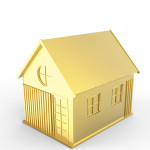 Compared to our friends to the North and Northeast, we've had a mild Winter in the desert. And in Las Vegas, we've gone straight from celebrating New Year's Eve to Celebrating New Year's. Chinese New Year and the year of the horse started on Jan. 31st and continues through Valentine's Day. If you haven't had a chance to visit the Bellagio's Conservatory, the Venetian/Palazzo's Atrium or Chinatown, you still have time to enjoy the festivities.
In other news, those who are dreaming of retiring to Vegas now have MoneyJournal.com's approval. Las Vegas is number one on their list of best places to retire. We've believed this for years. Nice to see the numbers agree with us.
Homes for Sale: We currently have 6538 single family homes listed without accepted offers. Add another 2228 condos and town homes, including high rise condos, for a total of 8766 properties for sale. This is down slightly compared to January's 9316 homes for sale. Out of the current listings, 1361 are short sales and 675 are foreclosures. The remaining listings are all traditional sales.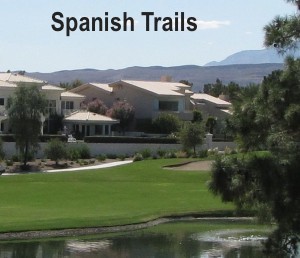 SOLD in January: In January, we sold 2008 single family homes. An additional 487 condos, town homes and high rise properties closed escrow in January. Total for the month was 2495. This included 418 short sales and 268 foreclosed properties.
Out of the 2495 properties sold, 1173 were purchased with cash. FHA, VA and Homepath mortgages were used in 568 of the transactions. Conventional mortgages were used for 709 of the purchases.
Active Days on Market: This continues to be a market where homes that are in good condition and priced to sell go into contract quickly. Almost half the homes sold, 1108 to be exact, were on the market 30 days or less. We saw 757 of them go into contract in 15 days or less. The majority of the homes that sold (503) in 15 days or less were priced at $200K or less.
While most of the quick sellers are in the lower price ranges, we are seeing similar activity on certain properties in the higher price points. I showed a home that had just come on the market in Eagle Hills to a client a week ago. It was listed at $1.69M. My clients weren't certain the floor plan with formal living & dining truly fit their family's casual lifestyle. By the time they went back for a second look a few days later, this home already had three solid offers on it. They decided to pass on this home and it quickly went into contract with one of the other buyers. In fact, three of the homes that sold in less than 15 days were priced at more than $1 Million, including one home in Queensridge, one in Red Rock Country Club and a penthouse at the Mandarin Oriental. This is important info to keep in mind if you're buying a home. Find something you like, get your offer in.
Luxury Homes -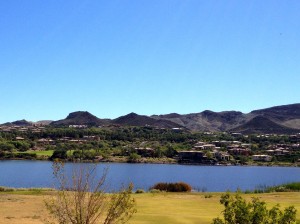 Twenty homes were sold with a list price of at least $1 Million in January. Top three luxury homes sold last month included:
12 Vintage Court in Spanish Trails. This home was listed at $3.495M and sold for $2.6 M on 1/31/14. It offered almost 24000 sf of living space, including a large detached guest home. It was situated on 1.5 acres. and had been listed for 407 days when it sold. While this was the most expensive closing in January, it was definitely in need of some TLC.
12 Via Verona in Lake Las Vegas was the second of our top three deals in January. Listed at $3.49M, it closed for $2.5M on 1/30/14. This home offered 4 bedrooms, 6 baths in 4443 sq ft of living space on a .6 acre lot. It was built in 2007 and offered incredible Lake, Mountain and Golf views.
9101 Alta, #601 at ONE Queensridge Place was listed for $2.399M and sold for $2.225M on 1/2/14. This luxurious home offers 4 bedrooms and 6 baths in 4792 sf of living space with a 3 car garage.
Las Vegas Real Estate Update - February 2014
Summary: January is typically a slower month for home sales both nationally and locally. The median price stayed stable at $185K in January. While that was the same as December, it's still 23.3% higher than January 2013. We don't foresee that sort of appreciation over the next twelve months but limited inventory combined with demand should bring a more reasonable appreciation in 2014.
It is widely believed that foreclosures and short sales will continue their return to a much lower share of the market. It remains to be seen when and if Congress will address the Mortgage Forgiveness Debt Relief Act. It expired on 12/31/13. Unless Congress acts, owners who do a short sale or have a foreclosure may be taxed on the deficiency as if it were income.
This monthly report is courtesy of Debbie Drummond, a top Las Vegas Realtor who specializes in luxury homes and high rise properties.