Real Estate News: Las Vegas - January 2014
Posted by Debbie Drummond on Friday, January 10, 2014 at 1:46 AM
By Debbie Drummond / January 10, 2014
Comment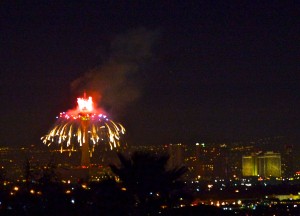 Can't believe it's already time for the first Las Vegas Real Estate Update in January 2014. We're definitely off to a much better start this year than we were last year. Median home prices are up in Las Vegas, $185,000 for a single family home. The Las Vegas Review Journal, just reported what we've been observing for months. Short sales and foreclosures are a much smaller part of the market than they were a year ago.
As we move into 2014, we currently have 7101 single family homes listed for sale. Add another 1776 condos and town homes plus 439 high rise condos for a total of 9316 options available for buyers. Out of those, 1428 are short sales. Another 748 are foreclosures. The remainder are all traditional sales.
Sold in December:
We sold 2321 single family homes in December. Traditional condos, town homes and high rise condos added another 466 closings for the month. Out of the homes that sold, 234 were foreclosures and 588 were short sales.
Cash purchases accounted for 1220 of the homes sold in December. Conventional loans were used for 823 of the homes sold. FHA, Homepath and VA financing were used with 694 of the purchases.
Active Days on the Market:
We continue to see homes that are priced well are selling quickly. Of the homes that sold in December, 1429 were listed for 30 days or less. In fact, 990 of them sold with 15 days or less on the market. The majority of the fast selling homes (698 of them) were priced at less than $200K.
Luxury Homes -
We sold 22 homes for $1 Million or more in December. Our 3 highest sales in December included:
9021 Greensboro Ln in Tournament Hills. This 12,647 sf home included 6 beds/8 baths with parking for 7 vehicles. The home was built in 1998 and was situated on a 48,352 sf lot. It was listed at $7.9M and sold for $6.85M.
15 Hawk Ridge in the Ridges of Summerlin. This 10,194 sf home featured 5 beds/9 baths and parking for 5 vehicles. It was built in 2009 and included a basement. Located on a 26,136 sf lot, this home was listed for $6.75M and sold for $6.25M.
34 Olympia Hills Cr in the Estates at Southern Highlands This 8663 sf home featured 5 beds/9 baths and parking for 4 vehicles. Built in 2006, it included a finished basement on a 33,106 sf lot. This home was listed for $2.895M and sold for $2.375M.
Things to Watch for in 2014: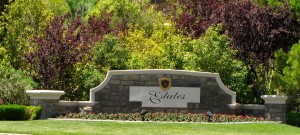 As we enter the New Year, there are several issues which are likely to affect the Las Vegas Real Estate market. It remains to be seen if Congress will extend the Mortgage Forgiveness Debt Relief Act. This is the act which has allowed homeowners who either lost or were forced to do a short sale on their home to avoid being taxed for the amount their lender had to write off. It has expired and we are hoping it will be extended. Look for a drop in short sales if it is not extended.
High interest rates and stricter lending guidelines are another factor likely to dampen the housing recovery. NAR's Chief Economist, Dr. Lawrence Yun is predicting interest rates of 5.3% by the end of 2014. While the higher rates will make it harder for buyers to afford as much of home, Dr. Yun believes the higher rates will also help lending standards return to normal.
Another factor we are watching is un-employment. Las Vegas has several new openings this year which will create jobs. The Linq which includes the new "High Roller" ferris wheel will be opening soon. It's a complex that will features shopping and restaurants along with the ferris wheel. Later this year, SLS will re-open where the Sahara once stood. The Shops at Summerlin Mall is scheduled to open before the end of the year. All of these will create jobs and spur the economy.
While there are some headwinds for the housing market, we still expect the Las Vegas housing recovery to continue in 2014. The appreciation isn't likely to top 20% this year, but we do expect a modest appreciation.
The Las Vegas Real Estate Update - January 2014 is provided by Debbie Drummond, a full time Realtor with over 10 years experience in the luxury home and high rise market.