Real Estate News: Las Vegas - What Sold in April 2015
Posted by Debbie Drummond on Sunday, May 10, 2015 at 10:28 PM
By Debbie Drummond / May 10, 2015
Comment
Las Vegas Homes For Sale
We have 7268 single family homes listed for sale. Buyers who are looking for condos, townhomes and high rise condos have 2483 options. A total of 9751 homes are in the MLS. Last month there were 9714 and in February there were 9805 homes for sale.
In May of 2014 we had 8717 homes listed for sale. Today's total is just over a thousand more than was available a year ago.
Homes Sold in April 2015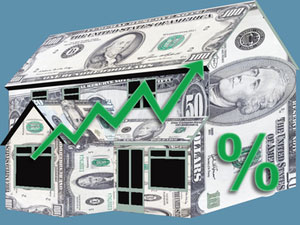 We sold 2652 Single Family homes in April, plus 617 condos and town homes. We recorded a total of 3269 homes sold in April. That's a slight increase over 3134 homes sold in April 2014. It's only 7 more homes than the 3262 homes we sold in March 2015.
At the current rate of sales, the homes listed for sale now would be gone in just under 3 months if no new homes came on the market. This is still a market that favors sellers. Buyers who are looking for the nicest homes at the best prices have to act when they find them or risk losing them.
The appraisals are presenting problems to sellers. Even with the low inventory, homes that have lots of upgrades will sometimes appraise lower than the buyer has offered to pay.
Distress Sales in April
Short sales were involved in 238 of the homes that sold in April. Foreclosures were involved in 272 of the April closings. That's a total of 510 distress sales, only 15% of the closings. That's down from 24% in April 2014.
Out of the current listings, 408 are foreclosures and 1007 are short sales. Together, distress sales make up 14.5% of the homes currently listed for sale. An improvement over 19% of the homes listed in May 2014.
Financing
Interest rates continue to be favorable but many buyers are still paying cash. In April 999 of the homes sold were bought with cash. That's 30.56% of the homes sold, down from 32% last month and 37% in February and 41% in April 2014.
How Fast Are Homes Selling?
Forty eight percent or 1581 of the homes that sold last month were on the market 30 days or less. Sixty six per cent of the homes sold in 60 days or less. If your home shows well, is in a desirable area and you've priced it right, it should not be lingering on the market.
Median Prices
The median price jumped to $212,568 in April. That's up 10.7% from $195K a year ago and 3.7% from $205K in March.
Las Vegas Luxury Homes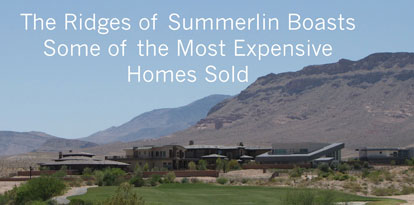 After a strong first quarter, we continue to see a rebound in the Las Vegas luxury home market. There are 459 luxury homes and high rise condos listed at $1 Million or more. We sold 23 luxury homes and 8 luxury high rise condos for $1 Million plus in April. We sold 5 luxury homes and 2 luxury high rise condos for more than $2 Million in April.
We're averaging 30 to 34 luxury homes closing for $1M or more each month. If the sales volume continues at that level, the current inventory would take about 14 months to be absorbed. The luxury home market still favors buyers to some degree. Buyers who prefer a more traditional home and don't mind if it needs a bit of updating will have more choices. Buyers looking for a newer, contemporary home with nice views will find limited options. When they do find them there may be some competition.
Top 3 Luxury Homes Sold in April
24 Painted Feather in the Ridges of Summerlin was the most expensive real estate that sold in April. Listed at $4,499,000, it sold for $4.2M. The 9249 sf home on half an acre was built in 2007. It offered Golf, Mountain and Strip views. This home was only listed for 24 days when it sold for $454/sf.
Second most expensive home sold was a luxury high rise at Park Towers. Residence 1503-E was listed for $3.795M and sold for $3.4M. This luxury condo offered 3 bedrooms and 4 baths in 4903 sf.
Third most expensive home is a tie between two luxury homes. 2329 Alta Dr is in the Alta Historic District. This home was listed for $3,988,900 and sold for $3,309,000 after 30 days on the market. The home was built in 2002 and offered 10 bedrooms with 12 baths on 1.25 acres. The price per square foot on this one was $383.
Another home in the Ridges of Summerlin tied at $3.3M. 95 Hawk Ridge was built in 2008 and listed for $3.675M. The 7808 sf home featured 5 bedrooms, 7 baths on a 17,424 sf lot. The home wasn't on the golf course but did offer Mountain, City and Strip views. This one fetched $423/sf., giving it an advantage in the 3rd place tie. Once again, Summerlin seems to close out the month with an advantage over Henderson in the Luxury Home Market.