Las Vegas Top 20 Golf Courses
Posted by Debbie Drummond on Monday, July 29, 2013 at 4:10 AM
By Debbie Drummond / July 29, 2013
Comment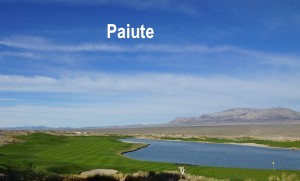 Las Vegas Top 20 Golf courses - in a town with over 50 courses to choose from, I asked my partner, Michael Petit, to give me a list of his top 20 favorite courses and the reason why they're his favorite. For the golfer who has a few weeks to spend in Las Vegas or the new Las Vegas/Henderson local, this guide will help you start finding your way around the best courses in town.
Las Vegas Top 20 Golf courses:
1) Paiute Golf Course - Located 40 minutes from the Strip just NW of Las Vegas. Paiute offers three 18 hole courses - Wolf, Snow and Sun Mountain. Secluded golf heaven with great facilities. Always in excellent condition. No houses come into play here! Three of the very best courses you can find in the Vegas Valley. My favorite 18th hole in Vegas is on Snow Mountain, Par 4, carry over water to green, a true fun test!
2) Badlands - In the heart of Queensridge/Summerlin, it lives up to the name. I love this course because it allows you to use several clubs in the bag. Three 9 hole tracks to choose from and all are a real test of desert target golf. One of the most fun courses I've ever played. You have to think your way around, not just hit the big dog all day.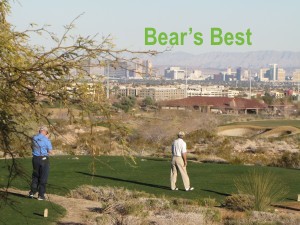 3) TPC Las Vegas - Play like the pros in the heart of Summerlin. Once was part of the 3 course PGA Tour. Enjoy a PGA Experience round.
4) Rio Secco Golf course - Home of the Butch Harmon School of Golf. Once hosted the Wendy's 3 tour challenge. Great golf experience and one of Tiger's favorites to play when he's in town.
5) Primm Valley - Two great 18 hole courses, the Lakes and Desert courses. Just a beautiful layout and worth the drive to State line. The Lakes is my favorite. Colonial style clubhouse setting makes you feel right at home.
6) Bear's Best Golf Course - What a fun track. Are you a fan of Jack Nicklaus? If so, this is a must. Each hole is an exact replica of Jack's picks from some of his favorite designs.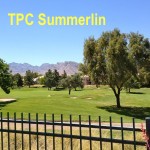 7) Rhodes Ranch - Just minutes from the Strip and a very fun course. One of the best par 3 holes in the City. Beautiful palm trees line this course.
8) Dragonridge - located in the McDonald Highlands Community, this golf course winds down the sides of the Mountains and gives you some of the best views of the Strip from the elevated tees. Also one of Tiger's favorites.
9) Royal Links Golf Course - Want to experience links golf? Each hole is an exact replica of some of the best British Open holes. Forecaddies available to help navigate the bunkers.
10) Arroyo Golf course at Red Rock Country Club - The public Arroyo course is such a joy to play. Nestled against the Spring Mountains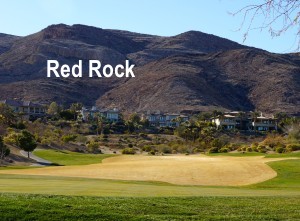 in Summerlin, it offers a beautifully landscaped golf experience.
11) Las Vegas National Golf Club - Old School Vegas course. Not your typical desert course. Tree lined and strategic bunkers make ball control a must. Just a couple of minutes from the Strip makes this one quite convenient.
12) Painted Desert Golf course - This course is always in great shape and one of the tightest courses in town. Got to hit it straight here and if you do you'll be rewarded.
13) Angel Park Golf course - Offers two 18 hole courses, the Palm & Mountain Course. I'm a little partial to the Mountain course since I had a hole-in-one on the par3 15th hole (183 yards). Great course located in the heart of Summerlin. The Palm course is very player friendly. There is also a par 3 course called Cloud 9.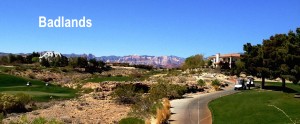 14) Sienna Golf course - The Tuscan style clubhouse is awesome. Lots of bunkers make you think all day. Nicely situated on the edge of the Mountains in the Southwest part of the Valley. Stay out of the bunkers and you'll do just fine.
15) Spanish Trails Golf Course - Definitely one of the most fun courses in Vegas. Centrally located, only 10 minutes from the Strip. You'll find 27 holes of tree lined fun. One of the best par 3's in the City.
16) Desert Pines Golf Course - Feel like you're playing in the Carolinas. Pine trees galore around the course and tight fairways.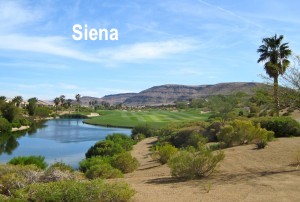 Designed by Pete Dye, makes this a true test of golf. One of the most thrilling courses to play.
17) Revere Golf Course - Located in the hills of Henderson, this offers two 18 hole courses, Lexington and Revere. Probably the best clubhouse dining views in the Valley. Enjoy a full view of the Strip. Both courses are exceptional with great elevations to enjoy.
18) Legacy Golf Course in Henderson. This course is just a joy to play. Has hosted many Nevada tournaments.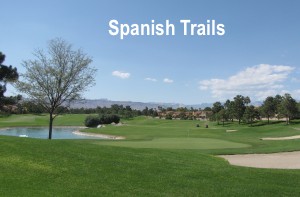 19) Silverstone Golf course - located in the Northwest part of the Valley. You'll find 27 holes of true desert golf. The course is always in stellar shape.
20) Southshore Golf Course - Located at Lake Las Vegas, this course once hosted the Wendy's 3 tour challenge. Bring your A game, you'll need it. The course was designed by Jack Nicklaus.
The list of Las Vegas Top 20 Golf courses was compiled by Michael Petit. When he's not on the course, he's busy helping our clients buy and sell their Las Vegas and Henderson homes. To find your Las Vegas/Henderson home, click here.