Leveraging Technology to Sell Your Home
Posted by Debbie Drummond on Monday, April 17, 2017 at 4:34 PM
By Debbie Drummond / April 17, 2017
Comment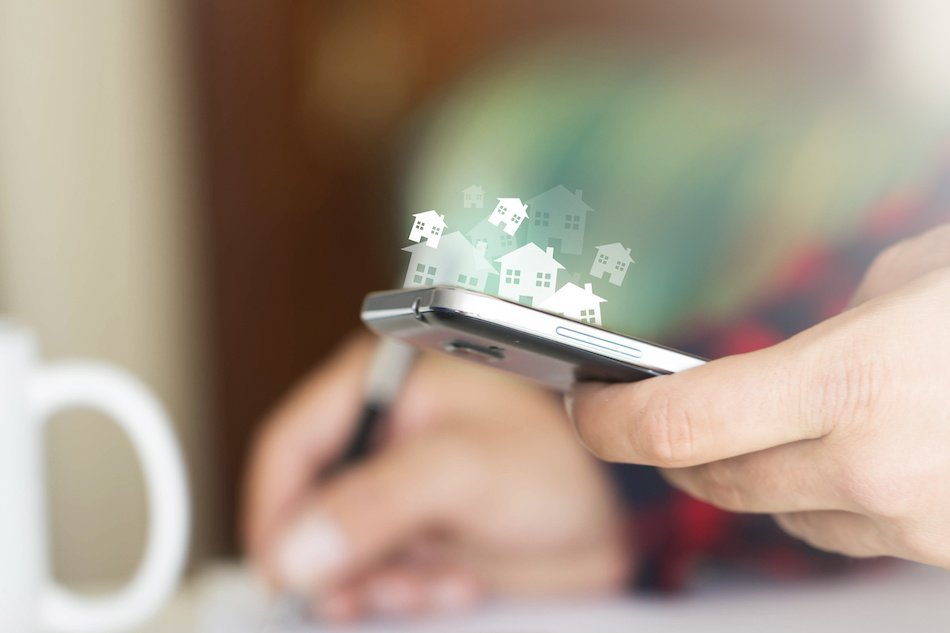 Prior to the Internet, a real estate agent's effectiveness hinged on their ability to make and maintain relationships with other agents, clients, and community members. While these relationships are still important, the agent's ability to harness the power of technology has become increasingly important. From social media to 3-D virtual tours, the Internet is selling homes at a greater rate than ever before.
Give Them a (Virtual) Tour
Given the nature of the Internet, potential buyers from any part of the world can see a home online. How better to invite them through the front door than a virtual tour? Pairing a high-quality 360 camera with a mapping program like Matterport creates an immersive 3-D experience. Creating a video is as simple walking through the home with the camera and loading the images into the specialized software. From there, sellers can get a video that truly allows a buyer to see every angle of every room in an immersive, engaging experience.
Create a Floor Plan
Potential buyers like to see high-quality images of each room and feature but it can be difficult to figure out how the rooms flow from one to the next. Creating a floor plan allows buyers to envision the home's layout, room size, and functionality. Apps such as Magic Plan are easy to use and produce a layout that is suitable for browsing. With Magic Plan loaded on their phone, an agent can quickly walk through a home, snap pictures, mark the room's corners, and instantly produce a floor plan for any new listing. The pro version allows an agent to annotate the floor plan, add color, and virtually stage the space. This can be a valuable asset in showing potential buyers the steps a seller has taken to prepare the home for them before they ever step through the door.
Map the Neighborhood
Pairing the home's listing with an embedded online map is extremely helpful when luring buyers from outside of the immediate neighborhood. A virtual map allows potential buyers to explore the neighborhood's layout and amenities. It's one thing to say a school is nearby and another for a buyer to see that the school is just across the street. With Google's advanced technology, a buyer can switch to satellite view or street view and immerse themselves in the neighborhood without ever leaving their couch.
Engage on Social Media
Many real estate agents use some form of social media to promote awareness of their listings and promote the kind of personal sharing that can sell a home quickly. An agent may use Facebook, Instagram, and/or Twitter to share engaging photos, location, and descriptive information on a featured listing, hoping that followers will engage with the post and share it with interested buyers. Agents, particularly those working with a younger, tech-savvy millennial crowd have found Snapchat to be particularly helpful. In a hot real estate market, buyers know that getting their offers in first can make the difference between hiring a moving company and continuing an exhaustive home search. The perceived privacy and immediate nature of Snapchat appeal to buyers in fast-moving markets. The founders of @snaplistingsnyc stumbled upon the power of Snapchat when co-founder Dolly Meckler sent a video of a friend's apartment and was immediately swamped with questions about the property. Savvy real estate agents and brokerages can use Snapchat in a similar way to engage with younger, mobile buyers.
MLS vs. Brokerage Website
When a realtor creates an online listing, the listing is included in the area's Multiple Listing Service (MLS) and the brokerage's in-house website. While the brokerage website is helpful for those looking at a realtor's listing or who want to work with a particular company, the MLS is the most important listing. A listing on the MLS will push out to other services such as the Realtor.com app that sources listings from more than 800 MLS's allowing buyers to search for homes in any neighborhood across the nation from their smartphones.
Why Does Technology Matter?
Since the dawn of time, people have claimed land, created dwellings, and made homes, all without the power of the Internet. Why does it matter so much now? The reality is that most people turn to the Internet whenever they have a question. With smartphones, accessing the Internet is instantaneous. According to the National Association of Realtors, nearly half of all buyers started their home search online whereas only about 17 percent started with an agent. See a home you might like? Open a realty mobile app and instantly access the home's list price, details, and interior photos, from anywhere.