Los Angeles Chefs with Restaurants in Las Vegas
Posted by Debbie Drummond on Saturday, October 15, 2022 at 3:00 PM
By Debbie Drummond / October 15, 2022
Comment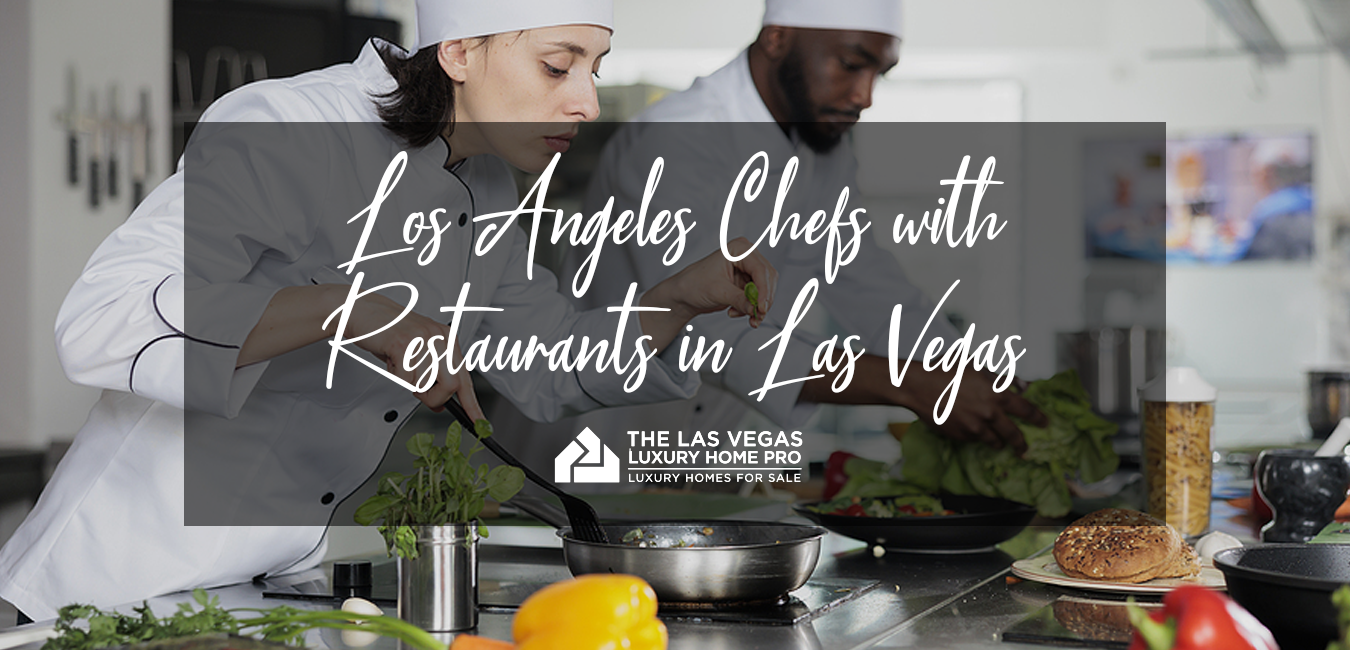 Los Angeles is just a few hours from Las Vegas, making it a prime place to get away for the weekend, or even settle down as a new place to call home. That's exactly what some LA chefs are realizing as more and more of them open up fabulous new restaurants in the Las Vegas area.
Sure, Las Vegas is packed with great places to grab a bite to eat already, but as one of the most recognizable tourist destinations in the world, there's never a shortage of customers in Vegas. In fact, over the past several years Las Vegas has seen a number of dining options coming in from Los Angeles.
Some of the newest restaurants in Las Vegas had been attached to reality TV chefs, such as Bobby Flay, Gordon Ramsay, and Giada de Laurentiis, but that's expanding as more and more see the opportunities that exist in Vegas. One of them is Night + Market, which moved into the new Virgin Hotels in March of last year.
View this post on Instagram
The restaurant already had three locations in Los Angeles before making the jump to Vegas. A restaurant in a Vegas casino gave the opportunity to put some items on the menu that may not have worked in Los Angeles, such as a raw bar with dedicated staff. The restaurant is well known for its Thai street food from chef Kris Yenbamroong.
Chef David Chang brought Majordomo Meat & Fish to the Venetian Resort in Los Vegas in recent years. Moon Palace opened opposite it as a fast-casual offshoot of the restaurant. Both closed at the beginning of this year, but Chang still has some Vegas restaurants.
Chef Ray Garcia brought his ¡Viva! restaurant to the Resorts World Las Vegas hotel and casino. He also opened a vegan ice cream shop called Craig's Vegan, which originated from West Hollywood's Craig's Restaurant.
View this post on Instagram
In addition, he opened the first Wally's Wine & Spirits outside of the Los Angeles area. Garcia is the force behind Broken Spanish, a visionary restaurant that's found in Los Angeles.
Delilah opened up last year at the Wynn Las Vegas. It's described as a ritzier, more glamourous version of a supper club with the same name in Los Angeles.
Kassi Beach House comes from the same group that operates a handful of restaurants in Los Angeles. It opened last year at the Virgin Hotels and serves up coastal Italian selections.
View this post on Instagram
For many restaurant owners, Vegas is certainly appealing given its continued growth, which doesn't look to be slowing down any time soon. Additionally, the Vegas market has an almost built-in staff of hospitality professionals to choose from, which is bit different from Los Angeles, where many restaurants and retailers are still trying to hire back staff following pandemic shutdowns.
Moving From LA to Las Vegas Related Content: