Luxury Home Buying Tips for 2016
Posted by Debbie Drummond on Friday, March 4, 2016 at 12:51 AM
By Debbie Drummond / March 4, 2016
Comment
What to Expect When Buying a Luxury Home in 2016
Reports show the luxury home market is growing stronger.Lower un-employment has helped the housing market.Move up buyers waited until they regained enough equity to sell their homes.Many of them are now in a position to buy.This should lead to continued improvement in the high end market.International buyers are still snapping up luxury homes.The outlook for luxury real estate is good.
While the outlook is good, real estate is local.It's important to work with a local Real Estate expert who specializes in Luxury Homes.Your local specialist will be on top of the factors influencing their particular market. One factor to consider in most markets is turmoil in the stock market. It doesn't seem to phase hot markets like San Francisco or L.A. where $2M homes are selling fast. Areas like Florida where wealthy retirees depend on their portfolios may feel the pinch.
We wrote Ten Tips for Buying Luxury Homes in 2014.The advice still works in today's market. There are a few changes in the luxury home market that buyers should be aware of.
Technology Makes Buying Luxury Homes Easier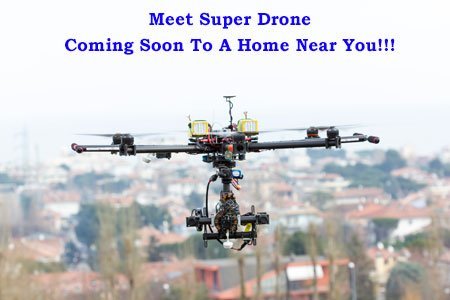 Technology continues to change the way we buy and sell homes. The new 3D home tours are one of our favorite new technologies.Another favorite is drone photography.These technologies can be expensive for moderately priced homes.They're becoming the standard among Realtors who specialize in Luxury Home Marketing.
The 3D tours go beyond "virtual tours".They're interactive and allow you to explore the home as if you were walking through it in person.You can see where the bedrooms are located within the house.You'll get a feel of how the kitchen is organized for prepping and cooking.Drone photography shows the views the home offers.It can also show how visible your backyard or pool will be from other homes.
These technologies are making it easier for buyers to make offers on homes before stepping foot in them. A Redfin survey that reports 21% of buyers made offers on homes site unseen. It was even higher for luxury homes. 53% of the luxury home buyers reported making offers before seeing the home.
Virtual and 3D tours combined with drone photography can give you a good look at a home from the distance.We still suggest buyers see the home in person.A good photographer can make an average home look like Beverly Hills glamour.And some homes just don't photograph well.If the home is in a community you like and has a lot of the criteria you're looking for, it might surprise you to see it in person.
Distance and schedules may prevent you from seeing a home before making an offer.Make sure your offer is contingent on your approval when you see the home in person. There are times when a desirable home may not last if you don't make the offer without seeing it. We recently sold a home that a would be buyer missed out on because he couldn't get into town to see it in person. If it's a great home that's well priced, sometimes you have to commit or the home will be gone.
Buyer Beware When Paying for a View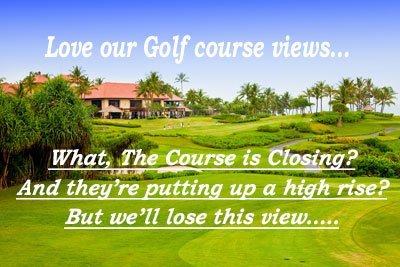 One of the most common features home buyers want is a fabulous view. Las Vegas new home builders train their sales staff that you can't sell a view.Unless a home is ideally situated, there is always a chance the view may change.
Buying a golf course home may not guarantee a view.Two of Las Vegas' golf courses have been sold to developers.The SilverStone course has closed.Badlands is still open but the developer plans to build luxury estate homes on it in 4 to 5 years.If you paid a premium for golf course frontage, you wouldn't be happy to see the course go away.If you want a golf course view, do as much research as possible to find out if the course is profitable.
The same is true for views from any home, including a high rise condo. If you're buying for a view, give careful consideration as to what might be built that would block the view.
Financing
Buyers who pay cash are common in the luxury home market. In Las Vegas, buyers paid cash for 47% of the luxury homes sold over the past year. It's hard to understand why more buyers don't take advantage of today's low interest rates with a Jumbo Mortgage. You should get a full pre-approval before you start looking for a home if you plan to use a mortgage.
Today's security conscious sellers only want qualified buyers to see their luxury homes.Don't be surprised when asked to provide a pre-approval. Luxury home sellers want them before they'll schedule a showing appointment.This has been the tradition for homes priced at $2M or more in Las Vegas.Over the past few years, we see requests for financials or pre-approvals on homes priced at $1M or more.
Research The Local Economy
When buying a luxury home, you're not only buying a home for your enjoyment. When spending so much money, you have to consider the investment you're making. Beautiful neighborhoods can lose their appeal when a freeway became noisier from increased traffic. Or maybe the area's top employer moved away. The higher un-employment rate affects more than the average priced home. If a big company moves away, their Executives will likely be selling their luxury homes too.
This is especially true in town that are focused on only a few particular industries. Read the local newspaper's business section. Are businesses moving in or out of the area? What about shopping? Having a Whole Foods or Trader Joe's nearby is considered good for property values. Strip malls with empty stores may be an sign that the neighborhood is in decline.
Extra Scrutiny for Luxury Home Buyers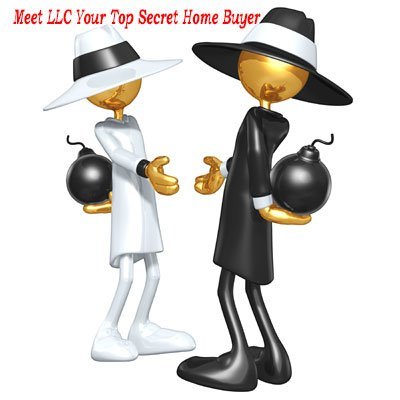 Luxury Home Buyers should be aware of an important change they'll find in 2016. The Fed recently announced they'll begin tracking "secret" buyers of luxury homes. The move is intended to prevent money laundering. This isn't a concern to luxury home buyers who aren't involved in anything illicit. However, it will bring those who use an LLC or Shell company and cash buyers under scrutiny. Most buyers who use an LLC prefer them for estate planning or tax purposes. LLCs are often used by Celebrities who prefer to keep their home's location secret.
The Feds are starting to enforce the new order in Manhattan and Miami Beach. This will have an impact on foreigners looking to invest their money in a "safe haven" like U.S. Real Estate.Using an LLC has been a strategy to avoid FIRPTA withholding taxes. The initial focus on East Coast markets may drive some of those investors further West.In time, we expect the order to be applied to all markets.
The Feds are keeping an eye on buyers who pay all or a big part of the sale price in cash.They will be watching for Cashiers and Certified Checks.Title Officers must complete a Federal form when luxury buyers use LLCs or pay cash. They pass the form on to Title underwriters who provide it to the Feds.Title employees who fail to report transactions can face criminal and civil penalties.
Miami sees a lot of cash deals in the $1 Million plus price range.We see "cash" buyers in Las Vegas, but the majority use wire transfers to pay for the homes.Nevada Title companies haven't accepted currency in years.NV Title companies encourage wire transfers rather than personal or Cashier's checks.The Feds started enforcing the rules in Miami and Manhattan.We expect they will enforce them everywhere in time.
Careful When Wiring Those Funds
Money Laundering has led many Title companies to encourage home buyers to wire funds. This is safer than driving around with a huge amount of cash in a briefcase but still has risks. Hackers have found ways to access email account for Realtors and Title companies. Once they find a buyer's email, they forward bogus wiring instructions, The email looks like it came from the Title Company. The unsuspecting buyer wires the funds into the hacker's account. Most Title companies now email encrypted wiring instructions to buyers. On top of the encryption, buyers should call the Title company to verify the information Verbally.
Our office now requires all clients to sign a "Digital Fraud Disclosure". It instructs clients that they should not wire funds before verifying the account and amount verbally. It lets them know we will never email wiring instructions if we are not available to confirm them verbally. The only people who should ever ask for information is your agent, lender or Escrow Officer. If you receive requests from anyone else, do not reply to them without confirming with your agent or the Title company verbally.
Luxury Home Marketing in 2016
Technology has made it easier to find and buy your home without stepping foot in it.Working with a local Realtor who specializes in the Luxury Home Market will make it easier to purchase from afar.They'll help you avoid the pitfalls of buying site unseen.They'll make sure you aren't just buying a "pretty picture" that may now live up to reality.Do your homework and this should be a great year to buy that luxury home you've dreamed of.
Search Las Vegas Homes For Sale