Buying and Selling Luxury Real Estate in 2015
Posted by Debbie Drummond on Tuesday, January 6, 2015 at 5:50 PM
By Debbie Drummond / January 6, 2015
2 Comments
The good news for luxury home buyers and sellers is the real estate market continues to show signs of recovery. Experts are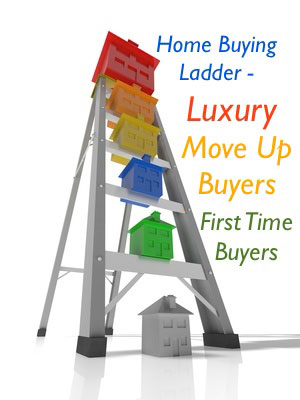 predicting that First Time Home Buyers will not only return to the market in 2015 but will be a driving force in the market. Why does this matter to the luxury home market? Sellers in the entry level price ranges tend to use their profits to buy a move up home. As they move up to the mid-level price range, many of those sellers will move up to luxury.
Reports over the past year have talked about how the luxury market is thriving. Bloomberg covered the thriving luxury market in May 2014. In 2015, we see the luxury home market as an area that offers good values in some regional markets.
Buying a Luxury Home in 2015
If you're buying a luxury home in 2015, one of the first questions you will consider is financing. Cash buyers are common in the luxury home market. In Las Vegas, 53.7% of the $1 Million+ homes were bought with cash last year. Not having a mortgage is a plus but the low interest rates make it worth considering a jumbo loan.
Experts predict rates will be in the 4.5-5% range by the year's end. These are still historically low rates. Price appreciation in the lower to mid-priced homes has made this an excellent time to move up to a luxury home.
In Las Vegas, the inventory of homes for sale in lower price ranges is still low. We sold a total of 34,623 homes of all types and prices thru the Las Vegas MLS in 2014. We have 9767 homes listed for sale today. That's only a three and a half month supply of homes. Clearly a seller's market. If you break out the homes listed for $1 Million plus, we have a different story. We have 392 luxury homes and high rise condos listed for $1 Million or more. We sold 313 in 2014. That's a 15 month supply of luxury homes for sale.
The current Las Vegas Luxury Home Market favors buyers. The San Francisco Bay area is a different story. Pacific Union reported that multiple offers were still an issue in their December report. Your local Realtor who specializes in luxury homes can tell you whether the market in your area favors buyers or sellers.
Price Per Square Foot For Luxury Homes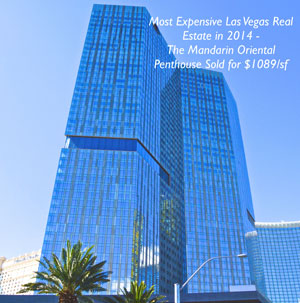 Today's buyers and sellers often ask about the price per square foot for luxury homes. Looking at price per square foot on a luxury home can be like comparing apples to oranges. Luxury homes rare feature similar quality construction, similar finishes and features.
In Las Vegas, the median price per square foot for the luxury homes that sold last year was $255. The high prices per square foot was $900 for a contemporary home in The Ridges of Summerlin. The luxury estate sold for $8 Million cash. The Median price per square foot in the high rise market was $580. The high price of $1,089/sf was paid for a penthouse at the Mandarin Oriental. That one sold for $3 Million cash.
The homes that fetched the highest prices had location, views and finishes. These features made them worth more than the homes that sold for the median prices. While the price per square foot varies, only 24 sold for $400/sf or more. Forty homes sold for less than $200/sf. The majority of the luxury homes sold over the past year in Las Vegas were priced between $200-$400/sf.
The homes that are fetching the highest prices per square foot are in the best conditions and in our most popular communities. Newer homes are fetching a higher price per sf. Only one of the homes that sold for more than $400/sf was built before 2000. Twenty of the top priced homes were built in 2005 or later.

Luxury Home Marketing - Getting the Best Price For Your Luxury Home in 2015
First step to selling your home is to connect with your local luxury home expert. Even in a hot market, they will achieve the best possible results.
The Price is Right
Determining the list price for your home is one of the most important steps your local expert will help you do. Luxury homes tend to stay on the market a longer than less expensive properties. How much longer is an important question. Over-pricing has negative consequences.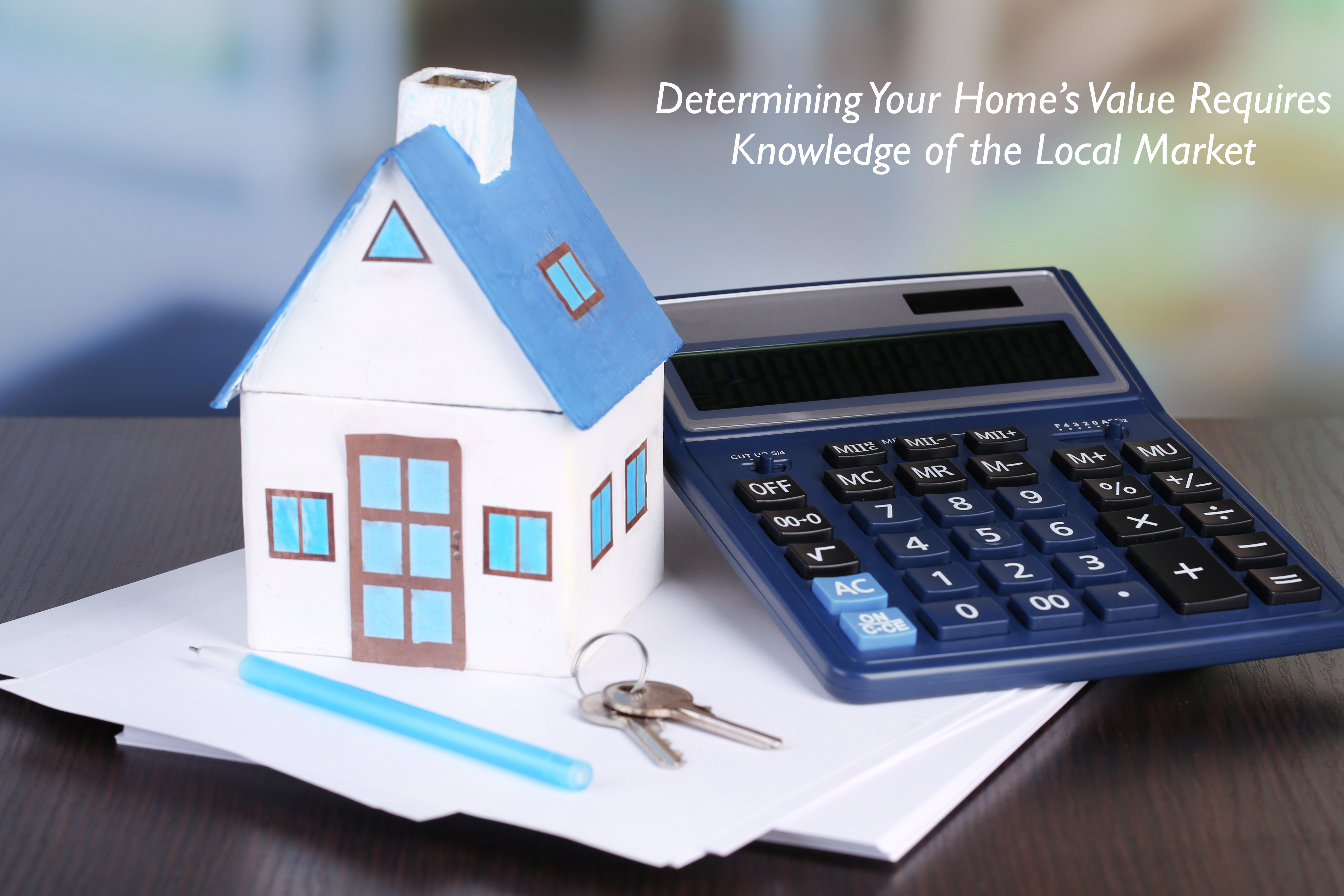 Buyers who see that a luxury home has been on the market for a year will still assume that it is over-priced or there's something wrong with it. Twenty five per cent of the Las Vegas luxury homes that sold last year were on the market 30 days or less. An incredible 72% of the homes that sold in less than 30 days received within $100K of their original list price. Eleven per cent actually sold above their list price.
Fifty two per cent of our luxury homes sold with 31 to 180 days on the market. Twenty two per cent of the homes that sold in 2014 were on the market for more than six months. Out of those that sat on the market, only 16% sold within $100K of their original list price. The majority of the ones that sat on the market went through price reductions. Some sold for as much as $500-$700K less than their original list price. One in the historic district came in at $1.55M less than their original list price.
Lesson from those examples - even in the luxury market a home should be priced to sell. Price it to negotiate and they will. Buyers should also note that homes are selling close to their list price, especially when they're new to the market.
A Picture is Worth $$$$
On top of pricing your home right, you need an expert in marketing luxury homes. Professional photographs and video are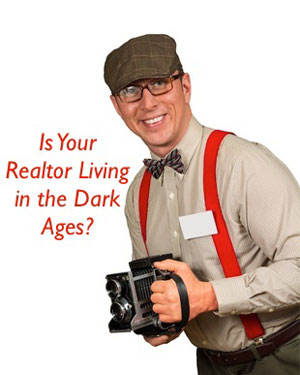 essential in today's market. Buyers simply don't want to take time to view homes that don't entice them online. Unfortunately, not all Realtors are created equal. It's easy to prove that by comparing photos they use in the MLS. Make sure you know the agent will be providing professional quality photos and marketing materials. Review the photos when they're available. And don't hire a Realtor who is living in the dark ages.
Benefits of Staging
Even luxury homes need a little TLC. Getting rid of clutter and putting away your valuables are the first steps in preparing your home for market. Luxury homes aren't always the seller's primary residence. If you've moved out of the home, it's a good idea to hire a professional staging company. Rooms always look smaller when they're empty. A perfectly staged home that photographs beautifully will attract more buyers.
Resources for Luxury Home Buyers and Sellers
We expect the Luxury Home Market in 2015 to continue to strengthen. In looking back at 2014, we found a great selection of articles. They're useful for buyers and sellers in the luxury home market.