The Ultimate Maintenance Checklist for Busy Homeowners
Posted by Debbie Drummond on Monday, March 9, 2020 at 8:22 AM
By Debbie Drummond / March 9, 2020
Comment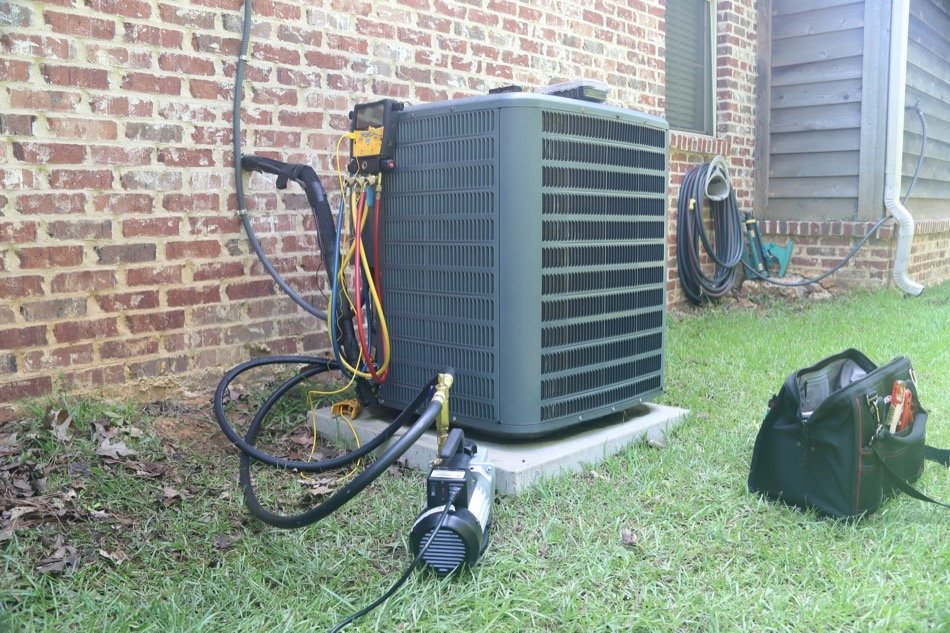 As with anything regularly utilized, maintenance is a part of the deal. Homes are certainly no exception. Homeowners are responsible for doing all the maintenance themselves as a DIY project or hiring a third party to handle more intensive tasks. This handy guide is designed to help streamline home maintenance duties throughout the year.
Monthly Home Maintenance
Set aside time each month to perform these small but essential tasks.
Check HVAC System: Inspect air filters in any main units as well as filtered return vents. Replace or clean dirty filters as needed. Those in dusty environments and those with pets or allergies may require monthly air filter replacements.
Check Range Hood Filter: Right above most ovens, there is a hood vent that helps reduce smoke and smells while cooking. Use a degreaser and hot water to clean away residue from the filter and inner cavity of the range hood.
Clean Sink Disposal: An incredible amount of gunk builds up in garbage disposals, and experts recommended using vinegar ice cubes to freshen them up. As the ice is cut by the disposal blades, it removes both debris and odors in a pinch.
Inspect Fire Extinguishers and Detectors: Check extinguishers for proper pressure and any signs of damage. Ensure that the batteries are working in any smoke and carbon monoxide detectors by depressing the test button monthly.
Quarterly Home Upkeep
Every three months or so, test automatic garage doors to make sure they are properly lubricated and that the auto-reverse feature is properly functioning. Place a plank of wood like a 2x4 under the closure zone, and depress the activation button. The door should quickly raise up after touching the board. If not, get repairs right away. Homeowners with water softening or purification systems will want to give them a good inspection and routine cleaning as needed.
Biannual Home Maintenance
Twice a year, homeowners will want to get a little more in-depth with some key systems. First up, go ahead and deep clean the home, and have the whole family pitch in and participate in the efforts. This is a good time to check the hot water heater. If there is a physical tank that hasn't been drained, consider doing so to extend the life of the device and ensure efficient operation. Take a peek under the refrigerator and clean the coils thoroughly with a brush or vacuum extension. Failure to clean coils can lead to overheating, which can cause the demise of a fridge.
Essential Home Maintenance By Season
While performing home maintenance at regular intervals is the key to keeping things in working order, certain seasons require a few special jobs to prepare for weather changes and other environmental factors. Here's a breakdown of annual recommendations by season.
Springtime
Spring cleaning involves more than handling interior spaces, as this is the best season to prepare things outdoors in anticipation of summer.
Check exterior drainage and clean gutters.
Resolve chipping paint issues.
Inspect for holes or damage to siding or brick exteriors.
Look for foundation cracks.
Remove sick or dead plants and foliage from the lawn.
Trim back branches close to the home.
Replace or repair damaged or missing window screens.
Have the air conditioning system inspected and serviced.
Summer
Summertime is a great time to deal with a number of chores that often get neglected throughout the year. Here are few recommended home maintenance duties for summer.
Clean grout in kitchens, baths and between tile flooring.
Reseal faucets and basin areas with waterproof caulk or sealant.
Do a thorough pest inspection and resolve any problems or put out fresh traps or preventives.
Give window wells a good cleaning, removing all debris.
Clean and inspect the dryer vent, connection hose and exhaust vents outside the home.
Organize the garage, putting summertime fun items where they are easily accessible.
Clean decking and make necessary repairs.
Fall Maintenance
Most fall maintenance aims to help homeowners transition into winter. Here are a few key tasks to put on the calendar.
Flush hot water heater tank to remove sediment.
Check fireplace flues, and have the chimney cleaned if needed.
Turn off and flush outdoor water spigots.
Winterize the automatic sprinkler system.
Test the sump pump.
Look for driveway cracks, and have pavement resealed before winter in harsh climates.
Winterize AC systems, and remove any window units.
Prepare the heating system and furnace with a servicing and inspection.
Winter
Winter is more of a low-key maintenance time for homeowners, particularly those who live in snowy zones with extreme cold being the norm. However, here a few things that can be done to keep idle hands busy.
Keep a close eye on the roofing system for signs of ice dams and roof damage from storms.
Check electrical outlets and GFCI circuits for proper functioning.
Inspect door and window locks, and lubricate and repair as needed.
Check out the bath and kitchen caulking—yes, again.
Deep clean the basement, and give it a thorough inspection for signs of dampness, mold or critter invasions.
Using this checklist will make it easier for Canyon Fairways new home buyers and existing homeowners to keep track of key maintenance tasks that will make every season more enjoyable for all.