Money Saving Tips for New Homeowners
Posted by Debbie Drummond on Thursday, June 2, 2016 at 4:53 PM
By Debbie Drummond / June 2, 2016
Comment
Smart Ways to Save Money in Your New Home
You just received the keys to your new home and can't wait to get moved in. As a responsible homeowner, you've planned your budget. You're prepared to cover the new mortgage payment, homeowner's insurance and HOA fees. But those items are just the beginning. Consider some of the following steps to save money on routine expenses.
Should You Have an Energy Audit?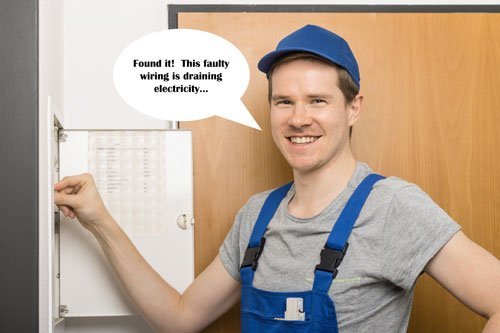 Rising energy costs are a concern for many homeowners. Buyers in Nevada may require an "Energy Audit" during their due diligence period. We haven't seen many buyers spend the money to hire a pro but it is something to consider. Buyers can start by asking the seller's how much they've spent on gas, water and electric. Remember, your usage will vary from their usage.
If you suspect your home may be wasting energy, an audit could help you pinpoint the culprits. Bill Gassett has written a guide to help you decide if an energy audit is worthwhile. As he points out, many utility companies will do an audit for free. The free audit may not be as complete as when you pay an independent inspector. It may also include a sales pitch. Don't let yourself be pushed into buying anything unless it makes sense financially.
Home Security is Easier Than Ever
Most homeowners want to know that their home has a reliable security system. The piece of mind is priceless. Today, top systems are wireless in comparison to traditional wired systems. This new technology allows for ease, flexibility, and customization of use. At the forefront of this technology is SimpliSafe. It's a wireless security system which is a fast do-it-yourself installation. It can also be controlled from your smart phone. The systems require no contract. They can be designed for the features homeowners find most important for their property.
For a high end home, you may still want to work with one of the wired monitoring services. Large properties may need many more sensors. For the average home, Simplisafe is easy to install and avoids the strict contracts. My clients who have opted for this security system have been happy. They've installed it themselves. They can add cameras and options as needed. The system notifies them if the security is breached. They view the property on their phone and if it's an actual alarm, they call the cops. It also avoids the false alarm charges that can occur with the monitored systems.
Routine Maintenance Saves Money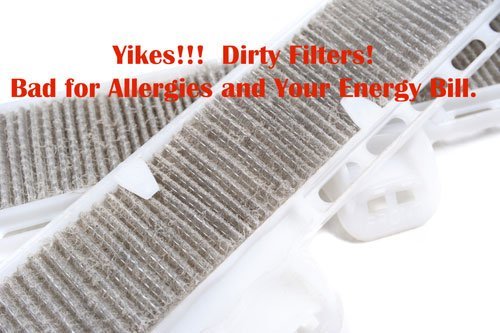 Our smart phones can be a great asset when keeping up with routine maintenance around your home. Set a date on your calendar to change the air filters every month. It will save you money and prolong the life of the equipment. Add reminders for other maintenance items like flushing the hot water heater once a year.
When you first move in, gather up as many of the appliances manuals as possible. If the seller didn't keep them, you can usually find them online. Read the suggested maintenance schedules for your appliances and program your phone to remind you. It won't cost a lot and will save money in the long run.
Smart Home Pays For Itself Over Time
Smart home technology is saving money in many ways. Having your home heated and cooled costs. The new programmable thermostats such as Nest can save money while keeping you comfortable. Thermostats are programmed to let the temperature rise when everyone is out of the home. They cool down when you return.
Check with your electric company to see if they have any promotions that might benefit you. In Las Vegas, the electric company has offered incentives to encourage energy efficiency. This has included free programmable thermostats to homeowners who agree to let their usage be reduced during peak hours.
Today's light bulbs are not just energy efficient. They're smarter than ever. You can buy smart bulbs that can be turned on and off from your phone. It's much better than the old fashioned timers used to make your home look occupied when you go away. The next time you rush out the door and forget to turn off the lights, just do it with your phone. No reason to pay for them to be on when you aren't there.
If you're not ready for the smart bulbs, you can still save money by switching all lights over to longer lasting, efficient LEDs.
The Smart Home options can save money and in the long run, they will add to your home's value. You should weigh the cost of investing in smart home technology versus the savings. If you plan to stay in the home long enough to recap your investment, it's good to upgrade.
Window Treatments Do More Than Provide Privacy
Good window treatments add more than style to your home. Solar screens are popular in hot climates to keep out heat on those hot Summer Days.
Plantation Shutters offer a similar protection when closed. Close them in the Summer to keep heat out. Open them on cold Winter days to let as much in as possible. Window tints are another option. Whatever window treatment you choose, keeping them closed on hot days will cut down on your AC costs.
Solar Panels for Electricity and Heating the Pool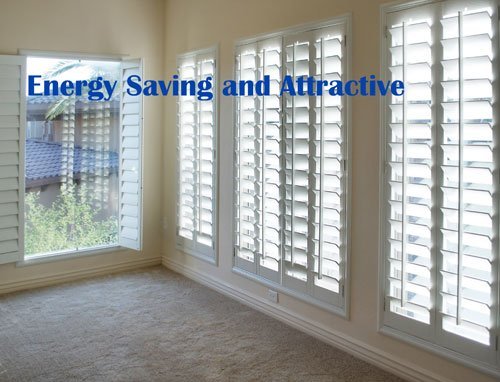 There are two types of Solar Panels to consider. Solar panels that provide electricity to run your home and sell excess to the electric company, sound like a good idea. In reality, the verdict is still out on them. The companies that lease them often require a 20 year lease with increasing rates. In NV, the Public Utilities Commission is considering charging homeowners with solar panels a higher rate. If that passes, it will be a big setback for the solar industry.
Before having them installed, make sure you understand the cost. The cost doesn't just include the monthly lease payment. It can affect your home's value when it's time to sell. What if the new buyers don't want to take over the lease? Remember, you're committing to a 20 year lease on a technology that may improve rapidly. Your leased system could be outdated in 5-10 years.
Solar Panels for Swimming Pools have proven to be worthwhile, especially if you're an avid swimmer. In our climate, they add at least a couple of months to pool season. Over the course of 10 years, we've saved enough on energy to more than cover the cost of the panels. Do hire a reputable company to install them. Going for a lesser product can leave you with panels that wear out quicker and need more repairs.
Learn to Do Basic Repairs Yourself
Serious repairs should be left to the professionals. Little things like fixing caulk or clearing a clogged drain may be something you can learn to do. A Realtor friend shows new homeowners how to do some basic repairs when he gives them their keys. If you don't have someone who can show you how to do minor repairs, look on YouTube. You'll find helpful videos on just about everything.
Budget for Energy Efficient Upgrades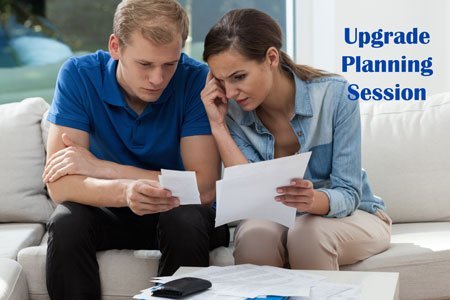 Making your home more energy efficient can save you money on the monthly bills but isn't worth it if the savings go to interest on credit cards. Don't go out and buy new energy efficient appliances if the old ones are still in good condition. Using existing appliances until they do need to be replaced will keep them out of the landfills for a bit longer.
Common sense steps like unplugging appliances that aren't being used and closing the blinds on hot days don't cost. You should make those items part of your daily routine. Take a look at the other options and decide which ones will help you save the most money. Invest in the energy saving upgrades as you can afford it. You don't have to do it all at once.