Now Is the Time To Move Up To A Las Vegas Luxury Home
Posted by Debbie Drummond on Tuesday, October 21, 2014 at 8:26 PM
By Debbie Drummond / October 21, 2014
Comment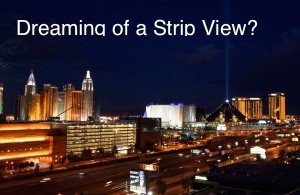 Have you been watching the housing market? Waiting to sell your current home and move to something nicer? Home values in Las Vegas have been improving for the past two years. While values have been improving, the market segment that is most in demand is the lower and mid priced homes. You'll find less competition for the move up home while buyers are competing in the lower price ranges.
Number of Homes For Sale & Low Interest Rates Make This a Great Time to Move Up To a Las Vegas Luxury Home
Choices, choices, choices. We have almost 450 luxury homes and condos priced at more than $1 Million. There are more options if you want to build from the ground up. Infiniti edge pools, golf course frontage, strip views? You'll find those options and more in Las Vegas Luxury Homes. In lower price ranges, Las Vegas has less than a 6 month supply of homes for sale. The market favors sellers of homes priced at $500K or less. In the luxury price range, buyers have an advantage. We have just over a year's supply of $1Million plus high rise condos. The single family luxury homes would last 17 months if no new listings came on the market. The luxury home segment of the Las Vegas Real Estate market still favors buyers.
Sellers market in lower price ranges with buyers in higher price tier =

Great time to buy a Las Vegas luxury home

.
Add Low Interest Rates to the Equation - Jumbo Loans and Luxury Homes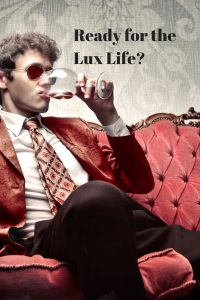 Half the luxury homes that sold last year were purchased with cash. Conventional interest rates dropped below 4% last week. Brandon Hawkinson, Regional Manager of American Financial Network gave us a quote today. He has Jumbo Rates at 4-4.5% Fixed Rate for 30 years. He has an amazing 3.5% for a 15 year fixed rate Jumbo Loan today. Brandon quotes ARMs at 3.0% for 5 years with No Points. They can go to 3.375% for 7 year with No Points. Rates fluctuate from one day to the next and they will vary based on your situation.
One thing you won't find is a bank that will pay you more for parking your cash with them.
Not sure if you should pay cash or finance? Shanne Sleder wrote "Jumbo Loans: The Definitive Guide". As Shanne explains, Jumbo Loans start at $500K. Jumbos aren't just for mansions anymore. This is by far the most comprehensive guide to Jumbo Loans that we've seen. It will help you understand how to prepare for getting a jumbo loan. He gives great info on the various types of Jumbo loans. While most need 20-30% down payments, there are some exceptions. Jumbo loans are available for VA loans. Some lenders will also allow you to put down less with Mortgage Insurance.
Steps to Remember When You Buy Your First Luxury Home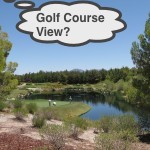 The first step is to find a Mortgage Broker who has experience with Jumbo Loans. You should get pre-approved for the mortgage. Don't be surprised if this requires more paperwork than you remember from when you bought your current home. Sellers will want to know you can buy before they let you see the home. Most homes that are priced at $1M plus require a pre-approval or proof of funds. There may be a few exceptions in the $1-$2M range but once you get past $2M, you won't get to look without it. It may seem odd to give this info before making an offer, but affluent sellers don't want to expose themselves to security risks. And they don't want to waste their time with buyers who are not qualified. You have to remember that someday when you decide to sell your high end home, you will feel the same.
Once you know how much home you can afford, you have to decide if you should. Owning a home in a luxury community will cost more than your mortgage payment. If it's guard-gated, the HOA fees will be higher than on your current home. You'll need to spend more on landscaping to keep up with the neighbors. You may want to join the Club. Will you have to hire a staff to take care of the larger home? These are all things to consider before you make your move.
Buy First Sell Later?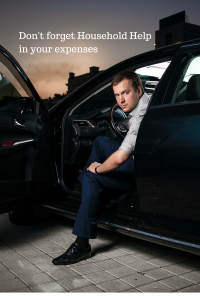 When you work with your lender, find out if you can buy the new home before selling your current home. Most experts believe home values will continue to appreciate for the foreseeable future. You should discuss the market trends with your Realtor. How much would your home be worth as a rental? Ask your trusted advisors for their opinion. Will converting your current home into a rental property offer tax advantages? Will the money from selling it earn a higher ROI invested elsewhere? There are other advantages to buying now and selling the current home later. Buy the new home and move into it before listing your current home avoids a lot of hassles. No having buyers walking through while you still live there. No worries about keeping the home tidy for those last minute showings. It's a great plus if you have pets. No need to worry that a potential buyer will let Fido escape or get bit by your parrot that looks so cuddly. It isn't always possible to buy first and sell later. Bill Gassett explains in "Selling a Home Contingent on Finding Another is a challenge in any market. While he writes for his Massachusetts market, buyers in Las Vegas want to know when they can move into their new home. In the lower price ranges, inventory is scarce. What if you don't close on your move up home? At the same time, prices of moderately priced homes continue to appreciate? They will have wasted weeks or months waiting for you to close and may have missed other buying opportunities.
This is a Great Time To Move Up to Your Las Vegas Luxury Home
If you are in a position that allows you to move up to your dream home, we can't imagine a better buying opportunity. At the same time, we have a seller's market for lower to mid-priced homes. Give us a call at the number below, if you'd like to start looking for your dream home.