Moving to Las Vegas: Las Vegas, NV Relocation & Homebuyer Guide
Posted by Debbie Drummond on Tuesday, March 30, 2021 at 12:02 PM
By Debbie Drummond / March 30, 2021
Comment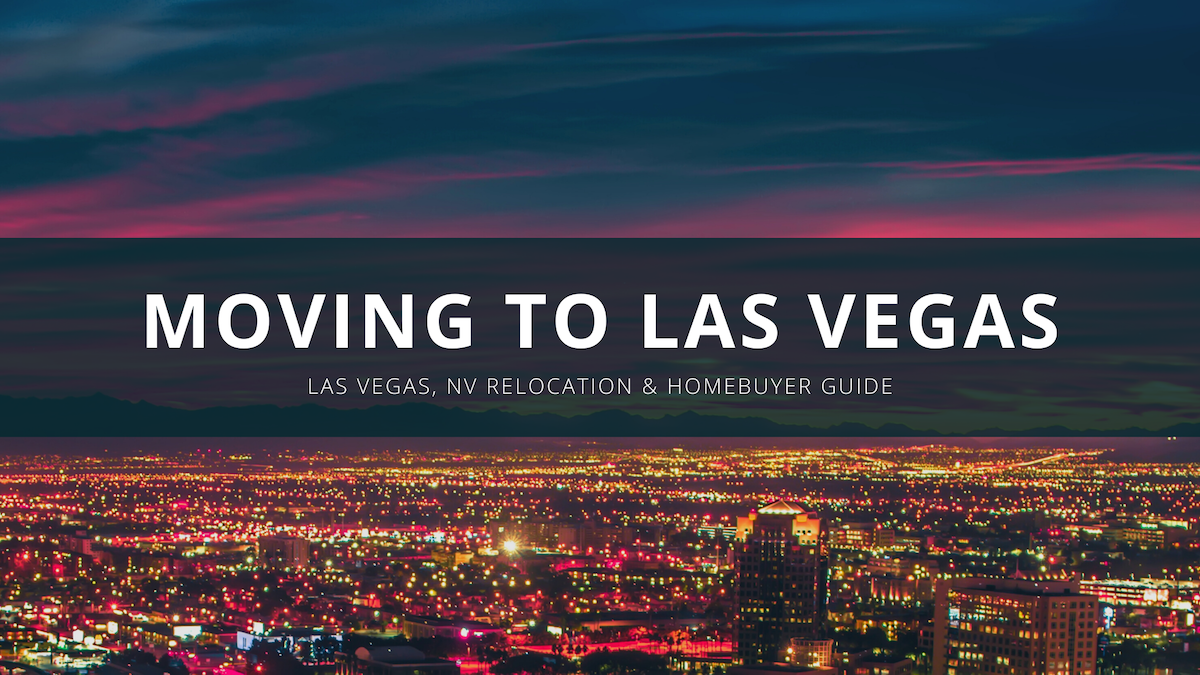 Are you moving to Las Vegas? Congratulations! Las Vegas, Henderson, and the surrounding metro area is a thriving, vibrant city that draws millions of people each year. Whether you're retiring to the area for the affordable cost of living, or you're coming seeking a job in the entertainment industry, you've got a great future ahead of you.
There's a lot to know about Las Vegas. From the cost of living to the schools in the area and the entertainment venues, the more you know about what's to be found in the area, the easier it will be for you to decide whether Las Vegas is the right place for you. Here's a guide to what you should know before moving to Las Vegas, Nevada.
Las Vegas Cost of Living
Nevada is a growing state. In fact, it was the fourth most-moved-to-state in 2018 due to low housing costs and many employment opportunities. The cost of living in the state is a little higher than the national average, but not by a lot. This slightly higher cost of living is balanced by all of the opportunities to earn a living and enjoy the many sources of entertainment in the state.
Housing
The overall cost for housing in Las Vegas ranks at 118 on the cost of living scale (the national average is 100), and the overall cost for housing in Nevada ranks at 127 on the scale. This means that the cost of housing in Las Vegas is slightly less than the cost of housing elsewhere in the state, though it remains higher than the national average overall. The median home cost in Las Vegas is $290,535, while the median home cost in Nevada is $294,700. The median home cost in the United States is $231,200.
That said, the overall cost to rent an apartment in Las Vegas is slightly less than the overall cost to rent an apartment in the United States. The average rent for a studio apartment in Las Vegas is approximately $745, while the national average cost to rent a studio apartment is $821. Want to save money while seeking a home to buy? Rent an apartment in the Las Vegas-Henderson-Paradise Metro area, where the average cost to rent an apartment is $652.
Search Las Vegas Homes For Sale Now >>>>>
Utilities
On average, people spend only slightly more than the national average on their utilities in the Las Vegas area. The average utility bill for a 1,000-square-foot apartment is approximately $180 per month. The most costly utility for most people in Las Vegas is tied to climate control. Las Vegas is known for being very hot in summer, but many don't realize that Las Vegas is also cold in the winter. Sometimes, there's even snow on the ground, so people who plan to move to the area can plan to spend on cooling and heating, as temperatures outside fluctuate.
Food
The cost of food in Las Vegas is around the national average. People who avoid eating in restaurants and who shop in discount grocery stores are able to feed themselves in Las Vegas for approximately $400 per month. Those who do eat in restaurants or who shop at premium grocery stores pay more.
Public Transportation and Gas
The price of gas in the Las Vegas area tends to be higher than the national average, though prices fluctuate in Nevada just as they do in the rest of the country. Public transportation costs approximately $2 per ride, while a 30-day system pass costs approximately $65.
Las Vegas Job Market
Most people know that Las Vegas is a center of entertainment in the western United States, attracting nearly 43 million tourists every year. Gambling and live shows are a year-round industry in Las Vegas, and people seeking jobs in the area often find employment in popular industries like hospitality (hotels), resorts, casinos, restaurants, bars, and tourist attractions.
Because Las Vegas is a popular tourist destination with a relatively affordable cost of living, many companies have flocked to the area, including Zappos, CreditOne Bank, and Diamond Resorts.
That said, many people are surprised to find out that the biggest employer in the area is not a major casino or a hotel chain, but the Clark County school district and Clark County government. Technology and ambulatory healthcare services are also large employers in the area.
The average salary in Las Vegas is slightly below the national average, but people who are employed in certain industries in the area do manage to make more than they would make elsewhere in the nation. For example, people who work in healthcare in Las Vegas earn slightly more than the average person working in healthcare in the US.
In 2018, the unemployment rate in Las Vegas was 4.8%, and the unemployment trend at that time was trending downward. JobConnect Centers is a service offered by the state of Nevada to provide training and job help for people seeking employment. There are several JobConnect Centers in the Las Vegas area for people seeking employment. If you're moving to the Las Vegas area and seeking a job, contact a JobConnect Center in the area near your new home.
Things to Do in Las Vegas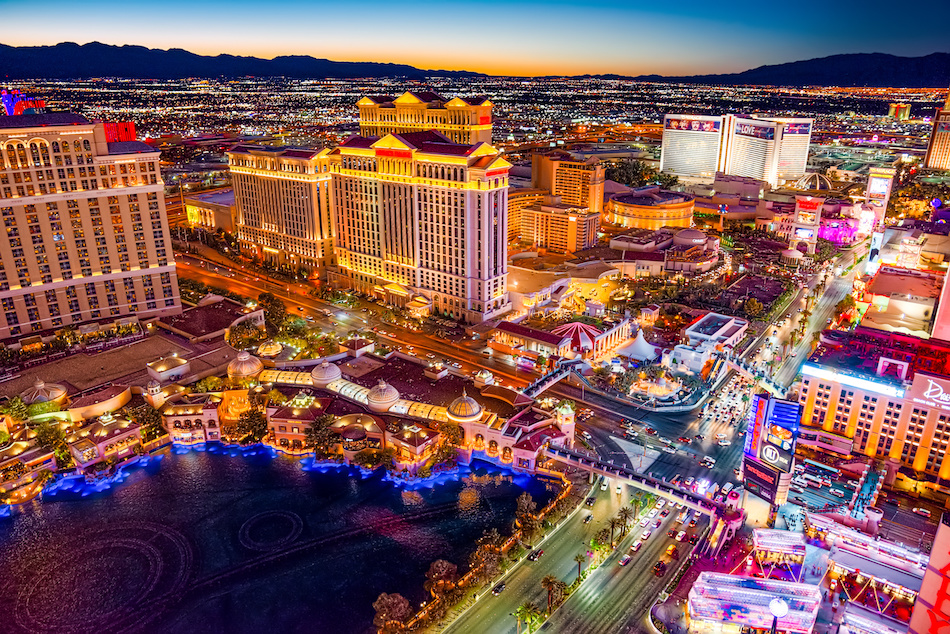 Things to do in the Las Vegas area can be broken down into two major categories: outdoor activities and nightlife. If you're the kind of person who enjoys hiking by day and then gambling or going to live shows by night, there's probably no better city for you than Las Vegas.
Outdoor Activities
Outdoor activities in the Las Vegas area include the natural wonders found in the semi-arid desert. Horseback riding, hiking, and mountain climbing are commonly enjoyed by people who live in the area as well as tourists. Favorite destinations include:
Lake Las Vegas
Lake Las Vegas is a scenic, privately owned lake that covers 320 acres, with 10 miles of shoreline. Lake Las Vegas is a center for entertainment and is known to be a good place for people to go walking around the shoreline.
Red Rock Canyon
Red Rock Canyon is rich with colorful rock formations. Visitors to the canyon enjoy watching nature and hiking on the extensive network of hiking trails. The 13-mile scenic drive also attracts many people who want to take a relaxing drive.
Lake Mead National Recreation Area
This national recreation area has everything from hiking to swimming, boating, and more. People who visit the area have a chance to see beautiful rock formations and wildlife.
Nightlife
More than anything else, Las Vegas is known for its nightlife. Much of the most enjoyable experiences that people have in Las Vegas occur on the Strip. If you're coming to the area to decide whether to make your home in Las Vegas, spend some time seeing the sights and take in a few shows.
Las Vegas Strip
The Strip is an area of South Las Vegas Boulevard known for its large casinos and hotels. When people talk about going on vacation to Las Vegas, they are generally talking about going to this area. The Las Vegas Strip is home to some very famous hotels and casinos like The Bellagio, MGM Grand, Paris, Palazzo, and more.
Las Vegas Climate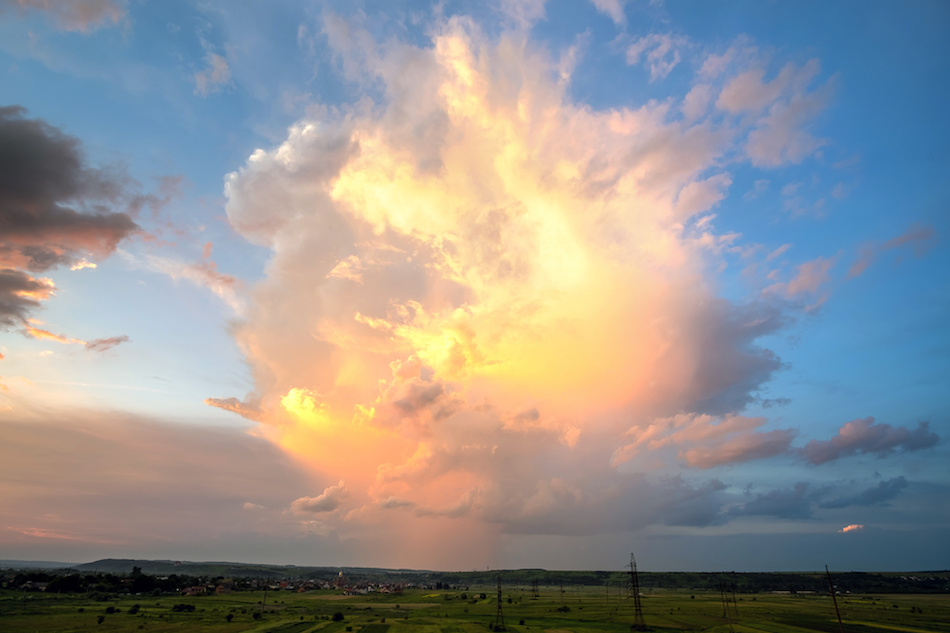 Las Vegas is known for its extreme weather. The hottest months are in July and August, when temperatures can easily climb into the 80s, 90s, and frequently reach over 100 degrees. The state of Nevada is largely comprised of semi-arid desert, which means it gets a lot of sunshine and not that much rain.
During the winter, temperatures can drop into the 70s, 60s, 50s, and lower at night. In fact, the low humidity in Las Vegas (average around 30%) means that the temperature outside often drops dramatically when the sun goes down, and nights in Las Vegas are dramatically cooler than the days. Summer attire is appropriate for much of the year, but people who will be out all day and into the evening should dress in layers to stay comfortable.
Rain happens rarely in Las Vegas, with most months seeing less than one inch. For people who enjoy spending time outdoors, this means that it's easy to plan outdoor activities and even parties days or weeks in advance.
Las Vegas Traffic
Overall, traffic in Las Vegas is low compared to other cities. This may be due to the many workers involved in hospitality and tourism in the area. This part of the workforce comes and goes in shifts at all times of day and on weekends. Still, there are many people who live in Las Vegas who are standard 9 to 5 employees of large companies.
People who work during the standard work week often flood I-15 and US 95 during rush-hour commute times. The interchange between the major roadways and interstates in Las Vegas, known as the Spaghetti Bowl, can also become very congested during normal rush hour. Additionally, the Strip is generally congested throughout the day, with the worst congestion in the late morning, mid-afternoon, and on weekends.
The Nevada Department of Transportation designed the FAST system to alert riders to potential traffic problems in Las Vegas throughout the day. Additionally, there are a variety of alternative routes that can be taken through side roads and even residential neighborhoods. People who have trouble in their daily commute can use mobile apps to identify potential alternative routes. Parking in Las Vegas tends to be easy to find. Even in the busiest parts of the city (like the Strip), free parking is available in some areas.
Las Vegas Public Transportation
Las Vegas provides residents and tourists with a variety of public transportation options that can help them get around safely and conveniently without a vehicle.
Ride Share and Taxis
A variety of ride share companies have operations in Las Vegas. Typical visitors to the area can take their pick of whichever company they enjoy using. Additionally, taxis are a safe and traditional way to get around in Las Vegas, as this city is also home to many taxi companies. Typical fare from the airport to major hotels in Las Vegas is around $20-$30.
Monorail
The Las Vegas monorail provides transportation up and down the strip. Trains arrive every 4 to 8 minutes and take travelers to major stops in the area.
The Deuce
The Deuce is a city bus that operates downtown and on the Strip. The Deuce serves as a safe and convenient way for tourists and locals to get around in Las Vegas.
Las Vegas Schools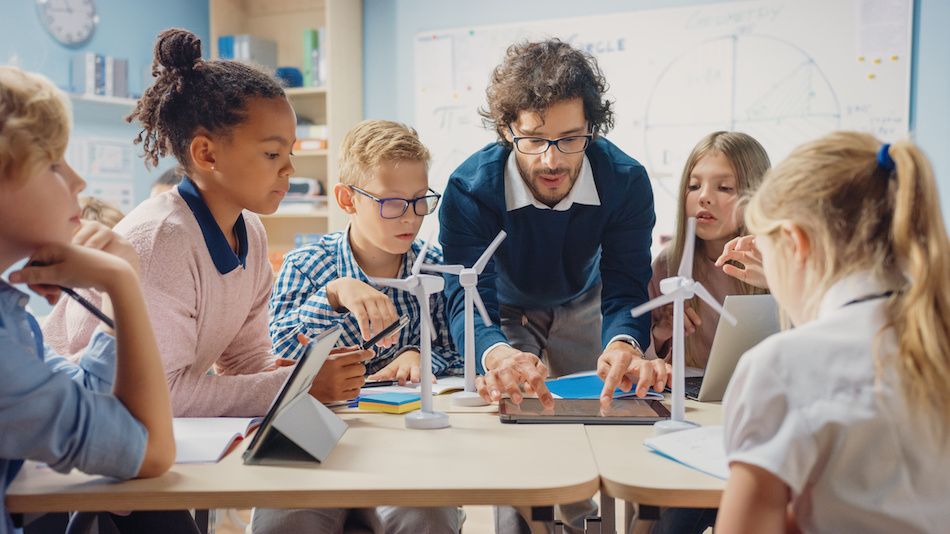 Schools in Las Vegas and in the surrounding area vary in their ratings, so if you're moving to the area with children, pay close attention to the school districts in each neighborhood where you're thinking about buying a home. The University of Nevada, Las Vegas is the major college in the area. There are also several other smaller colleges and universities in the area including:
Final Considerations for Moving to Las Vegas
If you're still trying to decide whether Las Vegas is the right place for you, consider the benefits of moving to the area. Your happiness in Las Vegas depends in part on how well suited you are to living in this great city.
Las Vegas is full of fun things to do and is widely acknowledged to be a center of fun for adults and also has many fun things for children to do as well. If you're a fun-loving individual, Las Vegas provides ample opportunity for "play," whether you want to golf or enjoy other fun.
There's also a multitude of opportunities for employment within Las Vegas. Work exists within the large hotel chains, Clark County schools, and the county government, as well as in the healthcare, technology companies, and casino fields.
If you love the idea of living in a desert and enjoy the heat and tremendous desert views, Las Vegas is a great opportunity for you to make your home. If you're considering moving to Las Vegas, contact Debbie Drummond at Simply Vegas Real Estate with The Las Vegas Luxury Home Pro at (702) 354-6900 while you're in the area. Working with a reputable real estate professional can help you decide whether Las Vegas is right for you.