Moving to Vegas? So Many Great Neighborhoods, How Do You Choose?
Posted by Debbie Drummond on Wednesday, September 18, 2013 at 3:31 AM
By Debbie Drummond / September 18, 2013
Comment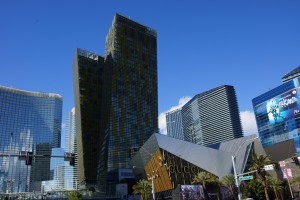 One of the first choices you have to make when moving to any town is which neighborhood suits your lifestyle? And our valley has lots of great options to complicate this choice. The first step is deciding what type of home you want. A high rise condo? A single family home? Maybe a town home? Once you've decided what type of home you want, the next step is finding the part of town that you prefer.
An excellent way to start investigating the neighborhood options is to spend a couple of weeks staying in various parts of town. Yes, you can stay on the Strip if you're looking to buy a high rise condo or something near the Strip. If you're looking for something more suburban, try staying at one of the hotels in the neighborhood. Staying a few nights in Summerlin, and a few nights in Henderson will give you a much better feel for which area you prefer. Take a little time to check out the grocery stores, gyms, schools, etc., that you'll be using in each area you're considering.
Other Considerations include:
Drive to Work - If you are moving here for your job, I would suggest we look at where your office is located. From there, we explore neighborhoods that are within a 15-20 minute drive. Folks from California sometimes take a macho attitude of how it doesn't need to be that close. I point out that's one reason California's traffic has become so bad. Besides, we have great places to live all over town. Why add to the drive if it isn't necessary.
Schools - The next consideration is whether there are children in school. There are lots of sites to help you explore the public and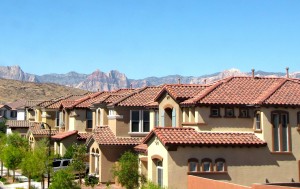 private schools located in the valley. All of Las Vegas and Henderson are in the Clark County School District. Their website is a good starting point. Greatschools and Schooldigger are two other sites my clients seem to like. NeighborhoodScout is a newer site that also includes crime reports.
Safety - One of the most frequent questions we get is about safety. Having lived in other big cities, including L.A. and San Francisco, I personally feel very safe in the desert. There are websites with reliable data regarding our crime rates. Our Metro Police Dept. has a great website with all sorts of information on crime and crime prevention. You can click on the "Protect Yourself" button in their toolbar, scroll down to "Crime Mapping" where you can explore crimes near an address.
Another site we recommend is Alert ID. You can create a free account, enter your address and they will email you an alert if a crime is reported within a couple of miles of your home. They've recently added an alert for sex offenders.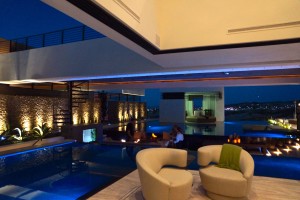 The most important tip I suggest for safety is to drive the neighborhood. Go there at several different times of the day and/or night. Park your car down the street from the home you're considering and see if you would feel safe taking the dog for a walk after dark. As Realtors who have seen this City grow, we know the areas well but ultimately, you are the one who has to be comfortable in an area.
Explore Your Options - If you're buying a vacation home or commuting to a job is no longer necessary, your options are even greater. Your choices are primarily going to depend on whether you want to be close to the Strip, in a more developed area with lots of shopping, restaurants, etc., or whether you prefer something that's less congested. In addition to the amenities you want to have nearby, the final factor to help us pick your neighborhood will be your budget. If your resources are more in the sky's the limit category we can show you the best estates and penthouses in town. If your budget is more limited, you might have to decide on a modest home in a more popular area or a larger home in one of our newer, developing communities. The great thing about this town is that you have all sorts of options.
These relocation tips are courtesy of Debbie Drummond, a full time Realtor with over 10 years experience in the local Real Estate market. If you'd like the Drummond/Petit team to help you find your home, call Debbie at (702)354-6900 or email [email protected].