New Home Builders in Las Vegas That Include RV Garage Parking
Posted by Debbie Drummond on Thursday, October 28, 2021 at 1:30 PM
By Debbie Drummond / October 28, 2021
Comment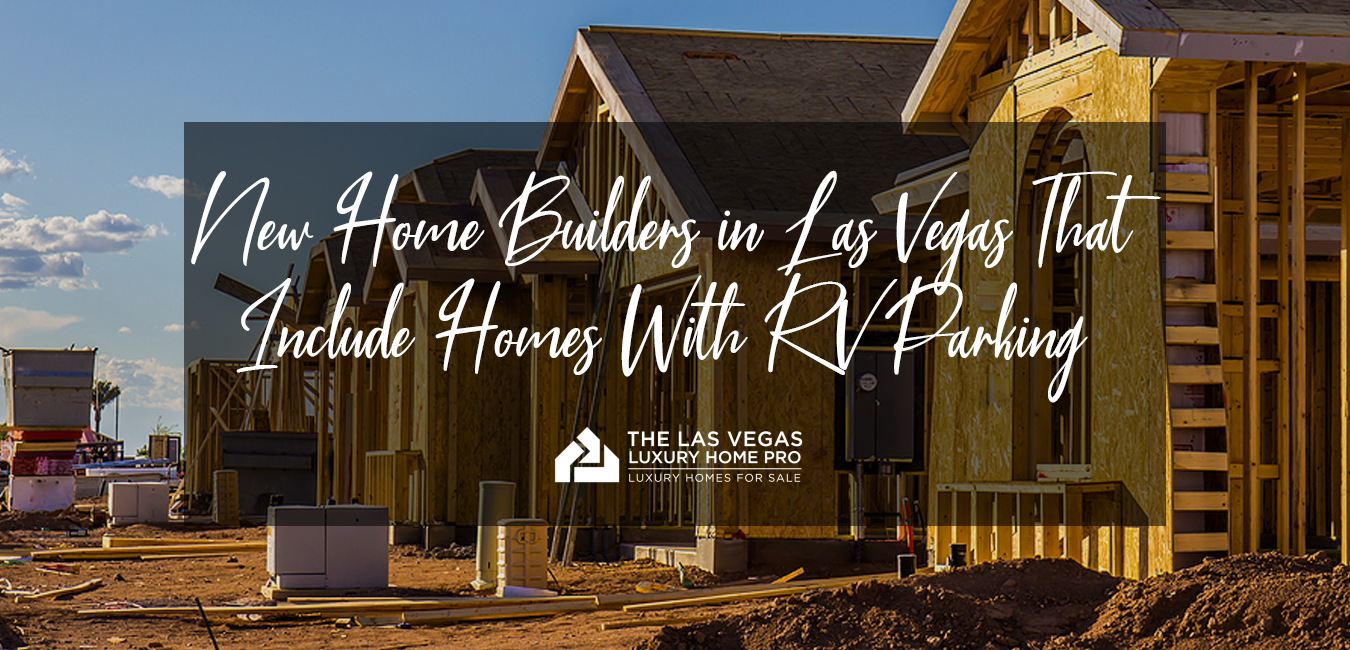 If you're searching for a new home with RV garage parking in Las Vegas, you're in luck. Several area home builders are constructing homes to fit your needs.
Many of their new construction homes feature enough space to park your RV plus store everything else you need and want to live an active lifestyle. These are some of the new home builders in the Las Vegas area building homes right now with a large amount of oversized garage space:
Lennar
Lennar prides itself on its "Everything's Included" philosophy of home construction. Many of the features and finishes that come extra with other homebuilders are included with the price of Lennar homes. In Las Vegas, the homebuilder is constructing new homes in several different communities. This includes the company's Harrison model home.
The single-story home boasts more than 3,100 square feet of living space. With four-bedrooms, it has plenty of space for a family. It also comes with a two-bay garage, as well as a four-bay garage that can be used for RV parking. This makes it easy to handle all of your large storage needs at home.
Liberty Homes
Liberty Homes constructs semi-custom homes in the Las Vegas area. For RV owners, the company does provide some RV garages with enough room to handle all of your storage needs. The company has several floorplans that fit into this category.
The designs from Liberty Homes include a 42-foot garage, which makes it easy to fit your RV at home, instead of worrying about storing it off-property. The builder often constructs homes topping 2,400 square feet, on half-acre homesites.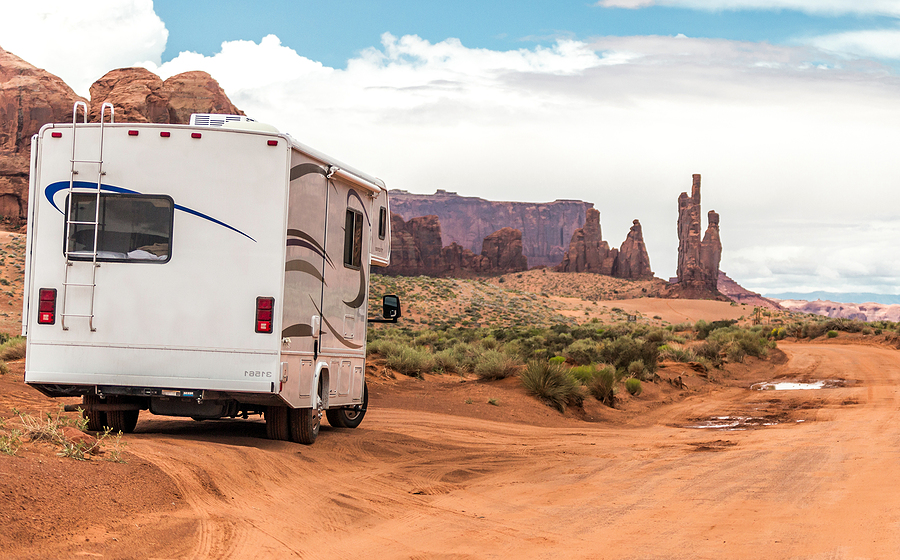 Richmond American Homes
Richmond American Homes is also building new construction homes in the Vegas area. The homebuilder offers what's called the UltraGarage®, which is an attached, extra-tall garage designed to accomodate a wide-range of recreational vehicles for all your storage needs. Some of these homes also come with multiple bedrooms and a desirable amount of living and entertaining space.
The company builds homes in ten states, including Nevada. One of its key objectives when it comes to home design is personalization, rather than cookie-cutter home construction.
American West Homes
American West prides itself on flexible floor plans that are modern and affordable. The company has been building homes in the area for more than three-decades.
Some of its new home designs offer tall RV garages with enough space for multiple vehicles. American West is also tied to other major brands across the country, including Pulte, DelWebb and DiVosta.
Thinking of buying a new construction home in Las Vegas?
Contact Debbie Drummond
, local Las Vegas area new construction expert, to be your buyer's represenative and negotiate the best deal on your behalf.
Shea Homes
Shea Homes offers its Journey model home with two-bedrooms and 2.5-baths. As an added bonus, the one-story home comes with a four-car RV garage. Its roomy enough for all of your RV storage needs.
Designed for 55+ buyers, Shea is building the home in the new Trilogy Sunstone community. Shea Homes also constructs in other states outside of Nevada, including Arizona, California, Colorado and more.
Key Takeaways:
Lennar's Harrison floor plan offers a four-bay garage option that can be used for RV parking.
Liberty Homes features a 42-foot garage option, easily high enough for most recreational vehicles.
Richmond American Homes has the UltraGarage®—an attached, extra-tall garage specifically designed for RVs.
Shea Homes is mostly a 55+ community home builder and includes one-story plans with a four-car RV garage.
American West has extra tall garage options with more than enough space for a wide-range of boats and other recreational vehicles.