New Home Communities in Las Vegas With Multigenerational Floor Plans
Posted by Debbie Drummond on Monday, May 22, 2023 at 7:36 PM
By Debbie Drummond / May 22, 2023
Comment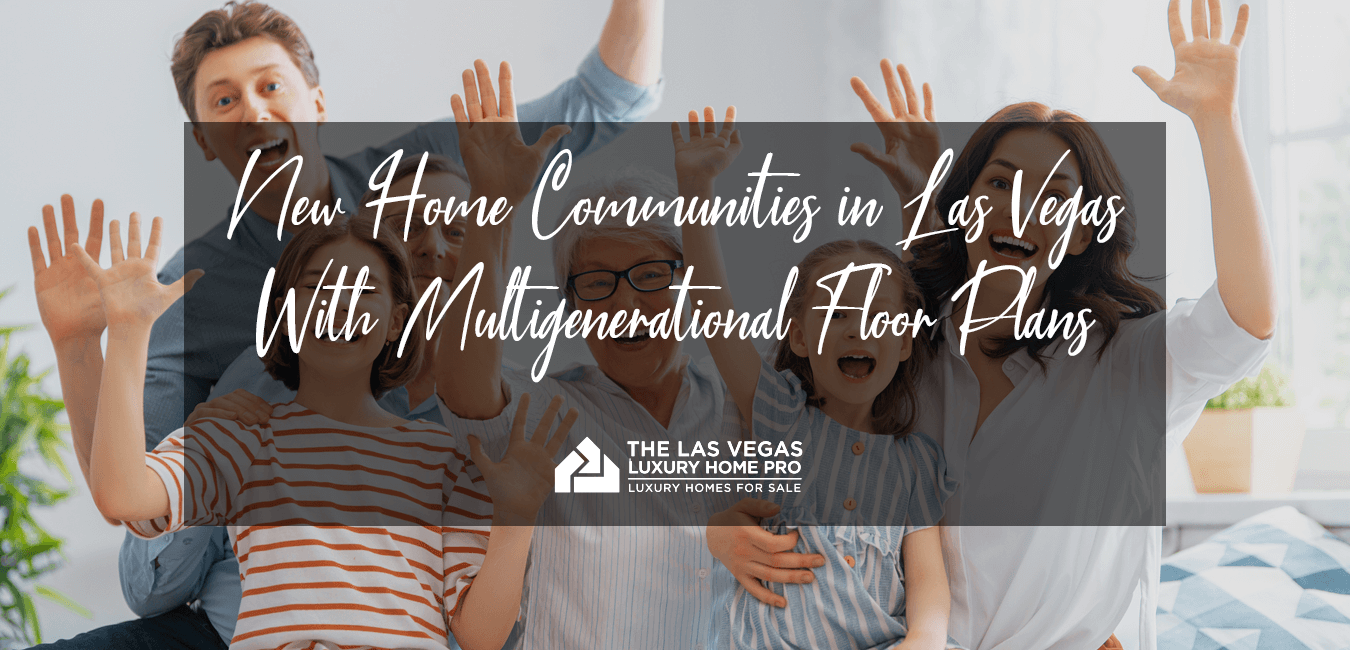 It is becoming increasingly more common for multiple generations of family members to live in one home, and that is likely because there are so many benefits to doing so. The opportunity for grandparents to live with their children and grandchildren serves to strengthen the bonds between them, lessens the financial burden on all family members, and helps improve safety for the entire household. Fortunately, Las Vegas is the perfect destination for families that live in multigenerational households. There are numerous communities across the city that have floor plans that lend themselves perfectly to multiple generations living under one roof.
Pioneer Estates
For those in search of a brand new single-family estate with plenty of room for multiple generations, Pioneer estates is the ideal gated community. Expansive homesites allow for the perfect blend of indoor and outdoor living, and the area is home to countless opportunities for outdoor recreation like local parks and attractions. Homes at Pioneer Estates feature four or five bedrooms, three or four bay garages, and some even offer RV parking. Floor plans contain an attached next gen residence, which includes a kitchenette , bedroom, living area, and full bathroom. Homes range between 3,600 and just over 4,000 square feet, and they are priced between $1M and $1.3M.
The Arches in Summerlin
A gated community of single-family homes within the master-planned community of Summerlin, The Arches features residences suited to any and every type of household, including a next gen attached suite. The neighborhood is conveniently located only a short distance away from the stunning Red Rock Canyon and the twinkling lights of the Las Vegas Strip. Homes at The Arches contain four or five bedrooms and four or five bathrooms, with floor plans ranging in size between 3,775 square feet and just under 4,000 square feet. Home buyers can expect to pay prices that fall between $1.5M and $2M for residences in The Arches neighborhood.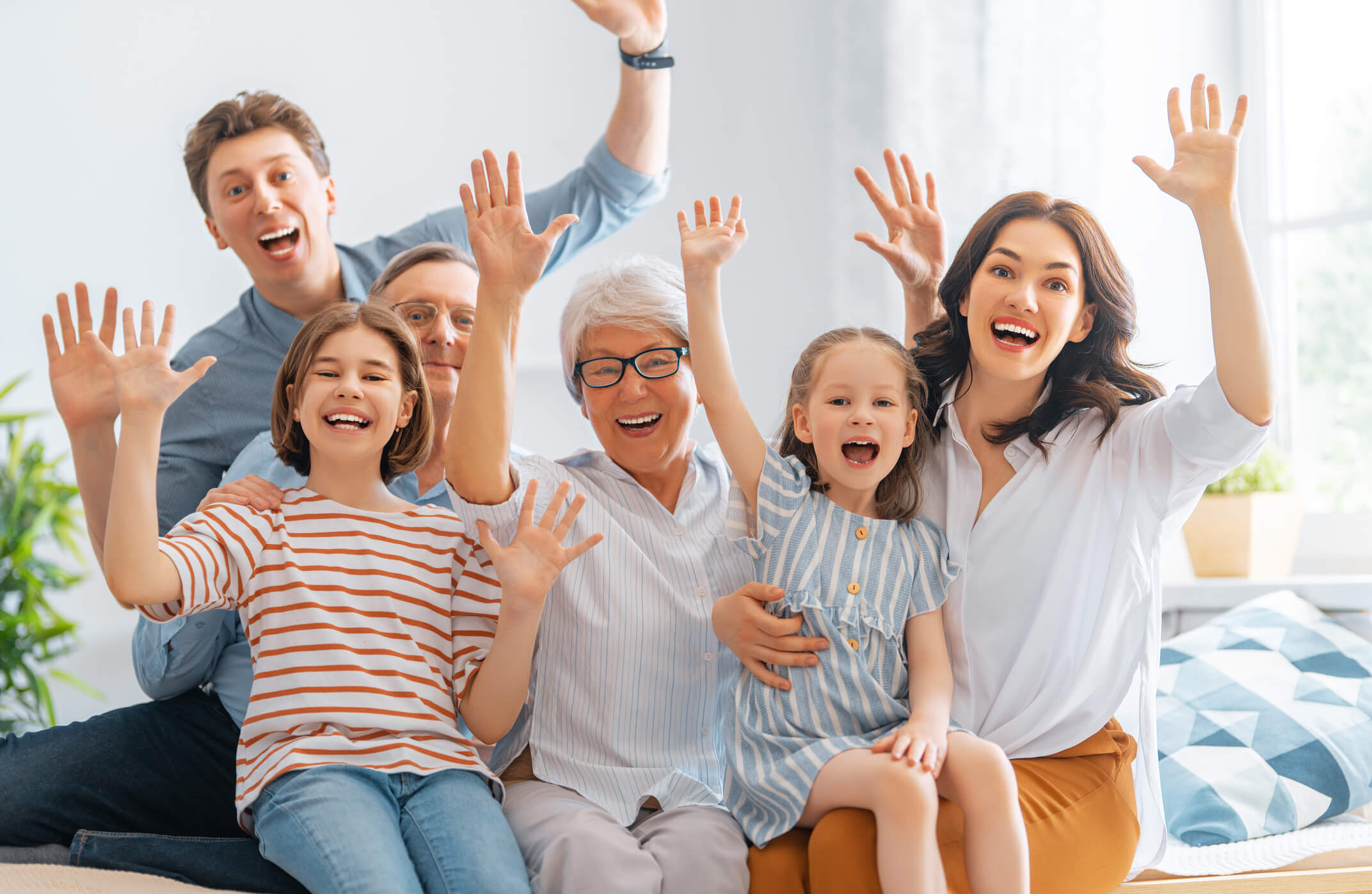 Sienna Ridge
Multigenerational households will find it easy to feel right at home in Sienna Ridge. Sienna Ridge is a community of newer single-family homes that contain three or four bedrooms and two or three bathrooms, and layouts contain next gen suites with a private living area, laundry, and bathroom. Each residence feature a two-car garage, and a number of local amenities, like the Desert Breeze Community Center and Spring Valley Park, are only a short drive away. Homes at Sienna Ridge vary in size between 1,594 square feet and 2,270 square feet and prices range between the high $400s and the mid $500s.
The Ridges
Those familiar with the Las Vegas suburbs recognize The Ridges as one of the most desirable neighborhoods in the area. The community's unusually high altitude results in residents having the privilege of waking up each morning to some of the best views in the region. Homes at The Ridges feature bold modern design and layouts that lend themselves beautifully to multigenerational households. Community amenities include a world-class golf course, resort-style pool, sauna, lighted tennis courts, and state-of-the-art fitness center. Residences at The Ridges vary greatly in size, starting at 4,000 square feet and some as expansive as over 10,000 square feet. Homes are priced starting in the $400s but can go up to more than $10M for larger custom built estates.
Oluna in Summerlin
Oluna in Summerlin is a subdivision nestled inside of The Cliffs made up of brand new two-story single-family homes from the renowned home builder, Lennar. Home buyers need look no further for a residence with enough space and the perfect floor plan for multigenerational households. All of the homes within the Oluna community have four or five bedrooms and three and a half bathrooms, and homes vary in size between a little less than 3,300 square feet and 3,800 square feet. Those who reside within The Cliffs, including Oluna residents, have the luxury of being located just beside Oak Leaf Park, which offers excellent community amenities that include playgrounds for children and pickleball courts for adults. Prices within the Oluna in Summerlin community start in the $500s, but may be higher based on the layout, view, and elevation of the home.
Related Las Vegas Area New Construction Content: