New Homes By DR Horton in Las Vegas Compete With Short Sales & REOs
Posted by Debbie Drummond on Saturday, March 3, 2012 at 2:50 PM
By Debbie Drummond / March 3, 2012
Comment
New homes for sale in Las Vegas are making the foreclosures and short sales look like so-so deals in comparison to what you can get in new construction. While 2011 was a record low year for new construction homes in Las Vegas, but with declining inventory of foreclosures in the MLS, and with homebuyers who are growing weary of the bidding wars and hurry up and wait mentality required for short sales, we predict this will be the year of the New Home Construction at least stabilizing if not showing signs of a rebound.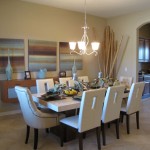 New Homebuilders are beginning to pull permits and move forward with new communities. We expect that the number of new construction homes that are sold this year will surprass last year's dismal numbers partially because the new home builders have learned to compete with the distressed property prices. Today, we had a chance to visit Tuscany Hills Estates in the NW part of town where Lori Pellman who has been with DR Horton for a few years showed us the communities that are now available. Sorry, but if it were me, I would not consider a foreclosure when I had homes like the ones at Tuscany Hills Estates (a gated community), Park Ranch Estates (ungated) and Elkhorn Ponderosa IV available. Why would you want to buy a home that where you would always wonder about the previous owners who had lost it to foreclosure when you could be a new home with new appliances, paint, flooring, etc., for a similar price?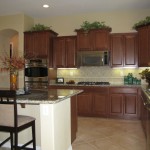 In today's world, the foreclosures aren't that much cheaper than the new construction homes you can get. In addition to the price that competes with foreclosures, look at the features you can get with the new construction homes DR Horton is building: Do you want a pool sized lot? These homes are built on half acre lots, much larger than you are likely to find in any other new homes communities and rare in resale homes. Do you want RV parking? DR Horton is one of the few builders in town who has realized the need for RV parking and made it available in new construction homes. Yes, these communities in the NW do offer lots with the size to allow a gate where you can pull your home on wheels inside. We think this is a great idea because we know there's a demand for RV parking. Do you want a three car garage? DR Horton has you covered in the new communities in the Northwest. Do you want a gated community? Tuscany Hills Estates is gated. The HOA fees will run $147/mo., in the gated community.
This is a small enclave with only nine homes in the community. Don't want to pay the HOA fees associated with a gated community, Park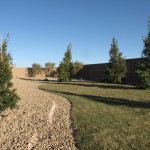 Ranch Estates backs up to Silverstone Golf Course. They also offer half acre lots, three car garages and RV gates on the lots which are broad enough to allow for them. With prices that start in the mid-$300s, new appliances including GE Stainless Steel double ovens on some models, the DR Horton Home Warranty and more...why would anyone consider buying a ten year old foreclosure with no warranty, old or no appliances, in need of at least some work, when you could have a brand new homes with nice ceramic tile/new carpet, new appliances, granite counters and a new home warranty by an established home builder? If you would like to see these beautiful new homes, give us a call. While you can go to a new home builder on your own, if you work with us, we will make sure you get the very best deal. Call Debbie at (702)354-6900 or Michael at (702)239-7977.