Outstanding Luxury Home Marketing - Photography and Video
Posted by Debbie Drummond on Friday, August 1, 2014 at 9:44 PM
By Debbie Drummond / August 1, 2014
3 Comments
If a picture is worth a thousand words, in real estate it can be worth thousands or tens of thousands of dollars.
The internet has changed the way we buy and sell our homes. We're not tied to a Realtor who has access to listings in a printed book. There's no need to go searching for those open house signs every week-end.
Today's home search starts at our computer, tablet or cell phone. Websites that allow you to search the MLS will typically allow you to establish some criteria for your search. You can specify how many bedrooms, bathrooms and square feet. You can restrict the search to your price range. Set the criteria and hit search.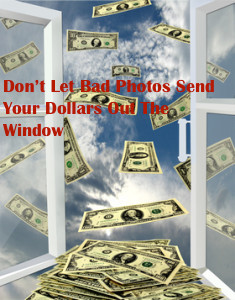 Most buyers scroll through the results. When they see a home that looks good in the photo they will take a closer look. They'll click on the link for details and more photos. If the home has no photos or the pictures show the home in a bad light, buyers may skip it completely. In a recent interview, top Milford, MA listing agent Bill Gassett cautioned agents and sellers,
You only get one chance to make a first impression, so if you don't know how to take photos well yourself, then hiring a professional is the answer.
Gassett's insightful interview was a contribution to "Best Real Estate Marketing - Photography and Video".
Today's top Realtors understand the importance of providing high quality photographs for their listings. Cutting edge Realtors are beginning to understand the importance of video. As Karen Highland points out at the conclusion of the above article,
A smart listing agent, who has a mind for marketing, will not only provide a video of a home, but will have videos of neighborhoods and communities where the listings are located.
Las Vegas home buyers come from all over the world. It is difficult to sell a property long distance without having great images for the buyer to see the home. Professional photographs can give a sense of the finishes and the size of a room. Video can complement the photos.
Buyers are looking at homes for sale on all sorts of websites. Some have an agent who is searching the MLS and sending them listings that meet their criteria. When we work with buyers who are looking to purchase three months to a year from now, we'll set up a search so they receive new listings.
If the buyer is looking at luxury homes and ready to buy within a few months, we will view the listings before sending them. If the photos aren't good, and the buyer has lots of listings to view, we may not send the listings with bad photos. We will only send listings with bad or no photos if we know there's a chance the home looks better in person than in the photos.
There's a reason for skipping the bad photo listings. We know buyers are not going to be happy if we send them a lot of listings that don't look good. Most high end buyers can afford luxury homes because they're successful. They have a busy schedule and they're tech savvy. They value their time and resent wasting it. If the listing doesn't have photos, they think there must be something wrong. They're not happy with us when we send them listings with few or bad photos. Bottomline - the listing that doesn't include good photos doesn't get seen as much.
In "Ten Things To Do Before Selling Your Luxury Home" we suggested hiring a professional photographer. Photography plays a crucial role in the marketing of a luxury home. It deserves special consideration.
Selling Your Luxury Home with Photography and Video
Luxury homes have been marketed with professional, high quality photographs before the internet. Professional photos have been used to advertise in glossy magazines that feature high end homes. Agents who list luxury homes may use photos for brochures that are mailed to potential buyers. Professional photography isn't new to the luxury home market. Unfortunately, we still see a lot of luxury homes with MLS photos that are less than stellar.
Sometimes when I'm screening listings to send a luxury home buyer, the photos are so bad that I check to see if the home owner hired a relative. (Yes, there's a box that should be checked if the listing agent is related to the seller :-)
Some examples of photos that have made me go huh?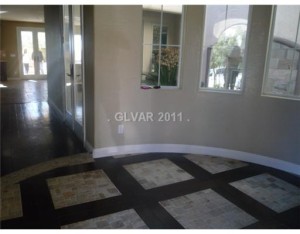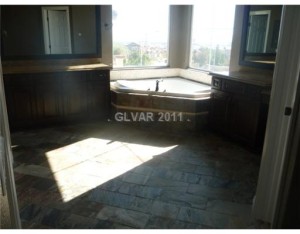 The two photos above were from a foreclosure listing that sold in 2011. My buyers had been looking at listings in Summerlin before they came into town. Once we saw the homes they liked in person, they decided to make an offer on a home across the street from the one pictured above. When we sat down at my computer to look at comps, I noticed the listing for the home above.
The MLS listing only provided 9 photos. The other ones didn't do justice to the home either. This home was in the Paseos of Summerlin and was built by Toll Brothers. The previous owners paid $980K for the home in 2007. I knew the home might be worth viewing.
The buyers had seen the listing for the home before coming to town. They didn't like the pictures and didn't want to take time to see it. They were hungry, tired and had already seen a lot of homes. I pointed out that it was on the side of the street that might offer a view of the Red Rock Mountains. Having a view was on their wish list. They grumpily agreed to go look at the home with the funky photos.
The moment we walked inside, you could feel the excitement. The house looked a lot better than in those photos. When we entered the master and she saw the view, I heard a sigh. She turned to him and said, "This is it! This is my House!"
List price was $363,900. In spite of the photos, there were multiple offers. My buyers had to pay $387K to win the bidding war. I often wonder how much higher they would have needed to go if good photos of the pool, the view and the beautiful flooring had been provided.
It isn't hard to find photos similar to the ones above. It's disappointing to find bad photos for any listing. Investing in professional images is a priority when marketing a home. They help listings sell quicker for a better price. Professional photos and video demonstrate that an agent is serious about their job and selling your home.
A lower priced home may sell quickly in spite of neglecting the photos. In June, just over half of all homes sold in Las Vegas had been on the market 30 days or less. More than a third sold in 15 days or less. Limited inventory may allow sellers and their agents to succeed without good photos in the lower price ranges. It doesn't in the higher price ranges.
Why do high end home owners accept less than professional quality photos? Inman News recently published "Sellers Under-Estimate the Importance of Photography in Marketing Their Home". It's possible that some sellers don't review the photographs. Others may still count on the open house approach.
Tips for Having Your Luxury Home Photographed For the MLS
Never hire an agent who uses a cell phone to photograph your home. This may offend a few people, but it's true. Cell phones can take great photos to post on Facebook, Instagram, etc. You have too much invested in your home to rely on a cell phone camera to market your home.
Look for a photographer who specializes in real estate photos. Photographers can be like Chefs. Some Chefs specialize in grilling, others do incredible deserts. Some photographers do best with landscapes and portraits. Others have the equipment and experience to photograph homes far better than most Realtors. Ask to see photos the photographer has taken of other homes.
Confirm that they use a wide angle lens that allows them to capture the entire room. Andrew Fortune compares a room photographed with an 18 mm lens and one with a 10 mm in "How To Get The Best Photos When Selling Your Home". The 10 mm wins, hands down.
Eric Penrod from "Get Perfect Images" prefers using an 11-16mm zoom lens. He uses the widest 11mm angle for interior shots. The photos he does are excellent. One of our favorite tricks from Eric is when he takes photos of our high rise listings. He first takes a photo of the home's interior with the lights on. Then he takes one with the lights off to capture the view without the reflection from interior lights in the windows. He does a cut and paste of the two versions. You end up with a perfect view of the room with the Strip view visible through the windows. Yes, we pay $50 for each of those shots but it's worth it.
Two different photos were taken to create this photo showing the Strip view through the high rise windows: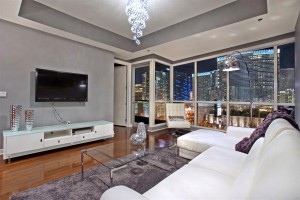 Review the photos once they're uploaded in the MLS. Uploading the photos can be a tedious process. This often leads to the task being delegated to an assistant who may not have seen the home. Mistakes can happen. One of the most common mistakes we've seen is when someone puts the photo in sideways. Yes, that kitchen would look great if the fridge wasn't on its side.
Consider having two photo shoots. This is a "must do" if your home offers spectacular night views. Many of our Las Vegas homes have beautiful Mountain or golf views by day. At night they may offer a stunning Strip view or a pool that looks like a tropical hideaway when the lights are on.
Keep it real. Sometimes photographers can get creative in their quest to make your home look spectacular. Don't let the photographer enhance the photos to the point that they aren't realistic. Overly enhanced photos may disappoint buyers when they see your home in person.
Video for Luxury Home Marketing
Videos of homes are an excellent marketing tool. Having a video of your home allows potential buyers get a sense of the floor plan and how the home flows. They can see how easy it is to move from the kitchen to the dining room or family room.
The only time we don't recommend video is when the home doesn't show well. We'll do photos showing the home's best features. The photos can even show that the home is a fixer or in need of TLC. But video shouldn't be used if your home looks like it could be on the Hoarders TV show.
As our friend Karen Highland points out, only "8% of the members of NAR currently use video". We suspect that will change rapidly as more Realtors experiment with drones and other technology.
We have already found that videos are an excellent marketing tool. The video below is one that I filmed of a high rise listing at Panorama Towers. The out of State buyers bought the condo solely off the photos and video.
Buyers saw the condo the day before Closing. The final walk through was their first time to step into the home. When they saw the condo in person, they felt it was just as beautiful as in the pictures and video.
Coming soon - Drones for Aerial Photography?
The FAA recently ruled that Realtors are not allowed to use drones to photograph homes. We've picked up a SONY Live Action Cam. We haven't bought the drone that can carry it yet. Waiting to see how heavy the FAA pursues Realtors who use drones. In the meantime, we're experimenting with using a unipod that can be extended to get more of an overhead shot. We may not use drones until the FAA makes it more acceptable, but we won't stop using video now that we've proven how effective it is.