Why Your Realtor May Say 'You're FIRED!'
Posted by Debbie Drummond on Friday, November 20, 2015 at 9:41 PM
By Debbie Drummond / November 20, 2015
Comment
The "Do Not" List When Buying & Selling Your Home
The Real Estate profession attracts a variety of personalities. Most who succeed in real estate do so because they care about helping their clients. Having to "fire" a client is not something agents look forward to. In fact, we may go out of our way to avoid firing a difficult client.
Realtors don't get paid until you buy or sell your home. They have no choice but to fire clients who insist on counter-productive tactics. These are some things to avoid if you don't want to hear "You're Fired!"
Realistic Buyers & Sellers Finish First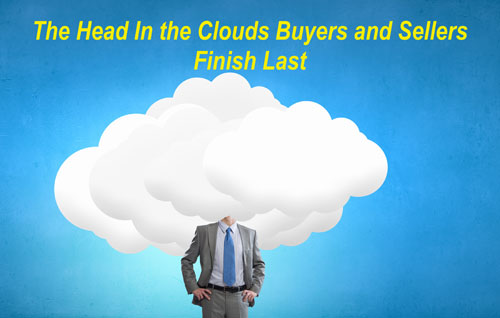 Buying a home can be similar to buying a car. Look at the payment estimator on the website for a luxury car like Lexus or Mercedes. Ask for a vehicle you can buy or lease for $250/month with no money down. You get zero results.
The same is true when buying a home. If you want a home with a pool in the most popular area, you won't find it for the economy price.
An experienced Realtor will help you understand the current market. They'll help you decide how much to offer. When the offer is accepted they will guide you through each step of the home buying process.
If you insist on making a lowball offer, your Realtor may let you try it once or twice. Sellers may counter or simply reject low ball offers. While you're waiting for the seller's response, another buyer may come along and make a better offer. If you continue making lowball offers, smart agents will stop wasting their time on you.
The Price isn't RIGHT! When marketing homes for sale, Realtors invest their time and money. Professional photographs, virtual tours and advertising expenses can add up. The best marketing in the world won't sell a home if the price isn't right. Many Realtors reject over-priced listings rather than wasting their time and money.
If you disagree with the price your Realtor suggests, let them know you disagree but give them a chance to show how they arrived at the price. Remember, even Zillow admits they are not 100% accurate. If your Realtor has comps supporting their price, chances are good your Realtor is right and the online evaluation is off. Remember, the online valuations have not seen your home or the comps.
Time is of the Essence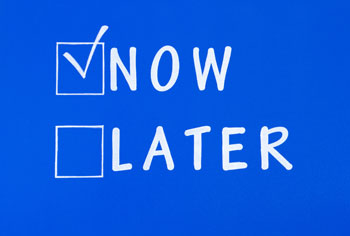 One of the most frustrating clients Realtors encounter is the one who ignores the paperwork. When you're buying a home, not performing in a timely manner can have consequences. Some of the most challenging clients are the ones who procrastinate until the last minute. Missed deadlines can put deals in jeopardy. They may even trigger penalties such as a per diem for closing delays.
Buyers who fail to have inspections performed during the due diligence period may waive their right to do them. Once the due diligence period has passed, contingencies based on inspections are considered removed.
If you're buying a home in a Homeowner's Association, take time to review the HOA documents as soon as you receive them. The HOA documents are an important contingency. If you find them objectionable you must cancel within the specified time frame. In Nevada, buyers have 5 days to review the HOA documents. Find something objectionable? You can cancel within the five day period and get your deposit back. Wait longer and your EMD is at risk.
Loan Documents are necessary. Providing all necessary documents to the lender is another area where delaying can cause problems. Today's underwriters must follow stricter guidelines. Once they review the initial documents, they will usually have another list of items for the buyer to provide. The new documents may lead to requests for more. Buyers who delay getting items to the lender may not get their loan approved in time.
Sellers must co-operate with the time frame. Those who don't allow buyers access for inspections and appraisals can put themselves at risk. HOA documents need to be ordered so the buyer has time to review them. Disclosures need to be completed, signed and provided to the buyers. Delays in these areas can delay closing.
One of the most common problems with sellers is not moving out in time. Most Las Vegas escrows close in 30-45 days. The buyer is entitled to a "Final Walk Thru". In order for the buyer to do their walk thru, you need to move out. Start packing as soon as you accept the offer. It's a good idea to schedule moving out after they've performed inspections and removed contingencies. You must be out before closing so the buyer can do their final walk thru. If necessary, you can put your possessions in storage.
How Much Home Can You Afford?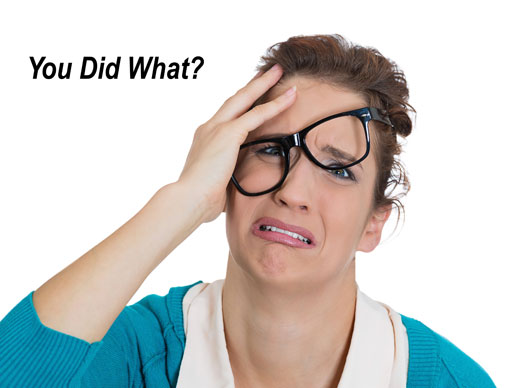 Most Realtors have at least a couple of experiences with unqualified buyers. Newbie agents may be timid about getting buyers pre-approved before showing them homes. Experienced agents may occasionally have a client who has a pre-approval but something gets them dis-approved.
Few things are more frustrating than spending days chauffeuring a buyer all over town only to find out they can't buy a home. It's frustrating for the Realtor who could have used the time for other activities. It's embarrassing and frustrating for the buyer who finds their dream home only to learn they can't buy it. The embarrassment and frustration can easily be avoided by finding out how much house you can afford before going to look at homes.
New agents may be willing to take a chance showing homes to buyers without pre-approvals. This isn't a good idea. There are better ways to get to know the neighborhoods. Try previewing homes for sale, attend broker opens and network with experienced agents. Letting a buyer into the car is a liability for any agent. Realtor safety is one concern. Have an accident with a buyer in the car and insurance can skyrocket. Agents shouldn't risk taking out a buyer who isn't pre-approved.
Many of today's sellers demand that buyers be pre-qualified before they can see their home. This is definitely true in the luxury home market. High end home owners are not only concerned that unqualified buyers will waste their time. It becomes a security concern. Luxury home buyer paying cash? Sellers will want to see a proof of funds or letter from the buyer's financial institution to verify that the buyer can afford the home.
Buyers who will not get a pre-approval or provide a proof of funds will find themselves low on the totem pole with top agents. This is true in any price range. It's more important in the luxury home market. Over the years, I've had many calls from buyers who want to see high end homes. Legitimate buyers understand when asked for a pre-approval or proof of funds. Most would expect the same from buyers viewing their home. A simple letter from a financial advisor can verify your assets without revealing account numbers or your identity.
Federal Fair Housing Laws Must Be Followed
If you suggest that you'd prefer buyers of a certain nationality, religion, etc., a smart agent will not list your home. Aiding a seller who wants to discriminate is one of the easiest ways for a Realtor to jeopardize their license. Not to mention they can get stuck with huge fines. You can also be liable if you are found guilty of discrimination.
Most sellers are more concerned about getting the best price for their home than trying to pick and choose the buyer. They focus on the buyer's financial qualifications instead of color or religion. Experienced Realtors inform sellers that they follow Federal Fair Housing Laws and walk away from sellers who insist that their home should only be shown to "x" buyers.
Buyers who want to be in a neighborhood that's predominantly a particular race are another form of discrimination. Fair housing laws prevent Realtors from steering buyers to or from specific neighborhoods. This means Realtors cannot tell you that a neighborhood is or isn't "safe".
Realtors can suggest you consult with the local Police Department. In Las Vegas, the official Metro Police Department website has a crime mapping tool. Besides researching online, it's always a good idea for buyers to drive by properties that interest them at various hours. Even in the best area, you can find that neighbor who likes to have parties until 5:00 a.m. These are little details that even the best Realtor won't know.
How to Succeed When Buying and Selling Your Home
Our Realtor friend, Bill Gassett wrote a great article "10 Things Buyers Do that Realtor Hate". When I read the article, I had to smile because he captured things that Realtors find irritating. The reason the 10 things are so annoying is they are sure fire ways to fail.
If you insist on sabotaging the Realtor's efforts, your agent will not only be annoyed but you won't succeed in buying or selling your home as easily as you could have. Realtors deal with home buyers and sellers everyday. If your Realtor is getting annoyed, your actions may be like shooting yourself in the foot.