Sell Your Home in 30 Days or Less
Posted by Debbie Drummond on Thursday, March 6, 2014 at 5:49 AM
By Debbie Drummond / March 6, 2014
Comment
We've all seen the ads in the newspaper, on TV and even on Realtors cars about selling your home in 30 days. Many will offer to buy it themselves, pay your closing costs or discount their commissions if your home isn't sold in 30 days or less. We stopped seeing those advertisements when the market was declining. Now that inventory is low and prices are rising, we're seeing them again.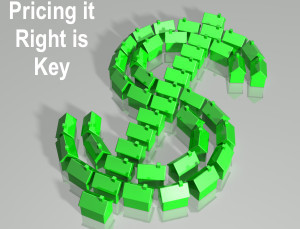 Selling your home in 30 days or less is a challenge but it isn't rocket science. In January of this year, almost half the homes sold through the Greater Las Vegas MLS were on the market 30 days or less.
Here are some steps to get your home sold in 30 days.
Price it Right. A good Realtor can give you the latest comps for homes that have sold in your neighborhood. They will look at the ones that are similar in size, condition, age and upgrades.
Once you've identified the closest comps to your home take a closer look at them. Did the comparable home back up to a main street? Does yours? Did the home have upgrades like granite counters and wood floors? Did the home have curb appeal? Make a list. Give your home points for things the comparable property didn't offer. Take away points for features your home doesn't have. This will give you and your Realtor an understanding of what buyers will be willing to pay for your home.
It usually isn't a good idea to price much higher than the most recent sales. Pricing it too high will leave some interested buyers waiting to see if the price gets reduced. The longer your home sits on the market, the less you are likely to get for it.
Stage your home. Studies have shown that homes sell quicker and for higher prices staged. RESA (Real Estate Staging Association) conducted a study in 2012. They found that staging a home before listing it resulted in the home selling 87% faster. Their published report contains results of their study along with staging tips. The National Association of Realtors Survey has shown that staged homes sell for higher prices. Whether you can hire a pro to stage your home or you do it yourself, you will not regret staging.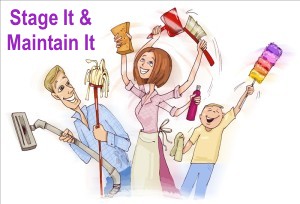 Keep it clean. Getting your home clean to start with is part of the staging process. If you live in your home, you need to maintain the home so that it looks just like it did in the photos the agent took after the staging was complete. One of the biggest disappointments is taking a buyer who loved the photos into a home with dirty carpets and junk all over it. The best staging in the world won't get your home sold if you don't maintain it.
Insist on professional quality photos. If a picture is worth a thousand words, it can be worth thousands of dollars. Buyers are looking at listings on the internet to decide which ones they should go see in person. When interviewing Realtors, make sure they provide professional quality photos for the MLS. Today's cell phones take great photos but they don't compare to what a pro with a high def camera can do. If your home doesn't have photos, buyers will assume there's something wrong with it. Many of today's buyers refuse to view a home that doesn't have photos.
Don't be the elephant in the room. If you're around, buyers won't be able to relax and discuss what they might or might do with the rooms. Worse, sellers can give away intel that lets buyers know how soon they need to move. If buyers get a sense of urgency, they may offer less. If they get a sense that you're not motivated, they may not write the offer. Allow showings as often as possible and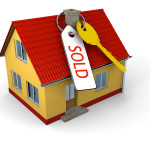 disappear.
Sell Your Home in 30 Days Or Less
The Las Vegas housing market is showing signs of recovery. We are confident that following these tips will help you sell your home quick for the best possible price. We've even seen luxury homes that sold in a few days.