Selling an Older Home? Budget-Friendly Ways to Help It Compete Well With Newer Homes
Posted by Debbie Drummond on Monday, May 8, 2017 at 11:20 PM
By Debbie Drummond / May 8, 2017
Comment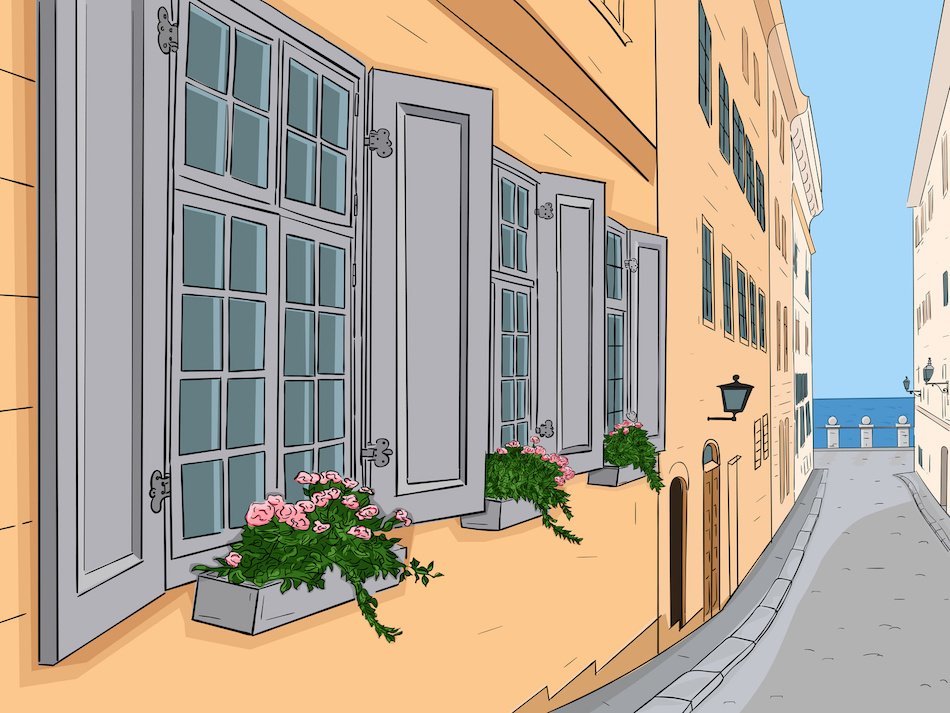 For those who own and enjoy living in an older home, it can be disappointing to discover that many buyers, especially younger ones, often shy away from these stately beauties. Even when an older home offers features that are hard to find in newer construction, such as large pantries, plenty of storage space and large rooms with high ceilings, it can still lose out to newer homes that offer more open floor plans or more light. Owners of older homes who want to help their homes compete more effectively with newer construction homes can use the following tips to help level the playing field and score the sale!
Conduct a Pre-Inspection to Find Lurking Issues
Buyers who love the thought of living in an older home but hesitate to purchase one due to concerns about maintenance costs may be persuaded to change their minds if the sellers are willing to add something extra to the deal. One effective tool that sellers can use to help convince buyers that an older home is sound is to have it pre-inspected. If the pre-inspection report finds the home has a repair or condition issue, sellers can include documentation to show what they did to resolve the issue.
This type of home pre-inspection will typically cost sellers a few hundred dollars, depending on the size and design of the home. To get an exact cost, sellers can ask their real estate professional for local home inspection prices and referrals to a reputable home inspector in their area. Once the inspection has been completed and any necessary repairs attended to, the sellers may want to ask their listing agent to use the pre-inspection notice and resulting documentation as part of their marketing to help encourage buyer interest.
Gift Buyers with a Home-Warranty Plan
Another relatively low-cost way for an older home seller to help encourage interested buyers is to offer a home warranty plan as a buyer incentive. Most home warranty plans cover:
Systems in the home, including electrical, HVAC, and plumbing
Large appliances, such as the refrigerator, hot water tank, and laundry appliances
Additional coverage options for hot tubs, pool equipment, well pumps, and other features
Alternative seller coverage while the home is under contract
Home warranty premiums and levels of coverage vary by company. Sellers who are interested in purchasing a home warranty plan as part of their marketing strategy should discuss their plans with their listing agent. Their agent will be able to help them find a reputable warranty company and choose the best policy for their situation.
Consider Repainting the Interior
A common reason buyers give when deciding not to buy an older home is because they felt the home's interior was dark or dreary, when compared with newer homes that have a more open floor plan or larger windows. A cost-effective way for sellers to remedy this problem is to consider repainting the interior of the home in a lighter color. By using the same color throughout the home for the walls and adding an even lighter shade for woodwork and trim, the home will have more continuity, making it seem lighter and more attractive to today's active buyers.
Maximize Lighting and Minimize Window Treatment
Sellers may also want to make changes in the lighting to make the interior of the home feel lighter and more inviting. To this, sellers can start by replacing existing light bulbs with newer, brighter ones that offer a natural light. Adding additional lamps and situating mirrors to maximize the light sources in the home can also be effective in brightening up the interior of an older home.
If the home has heavy draperies or dark window treatments, replacing them with sheer panels or allowing some windows to go bare is another excellent way to bring more light into the home.
For more ideas on making an older home compete more effectively with newer homes in the local real estate market, sellers should consider asking their listing agent to show them an older home in the area that is attracting plenty of buyer attention or has recently gone under contract. Viewing it may provide additional ideas that sellers can use to make their home more saleable. The listing agent can also help sellers identify problems by touring the home and pointing out areas that need additional lighting or some other improvement to help attract and retain buyer interest.