Selling Vacant Land? Proactive Tips to Avoid Problems & Increase Profits
Posted by Debbie Drummond on Tuesday, October 4, 2016 at 4:27 PM
By Debbie Drummond / October 4, 2016
Comment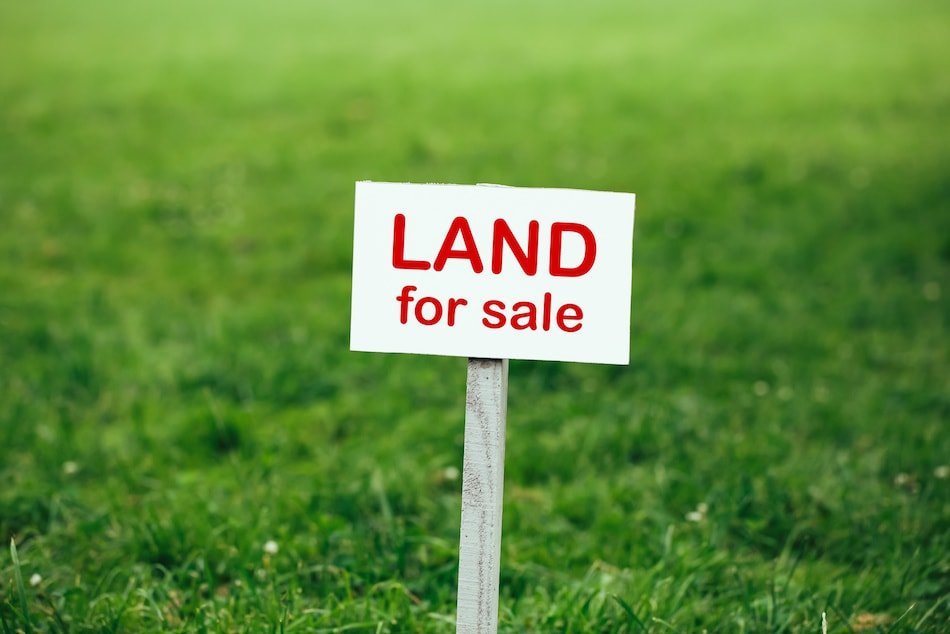 Vacant land, sometimes called raw or undeveloped land, can be a great investment, but as any vacant land owner can attest - it can be more difficult to sell than a standard residential home or other type of existing structure.
Because it is undeveloped, with few or any improvements of any type, buyers can have difficulty envisioning the potential value of the property, especially when there is a plentiful supply of existing homes or businesses competing against it in the local real estate market.
If you own a parcel of undeveloped land that you would like to sell, the following tips can help you market it more efficiently, avoid potential problems and make the sale as profitable as possible.
Determine Your Potential Market
The first step in selling vacant land is to determine its most likely usage and begin to develop a plan to attract buyers who are in the market for this type of property. For instance, vacant land that is near the edges of a growing community may be perfect for development as a housing subdivision, while vacant land that is located at the end of a long country lane may be more suitable for buyers looking for recreational or hunting properties.
If your parcel of vacant land is a large one, it can be helpful to explore it via an online aerial mapping system, usually available through your local county assessor's website, soil and water district or through your real estate professional. This type of mapping will allow you to:
more easily view (and print) an image of the property as a whole and see how it lays in relation to other properties in the area
conveniently explore the topography for features that could be potential marketing points and gain a better understanding of how different parts of the parcel should be marketed for maximum effect
determine how to most efficiently break up large acreage up into smaller parcels without endangering viable access
visualize future development, such as how a subdivision might be laid out or where the best locations might be for utility easements, access roads and fencing
Have the Property Surveyed
If the property is a large one that you will be parceling off, make sure that you have it professionally surveyed before putting it on the market.
This will give you definite acreage amounts, information about easements and setbacks and an accurate title description to make the sales transaction faster and easier. Even if your property is a single building lot, investing in an up-to-date survey is a good way to ensure that you are presenting accurate information to your prospective buyers.
Check for Covenants and Restrictions
There is definitely a lot of legwork involved in selling vacant or undeveloped land, but it can be the difference maker when it comes to how much the property sells for!
Before listing your property for sale you will need to check for any existing covenants and deed restrictions that may affect your property and properly disclose that information to prospective buyers. If there are no existing covenants and restrictions that will apply to the property, you may possibly wish to add some that will serve to protect the value of the property through coming generations.
Some examples include adding deed restrictions that prevent owners from keeping certain types of livestock or using the land for businesses that generate noise, emissions or waste products that might affect the value of adjoining properties in the area.
Learn About Zoning
If your vacant land is a small lot within the bounds of your community, determining your potential buyer pool will likely be dictated by current zoning laws in the area. For instance, lots zoned residential might best appeal to private buyers wanting to build a custom home, housing contractors looking for a location to build a spec home or a neighboring lot owner looking for extra space.
When planning to sell vacant land, take time to discuss your property with your local zoning office. This will help you fully understand how any current zoning laws affect your property, as well as provide you with information about any upcoming changes in zoning laws that could positively or negatively affect the marketability of your particular parcel.
Prepare the Property for Market
Vacant property that has become overgrown with brush or strewn with litter can make getting top dollar for it unlikely or even impossible. Before putting your property on the market, determine what you can do to make it more appealing. This might include:
having the brush cleared or tall vegetation mowed
cleaning up downed timber or brush piles
having litter removed
filling in badly eroded areas that might hinder marketing efforts
Price and Market the Property Aggressively
The most important way to avoid problems and increase your profit potential when selling vacant land is to hire a real estate professional who is experienced in marketing the type of land you are selling. As with selling a home, a crucial step in selling vacant land is to price it right. A Realtor who is experienced with vacant land sales will be able to help you arrive at the right price. In addition to helping you get the best possible price, they can help you avoid mistakes that could be costly to correct.
Interview agents with a recent history of similar land sales in your area, ask them to tour the property with you and listen carefully to their proposed marketing plan for the property before making your selection.
Selling a piece of land can be a bit different from selling a home. It is typically a good idea to take your time and do your research so you can make sure to get the most out of your property.
#hw