Selling Your Las Vegas Home in 2014
Posted by Debbie Drummond on Friday, January 17, 2014 at 10:44 PM
By Debbie Drummond / January 17, 2014
Comment
Selling Your Las Vegas Home in 2014 is going to be a bit easier than it would have a few years ago. Las Vegas home values appreciated in 2013. This was partially due to low inventory, pent-up demand and a decline in the number of foreclosures. This means your home is worth more now than it would have been had you sold earlier.
As prices rebound, we do anticipate more homes coming on the market. Investors who bought at the bottom of the market will begin taking profits. Homeowners who have been waiting for the day when they can break even are also beginning to list. It may still be a seller's market, but you will find a little more competition than last year.
If you're contemplating Selling Your Las Vegas Home in 2014 we suggest starting with these steps: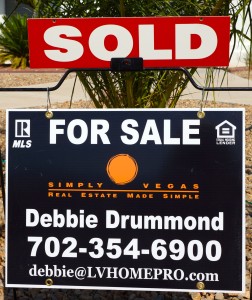 Get a realistic look at what your home is worth. Yes, you can find sites that will give you a computerized value. It's important to look at those sites because your potential buyers will probably check them. Don't take them as gospel. Most of the computerized valuations use a combination of what nearby homes have sold for and an "algorithm" of some sort. The computerized values don't allow for differences in upgrades. They will value a condo with a Strip view the same as one that looks at a parking garage. Hate to sound like I'm giving a shameless plug, but you will get a far more accurate idea of what your home is worth by consulting with an experienced Realtor who knows your specific neighborhood and type of home. Once you have a reliable opinion of what your home might sell for, then you can move on to pricing.
Price it right. It may be tempting to price your home high with the idea that buyers can make an offer or that you have time to wait. It doesn't work that way. Buyers don't like to waste their time. Pricing high will mean that many qualified buyers who might have loved your home won't see it because it doesn't show up in the price bracket they're searching.
Homes that are over-priced stay on the market longer. The longer your home sits on the market, the more a buyer is going to wonder "what's wrong with it?" After you lower your price, the buyer who makes an offer may offer less because they know how long it's been on the market. For more on this issue, read "Why setting the price too high doesn't work" by Xavier de Buck.
Make it as easy to show your home as possible. In a market like Las Vegas, it is not unusual to have a buyer show up in town without notice. If you need 24 hours notice to show your home, my cash buyer who flew into town unexpectedly for one day won't see it. We know you live in your home but restricting the hours when it can be shown creates an impression that you aren't serious about selling.
Get ready to move aka "Declutter". In today's market, homes can sell quickly. In December 2013, 51% of the Las Vegas homes that sold were listed for 30 days or less. As long as you're going to move anyway, let's go ahead and pack up the things you aren't currently using. Pack clothes that are out of season so that your closets look less cluttered. Pack up things in the kitchen that you don't use. Pack as many things as possible and put them in storage. DO NOT pack them up in boxes and leave them stacked in corners around the house. Packing non-essentials will give you a head start when you move and it will help declutter your home for showings.
Start with the smell test. One of the most difficult homes to sell is one that wreaks of cigarette smoke. And it's one of the hardest issues to address with sellers who feel everyone's getting on their case with all the smoking bans we have today. Unfortunately, I have shown too many homes to buyers who walked in only to turn around and walk out once they smelled heavy cigarette smoke. There are companies who work to rid homes of nasty odors. If you can't get rid of the odor, chances are the buyers are going to discount the offer they make on your home.
Next to cigarette smoke is pet odor. This is especially bad if the home has carpet and pets have had accidents. At the very least, the carpet needs to be professionally cleaned. At worst, it may need to be replaced and the home aired out. Especially in today's market, we find a lot of buyers have allergies. Pet odors and cigarette smoke will send them away from the most perfect home.
If your home has unpleasant odors, don't try to mask them with candles and/or sprays. Hire the professionals who can get rid of the odors. It will help you get a better price for your home. For more info, read "Uncover the Funky Smell in Your Home" by Lynn Pineda.
Stage it. Home staging companies have become more common. I know how to sell your home, but I am not an interior designer. A professional stager can help you arrange the things you have, put away things that detract and will have accessories to complement what you have. A stager can make your home look its best and help us get more money for your home.
While staging your home, don't forget that first impressions count. Drive up to your home and see if it has curb appeal. Does the landscaping need a little help after some cold Winter nights? Remove any dead plants and replace them with new ones. Trim shrubs and trees, especially the ones that might hang over walk ways. Continue this process in the backyard. If that patio furniture is old and worn, maybe it's time to get rid of it. Replacing can wait until you're in the new home though.
Keep it Tidy. Sellers will often comment, "we have to live here". Well, do you want to live there forever? Imagine if you go look at a home that hasn't been swept or vacuumed, has dirty dishes in the sink and towels on the bathroom floor. What would you think? Would you offer list price or would you wonder if they neglected basic maintenance the way they neglected cleaning? If you can get into the routine of putting dirty dishes in the dishwasher, dirty clothes in the clothes hamper and making the bed in the morning, your home will be much easier to show on short notice.
Don't be Present for Showings. This is one of the biggest mistakes a seller can make. Buyers need to view your home without worrying that they'll insult you when they discuss how they would decorate or remodel. They need to be able to picture their furniture and their family in the home. It's easier for them to do that if you aren't there. And sellers who are present may unwittingly give away info that undermines them when it's time to negotiate. If you are present when the home is shown, the buyers may ask why you're moving. You do not want them to know you have a new job in another city and need to be there next month.
Skip the Open House. According to NAR Statistics, less than 1% of homes are sold through an open house. The open house is good for your agent. They will likely meet buyers who are in the beginning stage of looking for a home. They'll also meet your neighbors who might be ready to list soon. The agent may get a new client or two out of the open house. Unfortunately, in today's world, an open house has security risks.
There is one scenario where we like to use an open house. This is for a home that shows well, is in a good location and the seller is pricing it aggressively. We put the home in the MLS and allow no showings for a week. We announce that it can be viewed at open houses on two consecutive days a week later. We also inform that all offers will be reviewed on the third day. If the home has the charm factor and the price is right, this strategy can result in multiple offers which can bid the price up.
For another expert opinion on having an open house read "Who Benefits from a Real Estate Open House" by Bill Gassett.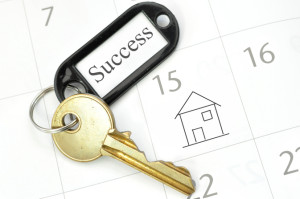 Lots of High Quality Photos. Listings that only have zero or only one or two photos is one of my pet peeves. The Greater Las Vegas Association of Realtors MLS allows agents to use up to 35 photos. Today's buyer doesn't want to waste their time sorting through homes that don't provide photos. You may say, "Well, they can come see it in person". It doesn't work that way. They figure the home must be a disappointment or you would have photos.
When hiring your Realtor, make sure they are going to provide multiple photos. If it's a one bedroom condo, they might have trouble getting the full 35 but they can take some photos of the community to create an impression. Make sure the agent either owns a good camera that can take high resolution photos or that they will hire a professional.
Only Use Electronic Lockboxes. Over the past few years, we've seen many homes that were listed with a combo lockbox, especially on vacant foreclosed homes. When your agent puts a combo lockbox on your home, there is no way to track who opens the lockbox. If they use an electronic lockbox that requires a Supra key to open, they will know how many times the key is accessed and who opened it. If there are any problems, they will be able to call the last agent who was in the home.
On top of not providing any sort of history for who is showing your home, combo lockboxes are fairly easy to break into. One of our investors insisted on putting a combo lockbox on a condo for workers who were doing the remodel. Someone broke the combo lockbox, entered the condo, took the new light fixtures that hadn't been installed along with equipment the workers had left and a few other things. Insist that your Realtor only use an electronic lockbox.
Please comment below and let us know if you find this info useful or if you would like to add to these tips.