Selling Your Las Vegas Home in The Winter
Posted by Debbie Drummond on Thursday, December 19, 2013 at 10:31 AM
By Debbie Drummond / December 19, 2013
Comment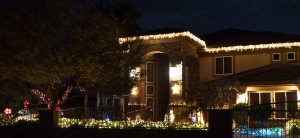 Selling your Las Vegas home during the Winter can work to your advantage. Many homeowners have heard the old story that Spring is the best time to list your home. That isn't necessarily so in Las Vegas. You may find that your home has less competition because some owners will wait until the Spring to list.
Las Vegas isn't your typical town. We have a large population of retirees and folks who own second homes in Las Vegas. These home buyers are likely to purchase their homes during the Winter months. They may be in town shopping between Christmas & New Years, attending the big CES Convention in January, or maybe escaping the harsh New England Winter in February. They don't need to wait until school's out to move. They're qualified buyers and they're ready to buy now.
If you plan to list your home during the Winter, one of the first things we need to consider is curb appeal. Did the recent cold spell destroy some of the lawn or plants? When buyers drive up to your home will they be looking at a home that says, "my owners take great care of me?" Or will it look like you've been too busy to notice the plants that didn't make it? Have the cold nights caused any obvious leaks in the irrigation system? Before listing your home, have any damaged plants removed.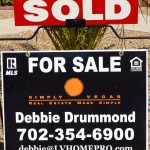 Curb appeal doesn't stop with the front of the home. During the Winter months, you may not be using the back yard as often as warmer times. Make sure the patio furniture still looks good. No, you're not selling furniture, but having things that look worn out creates an impression that's less than favorable. Make sure the wind hasn't blown over the chairs and umbrellas. If you have patio furniture that is easily blown over by the Winter winds, you might want to consider storing it at this time of year.
Have pets? Don't let your routines for picking up after the pets in the backyard slack off in the Winter. No buyer wants to go into a backyard to find that the owners haven't been picking up after their dog.
Outdoor lighting is especially important when selling your home in the winter. We're getting dark early, especially in neighborhoods that border the Mountains on the West side of town. Make sure you have proper lighting along the steps and walkways in the front of your home. Last thing you want is a potential buyer coming over and tripping because they can't see the steps at 6 pm.
As we enter the New Year, the sunsets will be later and we shouldn't have as many days with cold weather that will harm your landscaping. We'll have major conventions and some of the heaviest months of the year for vacation home buyers. If you're considering listing your home, we'll be happy to do a thorough evaluation of what your home is worth in the current market and how we can market your home to get the best possible price.
If you're considering listing your luxury condo for sale in one of our Las Vegas high rise buildings, the Winter months are some of the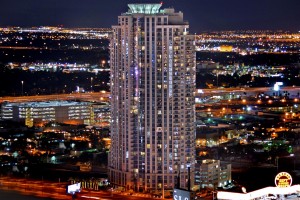 best times to sell your high rise condo. January through May are the months when vacation home buyers and conventions are in town. With a high rise, we don't even have to worry about the curb appeal since the HOA takes care of it.
Selling Your Las Vegas Home During the Winter tips are provided by Debbie Drummond, a full time, successful Realtor with over 10 years experience in the Las Vegas market. The Drummond/Petit Team will be happy to give you a free, up to date evaluation of your Las Vegas home's current property value. For more info, call (702)354-6900 or email [email protected].