Should I Pay Cash For My Home?
Posted by Debbie Drummond on Thursday, April 10, 2014 at 11:59 PM
By Debbie Drummond / April 10, 2014
2 Comments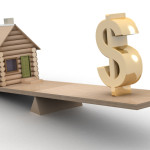 The number of homes purchased with cash in Las Vegas reached 60% at the peak of the investor frenzy. This is trending down in 2014. January and February had 47% cash purchases. In March, 43% of the homes sold were cash deals.
Why Should You Pay Cash For your Home?
No Financing Available - There are some types of property which can't be financed. Many of our condominiums do not have financing available. Banks shy away from complexes if there is litigation. That rules out many condominium properties where the HOA has sued the developer. Lenders dislike having more than 50% of the properties occupied by tenants. This makes financing impossible in a lot of our condo complexes.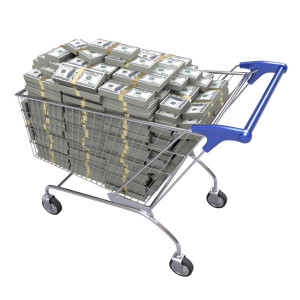 Financing dried up in the high rise market in 2008 when banks realized it might be over built. We are seeing some buildings where it is now available. Financing is still unavailable in high rise buildings with litigation and condo hotels.
Buyers using FHA loans are especially limited when buying a condo. Few complexes have maintained their FHA approval rating. Mortgage Expert Tim Lucas recently announced "FHA May Allow One Off 'Spot' Approvals Again". FHA financing for condos may become available in the future. It would be a huge boost to the Las Vegas condo market.
Price - If you're in a position to buy with cash you may be able to negotiate a better price. Sellers prefer cash buyers because they don't have to worry that a buyer's financing may fall through at the last minute.
No Appraisal Needed - Cash buyers don't need an appraisal contingency. This is a big advantage in an improving market where appraisals have not kept up with property values.
Quick Closes - Cash buyers can close quick. This part has been especially useful in negotiating price on a cash deal. Sellers with a high monthly HOA or mortgage payment may find a buyer who can close quick appealing.
No Monthly Mortgage Payment - Paying cash means no monthly mortgage payment. You own the home, not the bank, the credit union or the investor who bought the mortgage.
For many, especially retirees who may be living on a limited income, this security is the priority. This can be a great idea if you also have enough cash reserves to cover emergencies.
Why Should You Finance Your Home?
Most buyers do need a mortgage. If you do have the funds available to buy with cash, there may be advantages to obtaining a mortgage.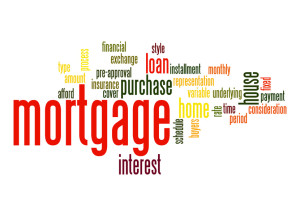 Low Interest Rates - Today's interest rates are still at a historical low. You can borrow money much cheaper than you're likely to be able to borrow in the future. Is there an investment that will earn you a higher return on your cash than the interest you would pay on a mortgage?
Cash Reserves - If you pay cash, will you have enough reserves to cover your living expenses in case of an emergency? It's always better to have a little cash on hand. If the home's price would wipe out your savings, you should consider a mortgage. This is especially true for the elderly. While they may qualify for a mortgage at low rates today, rates may not be favorable tomorrow.
Tax Advantages - This is a matter to discuss with your tax preparer or estate planner. The mortgage interest for your primary home may be used as a deduction on Federal taxes. Tax savings may favor using a mortgage rather than paying cash.
Jumbo Loans - Luxury homes are often sold to cash buyers. Today's low interest rates make jumbo loans appealing to the affluent. For more detail on jumbo loans, read Inlanta Mortgage "Could a Jumbo Mortgage be a Wise Move for High Net Worth Individuals?"
Should I Pay Cash for My Home?
This is a question that has a different answer based on your personal situation and the home you are buying. Discuss the pros and cons with your financial advisers as well as a lender. Today's low interest rates may give you a lower monthly payment than you expect and may allow you to buy the home of your dreams.