Should You Buy Your Retirement Home Before You Retire?
Posted by Debbie Drummond on Friday, April 4, 2014 at 8:14 AM
By Debbie Drummond / April 4, 2014
Comment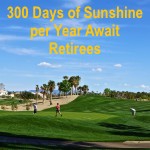 Today's home prices have many soon to be retirees looking at buying retirement homes while prices are low. Some buyers turn the home into a rental property while they're waiting to retire. Others use it as a second home until they make the move. Depending on your specific situation, this may or may not be a good idea.
Start with your accountant and/or estate planner. They will be able to point out tax consequences that may result from buying your home in another State. They may suggest whether you should pay cash or secure a mortgage on the retirement home. Buyers approaching retirement age often prefer paying cash. Not having a monthly mortgage payment is great. However, today's interest rates are still attractive. The mortgage interest deduction may be useful.
How much home you can afford and how you pay for it should be discussed with a trusted advisor.
Where should you buy? Low taxes and warm, sunny days make Las Vegas a popular retirement destination. Talk with your accountant about how much taxable income you expect to have after you retire. Will you be making enough income to owe taxes? If so, you may want to explore NV and a few other "tax friendly" States.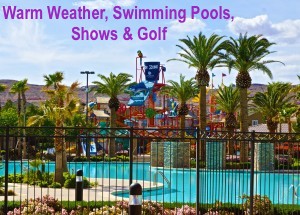 Consider the climate and lifestyle. Most retirees are happy to escape cold climates. Are you ready to escape by going to Las Vegas' dry heat or do you prefer the humid air of Florida or Texas? Do you prefer a small town atmosphere or a City with lots of entertainment?
Spend as much time exploring your new hometown as possible before you buy. Try spending a little time there during the hottest and coldest month of the year.
Research websites that offer crime-mapping tools so you can check out the area. In Las Vegas, the Metro Police offer this crime-mapping tool.
Healthcare - Explore the number and quality of hospitals in your new town. New apps like Zoc Doc can help you find specialists who accept your health insurance. Vets will want to explore VA Hospitals. In Las Vegas, we have a new VA Hospital located within minutes of Sun City Aliante. A common concern for baby boomers is Alzheimer's. The Cleveland Clinic - Lou Ruvo Center for Brain Health is devoted to Alzheimer's, ALS, MS and brain disease.
Should You Buy Your Retirement Home Before You Retire?
If buying your retirement home early is an option, next decision will be what to do with it before you live in it. Renting the home is an option that will help offset expenses. If you decide to rent, find a qualified property manager with excellent references. A good property manager will screen tenants and verify that they have a good rental history.
If you choose not to rent the home, hiring a property management service may still be a good idea. This is especially true if you live more than a 6-8 hour drive away. In a dry climate like Las Vegas, it's best to have someone go in to run water, flush toilets, etc., at least once a month. You'll want to have a good landscaping and pool service company to keep things in good shape. A reputable property management professional will oversee the necessities when you aren't in town.
Smart home technology is making it much easier to keep an eye on your home while away. Control the temperature, turn on lights and receive security alerts on your phone. Turning the lights on and keeping the landscaping in good shape will make your home look occupied when you're on the other Coast.
Bottomline - Most experts predict home values will continue to appreciate over coming years. A recent Forbes Magazine article picks Las Vegas as one of the top places to invest in 2014. They forecast 58% growth over the next three years. The buyer who can afford to pick up their dream home at $500K will be saving $290K if prices appreciate as Forbes predicts. That would cover property taxes, monthly HOA fees, insurance and miscellaneous expenses.
There is no guarantee. The most conservative estimate we've heard for appreciation is a modest 3-4% per year. If prices only appreciate 3-4% per year, that same home would be worth $545K to $560K in three years. That's more of a break-even situation. It would still offset annual property taxes and most expenses of owning the home.
The best reason to buy early is when you've found a home that fits your budget, lifestyle and makes you want to move right in.