Stick vs Masonry Home: Which One is Best for You?
Posted by Debbie Drummond on Monday, September 9, 2019 at 11:05 AM
By Debbie Drummond / September 9, 2019
Comment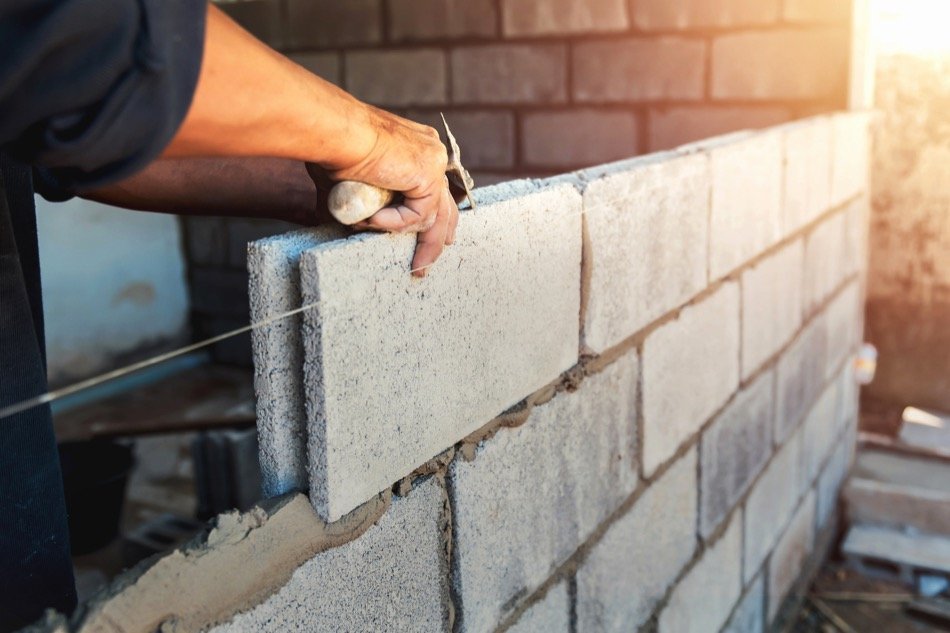 When the time comes to select a home to buy, especially for those on a home buying budget, many buyers look for what is available in their area, rather than looking for a home made from a specific type of material. However, in markets where many homes are available, buyers may have their choice of stick or masonry homes. Before a decision can be made, homeowners must consider the pros and cons of each type of house.
Stick Home, Pros and Cons
"Stick" is the word that people use to describe homes made of wood. Stick homes are common in all areas of the country, as wood is a relatively inexpensive and easy-to-use material. There are many pros and cons of stick homes.
Pros:
Budget-friendly. Stick homes are often preferred by people who have a limited budget.
Customizable. Wood siding needs to be repainted approximately every five years, which means that the home can change color periodically.
Eco-friendly. Wood is the only renewable resource from which most homes are made, so they're naturally good for the environment.
Cons:
Easily damaged. Wood must be protected from water and pests, or it could become rotten in a relatively short period.
Expensive maintenance. Most homeowners with wood siding must spend thousands of dollars painting their home as the paint begins to deteriorate.
Difficult for homeowners to paint. Most homeowners must hire a contractor to paint their home, as painting a home's exterior can be a big job.
Wood homes that are well-maintained can be very attractive to home buyers and can also have excellent curb appeal. This type of home has been popular for decades.
Masonry Home, Pros and Cons
Masonry homes can be made from either brick or stone. Non-veneer masonry homes are somewhat rare now, as building codes have changed and masonry has become prohibitively expensive. However, there are many pre-existing homes that are made from true brick and even some homes made from real stone.
Pros:
Low-maintenance. Unlike homes made of wood, masonry rarely requires maintenance.
Fire-resistant. Bricks and stone are very fire-resistant, which makes them an excellent material to be used in areas at risk for wildfires.
Classic appearance. Many homeowners appreciate the classic elegance of brick.
Cons:
Unchanging appearance. Brick homes never change their appearance, as brick and masonry should not be painted.
Tuck-pointing needed. Occasionally, brick needs tuck-pointing, which can be a costly and time-consuming process.
Expense. Homes made of masonry are often more expensive than homes made of other materials like vinyl or wood siding.
Home buyers who are considering purchasing a brick home should first find out whether the brick or masonry is true brick. Veneer is very popular and from the front is often indistinguishable from traditional brick.
Brick and stone veneer require the same type of maintenance as standard brick and stone. However, the value of the material may be different. Home buyers should ensure that they know what they're buying before they buy it.
Choosing a House
Buyers who prioritize the ability to change colors every few years may be happiest in a home made of wood. Buyers who seek a home that requires minimal maintenance and who do not want to repaint their home every five to seven years may be happier in a brick home.
Work with Your Real Estate Agent
There are many factors to consider when trying to buy a new Lake Las Vegas home in Henderson. The material the home is made from is only one thing to think about. The condition of the home, location, relative value, area surrounding the home and other factors all come into play for people trying to purchase a property. Working with a real estate agent can help. If you're a home buyer who would like to purchase a home soon, work with a reputable real estate agent in your area.