Summerlin Luxury Properties For Sale
Posted by Debbie Drummond on Tuesday, February 4, 2014 at 6:48 AM
By Debbie Drummond / February 4, 2014
Comment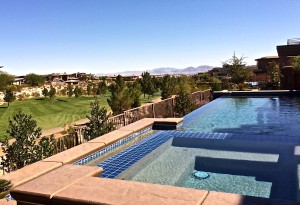 There is a bit of a rivalry between Summerlin Luxury Homes for Sale and the luxury home communities in Henderson and elsewhere in Las Vegas. Based on the number of $1 Million plus homes sold over the past year, Summerlin seems to be winning the contest.
For homes that SOLD between $1M and $1.5M, Summerlin had 59 closings. Henderson trailed with 38 in this price bracket. The rest of Las Vegas came in with 32, including 4 in Queensridge.
Summerlin also had the highest number of homes that sold for more than $1.5M with 46, followed by 26 in rival Henderson, 37 in the rest of Las Vegas. Queensridge, which is technically not part of Summerlin accounted for 7 of the "Las Vegas" closings.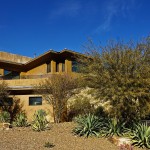 While Queensridge isn't part of Summerlin, the location is just across the Street and it's right in the heart of the shopping that folks in Summerlin enjoy. Considering that Queensridge had three homes that sold for $4M, $6.3M and $6.4M, it should still rank on anyone's short list of most desirable neighborhoods in Las Vegas.
Summerlin Luxury Homes for Sale
Summerlin has several luxury home communities that are fully developed and some that are still being built. Considering that Summerlin is one of our most popular communities, one could argue that having any Summerlin address is prestigious and qualifies as the luxe life. For those who are looking for a truly luxurious home in a guard-gated setting that is truly exclusive, we suggest you consider the following Top Seven Summerlin Neighborhoods.
This contemporary enclave has established itself, not only as the most exclusive neighborhood in Summerlin, but is included on anyone's list of the top communities in Las Vegas and Henderson. This community is bordered by Bear's Best golf course on the East side with the Spring Mountains on the West side. There are several villages within the two guard-gates that allow entrance to the Ridges.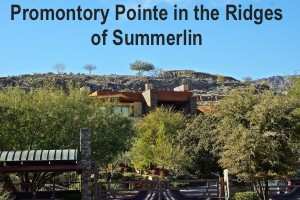 The entry level homes include Topaz Ridge, an all single story section that borders the golf course with highly upgraded production homes that were built by William Lyons Homes between 2002 and 2005. Another production community, Boulder Ridge, was started by Christopher homes in 2006 with contemporary, semi-custom homes.
More recently, William Lyons has started construction of model homes that will open in March in the Sterling Ridge section. These are semi-custom homes that have adapted many of the contemporary finishes seen in the custom homes in the Ridges.
True luxury awaits in the custom home communities. These include the newest, Azure Ridge where construction continues on many of the home sites. Next is Falcon Ridge, Red Hawk and Arrowhead. The sections of the Ridges that offer the highest elevations are found in Rim Rock and Promontory Ridge. Those enclaves border the mountains at the highest points. Inside Promontory Ridge, one finds Promontory Pointe where homes offer the highest elevations and some of the best views in all of the Valley.
Owners in the Ridges enjoy a beautiful setting that feels removed from the busy Strip but it's only a 15-20 minute drive on the 215 Beltway. The new regional mall in Summerlin is only 5 minutes away, along with Red Rock Station Casino, shopping, restaurants and all the amenities Summerlin offers. In addition, the monthly HOA fees include use of the private, Club Ridges. This is an exceptional facility that offers a full gym, locker rooms, pools and a tennis club that was voted "Best in Las Vegas".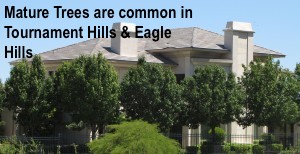 This community of all custom homes is the "grand dame" of the guard-gated, golf course communities in Summerlin. There are just under 130 homes in this community that's positioned on the private TPC Summerlin golf course. The location is convenient to the Summerlin Parkway and the private Meadows School which is within walking distance from the main entry gates.
Homes that sold in Tournament Hills over the past year closed between $875K and $6.85 Million. Homes currently listed start at over $2 Million. The majority of the homes in Tournament Hills trend to the traditional with an occasional touch of contemporary. Inside the gates, residents will enjoy tree-lined walkways, basketball and tennis courts in a location that is convenient to everything.
Owners will enjoy mature landscaping and luxurious homes in a tranquil setting.
This is another guard-gated community on the TPC Summerlin golf course. These are all custom homes. The majority of them were built in the mid to late 90's. Although we do find a few that are newer. In fact, two of the homes sold last year were built in 2005. The age of this community is part of the charm. The mature landscaping and tree lined streets make one feel they're in nice neighborhood back East rather than the desert. At the center there is a large grassy park. The park also offers tennis and basketball courts for residents.
While Eagle Hills offers luxurious custom homes, the prices are more affordable than nearby Tournament Hills. Current prices range from $725K to $1.799M. In 2013, 22 Eagle Hills homes were sold. Closing prices ranged from $645K for a 3681 sf home to $1.7M for a 6101 sf home.
Eagle Hills is situated in the heart of the Hills of Summerlin. This location is convenient to several of our popular schools, including The Meadows, Adelson and Becker. The Summerlin Library is within walking distance along with Trails center for shopping, restaurants, dry cleaners, etc.
This guard-gated community isn't as well known as some of our other custom home neighborhoods, largely because it isn't on a golf course. However, for those who want to have a large lot, all homes in this community are on at least half an acre. The community is located just West of the Trails Center for convenient shopping. It's also convenient to the Summerlin Parkway and the 215 Beltway.
The style of homes in Mountain Trails tends to be traditional with only a handful that trend to the contemporary. Four homes sold in 2013 with prices that ranged from $1.1M to $1.7M. Six homes are currently listed with prices that range from $1.449M to $3.9M.
This is a newer community with all custom homes. Earliest homes were built in 2001. Located on the TPC Las Vegas golf course, Canyon Fairways is just West of the Marriot Rampart Street Casino. The location is convenient to Summerlin's shopping, golf courses and the Summerlin Pkwy for getting to the Strip.
Canyon Fairways doesn't have a club house, however, there is a lovely greenbelt with a play area at the front of the community. Tennis and basketball courts are adjacent to the play area. Walkways meander through the community.
In 2013, eight homes sold with prices as low as $569,900 for a 3188 sf foreclosure. Remaining prices ranged up to $1.77M for a 7331 sf home. There are currently four homes listed for sale in Canyon Fairways. List prices range from $1.099M to $3.499M.
Bellecere is one of the newer luxury home communities located North of Charleston in Summerlin. These homes were built between 2001 and 2005. Just West of Hualapai and North of Alta, this location is on the TPC Las Vegas golf course and in the heart of Summerlin's best shopping, golf and schools.
Homes in Bellecere include very high end custom homes and semi-custom homes. The semi-custom homes were built by Christopher. The semi-customs trend towards a mediterranean style with stucco and palm trees.
The custom homes tend to be contemporary with some that have a mediterranean feel. The landscaping offers lots of palm trees with a nice green belt that cuts through the community.
Five homes sold in Bellecere in 2013. Lowest price was $787K for a semi-custom to $2M for a true custom home. There are currently two custom estate homes listed for sale. Prices are $4.475M and $5.999M.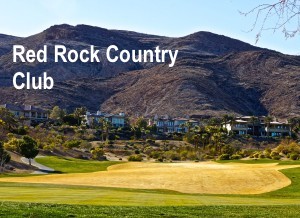 As the name suggests, Red Rock Country Club is at the base of the Red Rock Conservation area. One of the charms of this community is taking a walk in the evenings and enjoying the soft amber light the HOA turns on the Mountains from sunset until mid-night.
Red Rock includes two golf courses. The private course is for members only. The public Arroyo course is a nice convenience for guests when you don't have time to join them. The Country Club membership is in addition to the monthly HOA fees. It offers a gym, pools, including a lap pool that's heated all year and stadium style tennis courts.
Homes in Red Rock Country Club were built between 1999 and 2007. They include production homes constructed by Sun Colony and later, Toll Brothers. Custom homes are located along the base of the Mountain on Red Arrow. The homes in Red Rock are mediterranean in style. The landscaping features palm trees, grass and a tropical feel.
This is another of our communities that allows owners to enjoy being close to the Mountains and still convenient to everything. The Red Rock Casino and the new Shops at Red Rock Mall (slated to open later in 2014) are just across the Beltway from the guard gates. All the rugged beauty of being next to the Mountains and only 5 minutes to great shopping and entertainment.
There were 113 homes sold in Red Rock in 2013. Prices ranged from $350K for a 2160 sf single story home to $3.15M for an 8845 sf custom home that was situated on a double lot with Mountain, Golf and Strip views. Currently, there are only 23 homes listed for sale in Red Rock Country Club. Prices range from $465K for a 2712 sf home to $1.999M for a 5407 sf home.
Search Summerlin Homes For Sale