Housing Market Update for Summerlin NV - July 2013
Posted by Debbie Drummond on Tuesday, July 9, 2013 at 3:15 AM
By Debbie Drummond / July 9, 2013
Comment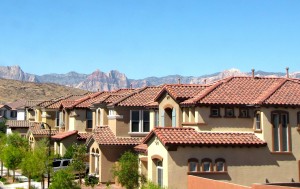 Summerlin NV Housing Market Update - July 2013 As of today, July 9th, we only have 356 single family homes available for sale in the Summerlin area (includes Queensridge & Peccole Ranch). Condos and townhomes add another 57 options for buyers to consider for a total of 413 listings without accepted offers. We sold 288 homes in June.
To see homes that are currently available in Summerlin, click here.
For those who remember the not too distant past where you could pick up homes for less than $150K, only five Summerlin area homes sold for $150K or less in June. Two of those were short sales and one was a foreclosed home. The lowest price was for a home in the Arbors of Summerlin. The home at 1704 Remembrance Hill St. was a short sale that was listed for $125K and it sold for $125K. It offered 1144 sf with 2 beds, 2 baths plus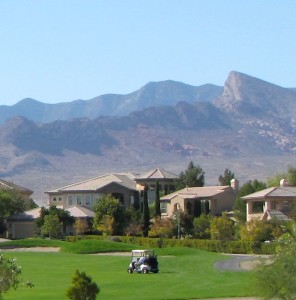 a den on a 3920 sf lot.
The Summerlin Luxury Home market also showed strong activity in June. Fifteen homes sold with a closing price of more than $1 Million. In fact, the four highest priced transactions in June were $2 Million plus. Some of our older Summerlin favorites are still getting good prices. In Tournament Hills, the home at 1500 Champion Hills Ln with 9683 sf on .8 Acres with 5 bedrooms, 7 baths and a 4 car garage was listed for $3.25M and sold for $3.25M.
In Queensridge, the home at 9704 Winter Palace Dr. with 7060 sf on .85 acres with 5 beds, 7 baths and 4 car garage was listed for $2.35M and sold for $2M. Winter Palace is inside the Southern side of Queensridge with views of Badland's golf course. This home featured un-obstructed views of the golf course and the Red Rock Mountains in the distance. While Queensridge is not technically in the Summerlin master plan, it is located right in the midst of all Summerlin's shopping and activities.
The Ridges of Summerlin continues to be our most popular luxury home community in Las Vegas. In June, there were two homes which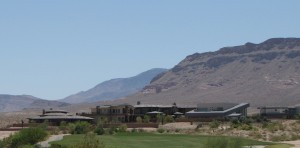 sold in the Ridges. The home at 49 Hawk Ridge Dr., offered 8639 sf on a half acre with 4 bedrooms, 7 baths and 4 car garage. This contemporary home was listed for $3,499,999 and sold for $3.45M. This home also had golf course frontage on Bear's Best.
Highest priced home sold in Summerlin during the month of June was 27 Skybird Ct. in the Ridges. The 7,785 sf home was on a half acre lot with golf course frontage. It featured 5 bedrooms, 7 baths with a 4 car garage and over $2Million in electronics. It was listed for $5,999,000 and sold for $6M on June 3rd.
Summerlin NV Housing Market Update - July 2013 New Homes
New home construction continues to be active in Summerlin. The Mesa's is the newest Village in Summerlin. Pulte, Richmond American, Woodside, Lennar, Harmony Homes and KB Homes have all been active here. New communities have been started by Toll Brothers and Woodside Homes in the Paseos of Summerlin. Toll Brothers had a waiting list of 1200 interested buyers even before they opened their models for the community of only 58 homes.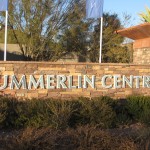 The number of luxury homes that are selling in Summerlin combined with how quickly buyers are grabbing the new homes being built demonstrates that Summerlin continues to be one of the most popular places to live in Las Vegas.
Summerlin NV Housing Market Update - July 2013 is courtesy of Debbie Drummond with Simply Vegas Real Estate. For more information on buying and selling your home in Summerlin, call Debbie (702)354-6900.
Search Summerlin Homes For Sale