What to Consider Before Adding a Swimming Pool
Posted by Debbie Drummond on Monday, September 24, 2018 at 9:59 AM
By Debbie Drummond / September 24, 2018
Comment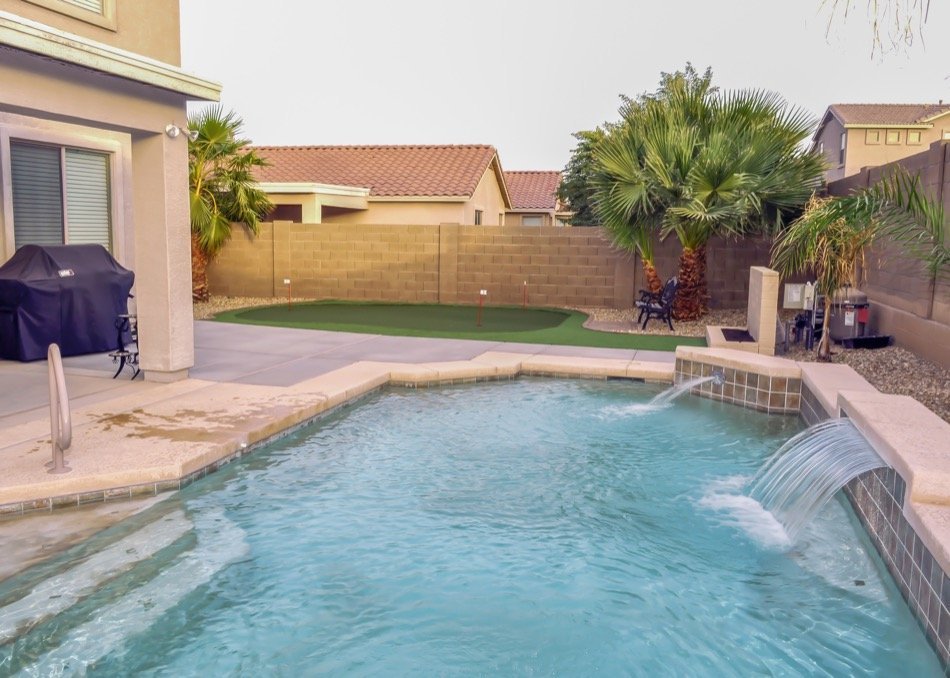 A home swimming pool is often considered a sign of luxury, especially when the summer sun refuses to hide its head. MacDonald Highlands home buyers imagine weekend barbecues and playful water fights as they enjoy their backyard in all its glory. However, there's more to pool ownership than the chance to take a dip whenever the mood strikes. Before adding an in-ground or above-ground pool, it's time to consider the following facts.
How Much Will the Pool be Used?
It's not always obvious to homeowners whether or not they'll use the pool until they actually have the pool for longer than a few months. The initial novelty usually means plenty of use at the beginning but after a while, the pool may see fewer and fewer swimmers and more and more spectators. So the dedicated homeowner who's getting up at 6 a.m. to swim laps at the local community pool or throwing outdoor parties every other weekend would do well to invest in a pool. However, someone who just wants to cool off during the hot summer months may want to invest in insulation and a better central air system.
Direct and Indirect Costs of Pool Ownership
One of the primary figures to keep in mind, long before a homeowner estimates what a pool will add to their resale value, is the total cost of the pool. The average cost of a 600-square-foot in-ground pool is anywhere from $20,000 to over $50,0000 for full installation. (Plus, homeowners will have to analyze their current property to decide where to put the pool, which materials to use, and how big they can afford to make it.)
Those who want their pool to be heated will need to pump the water through an electric or natural gas heater and then back into the pool, which can increase a homeowner's monthly utility bills. Handy homeowners who want to treat their own pool from week to week will spend around $80 a month to keep their pool clean, while a professional could cost between $100 – $200 a month. Even if a homeowner chooses the DIY route, they should still have a professional officially 'open' and 'close' the pool, which can cost up to $1,000 total.
Additional costs also may come from increases in insurance costs. In many cases, having a pool may increase homeowners insurance due to the increased risk of accidents - either by the homeowners themselves or guests.
Future Resale Value
Due to the expense and the effort, pools are not always the most coveted among home buyers, especially in colder climates. However, there are exceptions:
Homes located in hot desert climates: States like California, Arizona, and Nevada see enough sun to justify having and using a pool all-year round.
Active homeowners: Buyers of homes that enjoy exercise and outdoor living spaces typically enjoy a backyard pool.
Plenty of space: Home buyers with larger lots may appreciate the look of a pool in a yard.
The average resale boost a homeowner will get for their home is around 7%, which is why experts urge homeowners to think of pools as an investment in their personal happiness and not necessarily in their property.
Having a pool can undoubtedly be a fulfilling and rewarding experience for many homeowners, but the costs and the upkeep can ultimately make it not worth it for others. You'll need to keep in mind your budget and lifestyle before making the final decision.