Tips For Buying A Brand New Home From The Builder
Posted by Debbie Drummond on Thursday, August 9, 2018 at 1:46 PM
By Debbie Drummond / August 9, 2018
Comment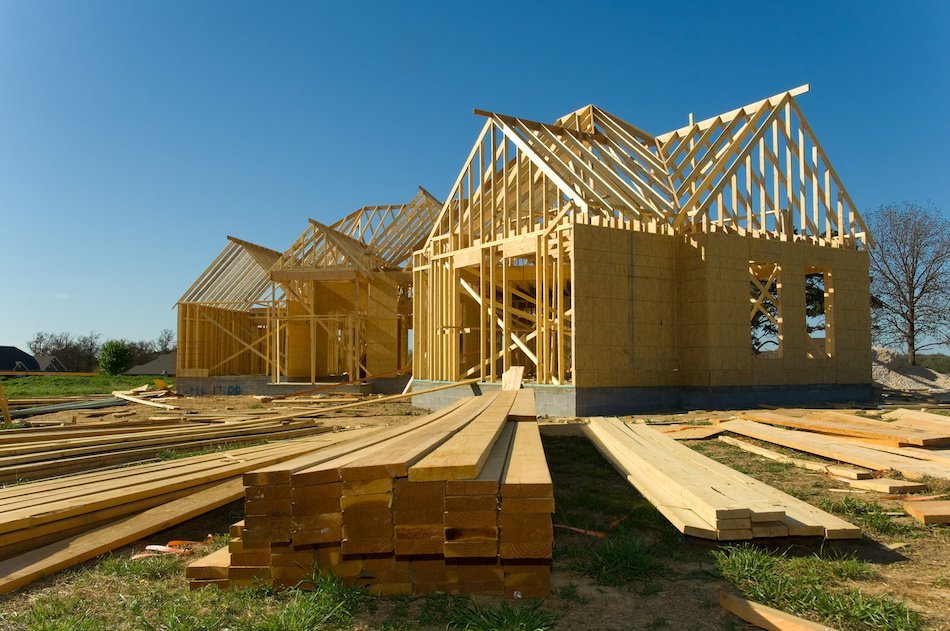 Buying an existing home is something most people are familiar with, but what about buying a home that hasn't been built yet? Here are 11 things you need to know about buying new construction homes.
Many buyer's find it exciting to purchase a home no one else has lived in before, but what are the things you might need to consider before buying a new construction home?
This article will give you the top 11 tips you need to consider before taking the plunge.
For informational purposes only. Always consult with a licensed mortgage professional before proceeding with any real estate transaction.
1. Work With A Real Estate Agent
This is a good rule of thumb generally, but with a house, having a real estate agent represent you keeps you protected. Make sure he or she explains anything unusual about the contract and everything is clear before you sign on the dotted line.
2. Research the Neighborhood and the Future Neighbors When Buying a New Construction Home
A neighborhood is one of the reasons many people move, but what about moving to a new community that hasn't been built yet? In this case, you can speak to your agent about others who will be buying nearby. You can also research what's a close driving distance or a short ride away from your new home.
You should also be mindful about what schools your children will go to when you move into your new home if they attend public schools. You'll also want to know if there is a Home Owners' Association and how they operate. Be prepared for an increase in HOA dues after all units have sold.
3. Landscaping
Often times landscaping is not included in the costs for new construction single family homes. It's important to keep a budget for the landscaping costs and sprinkler system. Homes located with in an HOA will have minimum standard requirements for your landscape design.
4. Make Sure You Have a Warranty
A good home construction company will offer warranties on their material or their work. Make sure the warranties are clear and you know the procedures to follow if you need something in your home fixed or upgraded. This way, you'll know whose responsibility it is to have things done and you won't find yourself with an unpleasant surprise bill.
The warranty needs addressing early in the process of purchasing the home to protect all involved.
5. Do Your Research On the Builder
Just because a home is new doesn't mean that it is free of faults or other issues. In fact, a new home might even be riddled with construction design problems or even have issues with the foundation.
Visit sites the company has built previously and discuss how happy or unhappy customers were in the past. There will likely be both pleased and displeased customers no matter who you research, so look for common complaints or common praises.
You should also speak with customers and agents off the record, as people may be more honest than they would be with an online review or testimonial.
6. Have Your Home Inspected
Some people skip home inspections on new homes because they just assume they're up to par. They later learn this could be a big mistake. Remember to have your home inspected by an independent inspector that is not associated with your building company during your due diligence period. This will save you any issues that could arise from construction flaws.
7. Look Around for the Perfect Lender
If you're not buying your home with cash, do not automatically use the lender the builder asks you to use. Sometimes they may ask you to get pre-approved with their lending company but shop around for the best deal.
Some builders, however, will only let you use their lender. If this is the case, ensure you know the ins and outs of the contract and everything is clearly explained.
8. Negotiate Your Terms
Don't be afraid to negotiate or ask for free upgrades. Your builder may even offer you incentives for purchasing a home through their lender, such as several thousand dollars worth of upgrades to the property. This makes things much more attractive and gives you something you would not have originally received.
9. Ask for a "Punch List" Before Closing
A "punch list" is a list of all of the items that needed fixing before the homeowner moved in. Most of the time, the builder will make a list and walk through, ensuring everything is up to standard. After this, they should create another "punch list" declaring each job done.
Some builders will cut corners and put pressure on you to close before they complete the "punch list." Never close on a house that isn't fully finished.
10. Think Ahead
The neighborhood may look a certain way now, but how do you, and the city, see it developing over time? Will there be new stores near you in five years? Will they build a high school for your children by the time they age up? Or will everything move to another side of town?
Weigh up the pros and cons of living in a certain section of town and how the city plans to manage it before purchasing a new or custom home there.
11. Know Your Floor Plan, Especially Before You Pick Out Furniture
For some people, it isn't easy to visualize how big a room is. If that's you, it can be difficult to purchase items or order furniture for your home. A walk through before the builders finish the home is an excellent idea.
Take a tape measure so you can visually see the area, and measure it yourself. This will take the mystery out of where to place items and what to buy. You can also start visualizing the colors and decor for the rooms.
Putting It All Together
Buying a new construction home might be stressful at times, but it can be a lot of fun. After all, you might even be able to create your dream home. Despite all of the things you need to do, try to relax and enjoy the process as much as possible.
For more tips on home ownership, buying, selling, and the luxury lifestyle in Las Vegas Nevada, visit our blog.
Joy Bender is co-founder of Aumann Bender & Associates with Pacific Sotheby's in San Diego. Her team represents extraordinary homes in a variety of lifestyle categories and price points. Joy helps real estate professionals learn how to create real estate digital marketing to generate leads, learn about breaking into the high end of their market, and about selling to the affluent in her free Facebook Group search: Selling Luxury – Digital Marketing.
For informational purposes only. Always consult with a licensed mortgage professional before proceeding with any real estate transaction.