Tips For Dealing With Low Appraisals - For Buyers and Sellers
Posted by Debbie Drummond on Tuesday, May 6, 2014 at 2:21 AM
By Debbie Drummond / May 6, 2014
Comment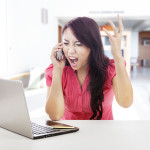 Low appraisals can result in deals that are re-negotiated, delayed or cancelled. This is one reason sellers prefer cash buyers who waive the appraisal contingency. FHA and VA loans where buyers are putting little or zero down on the home are especially conservative. This has made it difficult for many entry level buyers who are competing against cash investors.
Why are appraisals causing so much difficulty? An appraisal is based on past history, sort of like looking in the rear view mirror. The appraiser uses recent comps that are as close to the subject property as possible. In some markets, appraisers have to subtract for a "declining market".
Now that the market is improving, appraisers may not have to subtract from the home's value. However, they aren't allowed to add to the value to compensate for the appreciating market.
Buyers may find themselves looking for a home in an area with limited inventory. They may find the best homes priced above what recent homes have sold for. And they may not be able to find a home listed for the price that homes sold for 3-6 months ago.
Tips for Selling Your Home If The Appraisal Might Be Low: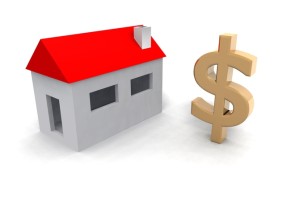 If you're selling a home, there are a few things you can do to help with the appraisal. Barbara Bottitta's "3 Tips To Improve Your Home Appraisal" is a must read for all home sellers.
These tips can help. When we go into contract on a home, we remove the key from the lockbox so that the appraiser has to have an appointment with us to access the home. When we meet them, we already have our comps, any receipts showing home improvements, etc., to give them. Most appraisers are appreciative. We find this is especially important with a custom or upgraded home.
Appraisal issues are a good reason to price your home right. If your home is a common floor plan for your area, you might be able to justify a higher price if you have upgrades. Having a swimming pool, updated kitchen & bathrooms, etc., can add to your home's value. Those things can help but they won't add $100K when comparable homes sold for $300K. Low inventory and an appreciating market can also help you get a higher price than comps from six months ago.
Tips for Buying a Home If Sellers Ask You To Waive The Appraisal Contingency -
Appraisals don't always give a lot of credit to upgrades and a home that's in better condition. FHA and VA loans are notorious for using the lowest common denominator when they do appraisals. This puts buyers who use those mortgages at a disadvantage when there is a bidding war. The majority of sellers will pick the cash buyer. Or they may ask you to waive the appraisal contingency.
When the seller asks you to waive the appraisal contingency, your agent should ask for a reason. Have they had an appraisal problem with another buyer? Does the listing agent expect the appraisal to come in lower? Your Realtor will need to look at comps so you know what to expect from the appraisal. Will the sellers agree to a cap on how much of a difference you'll pay? Do you have the funds to make a larger down payment if the appraisal is low? If that isn't an option, you should continue your home search until you find a home that will appraise.
What if the Appraisal is Wrong?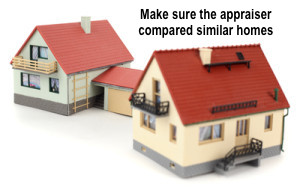 The appraisal rules have tightened as a result of tighter lending rules. Many lenders now have an Appraisal Management Company assign appraisers. We have seen this result in appraisers who are not familiar with an area getting the job.
I asked my friend and top real estate agent in Framingham MA, Bill Gassett what he advises if an appraisal comes in too low. Here is what Bill had to say:
"You should first get a copy of the appraisal report and check it over with a fine tooth comb. Over the years I have personally seen errors in a real estate appraisal report. This can happen for numerous reasons including human error. Maybe the appraiser was busy at the time, had other things on their mind or just made a simple mistake.
The point is that we all make mistakes. Something as simple as marking off the wrong amount of bedrooms or baths, an incorrect lot size or home square footage are all things that could throw off an appraisal.
It would also be important to check the comparative sales data that the appraiser used.
Keep in mind that not every appraiser is a local expert. In fact often times real estate agents may know a particular area far better than an appraiser would.
In real estate location can play a significant role in valuing property. It is possible that one neighborhood could command an increase in value over an identical home located somewhere else close by. These are the kind of things that should be checked when an appraisal comes in low.
What happens when there are no errors?
When you have come to the conclusion that there are no mistakes in the appraiser's report and everything looks as it should you can still challenge the appraisal. Be prepared to back up why you feel the appraiser is in error on the value indicated. You will more than likely need to provide data that substantiates why the value is incorrect. Appraisal challenges are not easy and you certainly don't always win. In fact most of the time you don't.
What can you do if the appraisal challenge fails?
There are essentially four options if the challenge of value fails. They are as follows:
Ask for a new appraisal. You can ask the lender to order an appraisal from a different company. This could certainly be met with resistance and the lender could flat out just say no.
While not the best option for the seller, the price could be reduced to the appraised value and the sale could move forward.
The buyer could increase the amount of money they put down. If the seller is digging in their heals and won't budge the buyer could increase their down payment to make up the difference in the appraised value.
The fourth option is actually a combination of the last two options. This is an option that I have personally seen work on a few occasions. Like anything else in life the buyer and seller compromise with the seller reducing the price and the buyer coming up with an additional amount of funds. In this scenario everyone contributes and the sale goes on as planned!"
The above points are excellent advice from Bill Gassett.
What is the true value of a home?
Appraisal's are not the ultimate judgment of a home's value. A home's true value is what a "qualified" buyer will pay for it.
Several years ago, we listed a single story home in a nice gated community in Southern Highlands. It was an estate sale with the estate's attorney calling the shots for the sellers. List price was $300K. It went into contract for $299K. The appraisal came in for $272K.
The appraisal was based on foreclosures and short sales that were not as upgraded as our listing. The buyer refused to pay more than the appraised value. The deal cancelled. A month or so later, we had three offers on the home. All three were in the $290s. It SOLD to the cash buyer who paid $295K. Three other buyers were willing to pay more than the appraised value. Appraisals are not perfect.
We've also seen them go in the other direction. One of our buyers went into contract on a home in Spanish Trails for $470K. The buyer was skeptical about the appraisal and insisted that if it didn't appraise he would not pay above the appraised value. The appraisal came in at $480K. Our buyer thought it was wonderful to buy it for less than the appraised value. Since he had paid for the appraisal, we were not obligated to share the appraisal with the sellers.
Your best option is to work with an experienced Realtor who knows how to help you avoid appraisal issues. If they do arise, an experienced agent can be your best resource.