Great Tips For Buying Your Retirement Home
Posted by Debbie Drummond on Friday, April 24, 2015 at 10:48 AM
By Debbie Drummond / April 24, 2015
Comment
Retirement should be a time to relax and spend time doing the things you enjoy. Having the right home for your golden years is one of the best ways to insure a happy escape from the rat race. These tips will help you find the right home for your lifestyle and budget.
Where Should You Buy Your Retirement Home?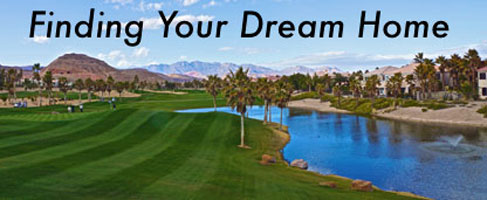 Location is important when buying any home. It's especially important when buying the home where you'll spend your golden years. Retiring can mean you're no longer captive to miserable weather. Tired of shoveling snow? Do the mosquitos ruin those warm Summer evenings in the backyard? Once you aren't restricted to an area near your job, you have options.
Location, location, location. Before you drive off to your new dream home, do your research. What are your favorite leisure activities? Do you like spending days at the beach or on a golf course? Does the City you've picked offer those activities? And how does the price of those activities compare to other locations? A golfer may love the weather in L.A. but discover that they can't afford to play as often as in a desert town.
What about the family? Will it be easy for them to visit? Retiring from upstate NY to FL is a quicker flight for your family than retiring to Las Vegas. Retiring from the Pacific Northwest will be easier on your friends and family if you pick Las Vegas or Phoenix than Florida. Friends and family will love coming to visit you in a warm, sunny climate. You may see them more often if you move somewhere that's quicker and cheaper for them to visit.
How Much Home Can You Afford?
This is a top question for any home buyer. It's especially important as you enter the retirement age. You should speak with a Mortgage Broker licensed in the State where you plan to buy your home. They will tell you how much you can afford with your pension, social security and other post retirement income.
Once you know how much home you qualify for, decide how much you're comfortable spending. On top of the mortgage payment, you'll have all the other incidentals. With more leisure time on your hands, you may want to spend more on travel and enjoying the activities you didn't have time for before. Don't spend so much on your home that you can't afford to enjoy your new freedom.
Don't Let Them Fool You, Size Does Matter
When buying a retirement home there's no such thing as "one size fits all". Recent reports show that many baby boomers are choosing to age in place. Others are not downsizing but upsizing. Some boomers plan to spend more on their retirement homes than they spent on their current homes. They want to live out their final years in the home they've always dreamed of. They are of the attitude that they worked hard and now they plan to enjoy it. Having room for family and friends to visit is another consideration.
Aside from the cost of the home, downsizing can have other advantages. Less house to clean and maintain. Downsizing to a condo or townhome can make it easier for the lock and leave lifestyle. Less home to maintain can leave extra money for those things you've always wanted to do. Karen Highland points out there is a trend for "Smaller But Smarter & Better Homes For Boomers". For more downsizing tips, read Barbara Bottitta's "Things To Consider When Downsizing".
Should You Pay Cash for Your Home or Buy with a Mortgage?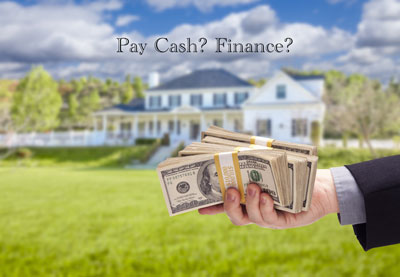 One question most seniors consider is whether they should pay cash or use a mortgage to buy their home. Paying cash gives a sense of security and removes the stress of having a monthly mortgage payment. Owning your home free and clear is a dream shared by many. Today's low interest rates have caused many to question whether they should put all their money into their home. You should consider whether putting so much money into your home is the best use of your funds. Can you get a higher return on the money if you purchase an annuity or use it for other investments?
Owners who take the mortgage interest tax deduction should verify that they can still use it. On a fixed income, you may stop itemizing deductions. The mortgage interest deduction can only be used if you itemize. Your tax preparer will know whether you will have tax advantages with a mortgage.
Another option seniors can consider is the Reverse Mortgage. Rules for Reverse Mortgages have recently been revamped by the FHA. As our friends at Inlanta Mortgage point out, the new rules make Reverse Mortgages a safer bet. For more details, read "FHA Reverse Mortgage Changes". Other options include using your 401K to purchase your retirement home.
The Cost of Living Will Vary
Most retirees are on a fixed income that's less than they earned on the job. How much do you need for housing, medical care and necessities? Do you have enough left for the activities you enjoy? Is there a City where the cost of playing a round of golf or going fishing is less expensive? The cost of living is likely to rule out our most expensive cities like San Francisco and New York City. Financial magazines frequently publish articles about the best cities for retirement. Take a look at the latest lists and see which ones appeal to both your budget and your preferences for weather and entertainment.
One of the best ways to explore the cost of living in an area is to spend a week or two staying there. Try staying in a Vacation Rental by Owner or similar set up so you have a kitchen to prepare your own meals. It will also give you the chance to stay in a neighborhood where you can go shopping, go out for meals, etc. How do the grocery prices compare to your area? What about the cost of going to a movie or playing golf? Doing your research will help you make the best decision about your new home.
Don't overlook State and local taxes. The road to Southern California has a detour for many retirees because of high taxes. State income taxes, local sales taxes, property taxes should all be considered. A client recently complained that Rhode Island charges an annual auto tax on top of the license and registration. The Inheritance or Estate tax varies from one State to the next. Realtors aren't accountants or tax experts. They should be able to refer you to someone who can help you explore how much you'll be paying in various taxes. Your tax preparer may be able to give you an estimate of how your taxes will vary.
Health Care in Your New Home Town
Moving to a new town means finding new physicians. For retirees this becomes a bigger consideration than for the average home buyer. Once you've narrowed down your options to a short list of cities, find out how their hospitals rank. Can your physician refer you to a physician in the new town?
Your insurance company can also be an excellent resource. Make sure you can transfer your coverage to the new State. If not, what sort of coverage is available? Over the years, we have had a few clients who wanted to move to Las Vegas but couldn't. They had Kaiser Permanente and there wasn't one here. More recently, Kaiser appears to have contracted with some local physicians and clinics.
If the area you're considering doesn't have the health care you need, find out how far you would have to travel to find it. Is the area building new health care facilities? Health care is an area that has expanded since I moved to Las Vegas twelve years ago. We now have The Cleveland Clinic-Lou Ruvo Brain Research Institute. They're doing research for Alzheimer's, Parkinsons, MS and all sorts of brain injuries. Cleveland Clinic's move to Las Vegas has raised the bar for health care here.
We've had several new hospitals open. Stanford University and UC San Diego have also entered partnerships with facilities in Las Vegas. Veterans have a new State of the Art VA Hospital that opened last year. Medical tourism is now a growing industry in Las Vegas. You wouldn't have guessed it 15 years ago.
Should You Buy a Home in a 55+ Community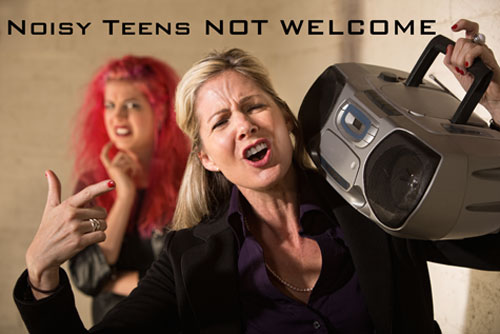 Retirement communities have both pros and cons. On the pro side - no need to worry about rude teen-agers cruising the streets with music blaring from the car stereo. No playgrounds with noisy kids hanging out all afternoon. Of course, not having them can also be a negative. If your grandchildren come to visit, you'll find their use of community pools limited. How long they can stay will have limits.
Activities are one of the big attractions for a 55+ community. Most have at least one or more community centers. One of the most popular in Las Vegas is Sun City Summerlin. They feature 4 community centers on top of 3 golf courses. Activities include tennis, golf, crafts, fitness and more. The community activities can make it easier to meet new friends your age with similar interests. If you don't buy in a 55+ community, you can still meet people who share your interest by joining groups and clubs dedicated to them.
If you buy a home in a 55+ community, it will have a homeowner's association. You'll need to add the monthly HOA fee to your mortgage when making your buying decision. You'll need to review the HOA documents, especially their rules and regulations. Many of our 55+ communities have strict guidelines. They control whether you can add a hot tub to the back yard, what color you can paint your home on top of how long the grands can stay. If you've never lived under the eyes of an HOA, you may find their rules annoying.
One of the best ways you can determine whether you should buy in a 55+ community is to spend some time there. Visit their club house. Play a round on their golf course. A few months ago, I showed homes to a couple from a cold climate who plan to retire to Las Vegas next year. We looked at homes in Sun City Aliante. They found a home they really liked but wanted to see the club house. I let them walk in on their own while I checked email in the car. They returned to the car in less than 10 minutes. The wife said, "no, I can't do this". I'm glad we found out in time. They'll be retiring to a new construction home in a community with all ages.