Top Mid-Century Modern Decor & Style Ideas
Posted by Debbie Drummond on Tuesday, July 20, 2021 at 6:34 PM
By Debbie Drummond / July 20, 2021
Comment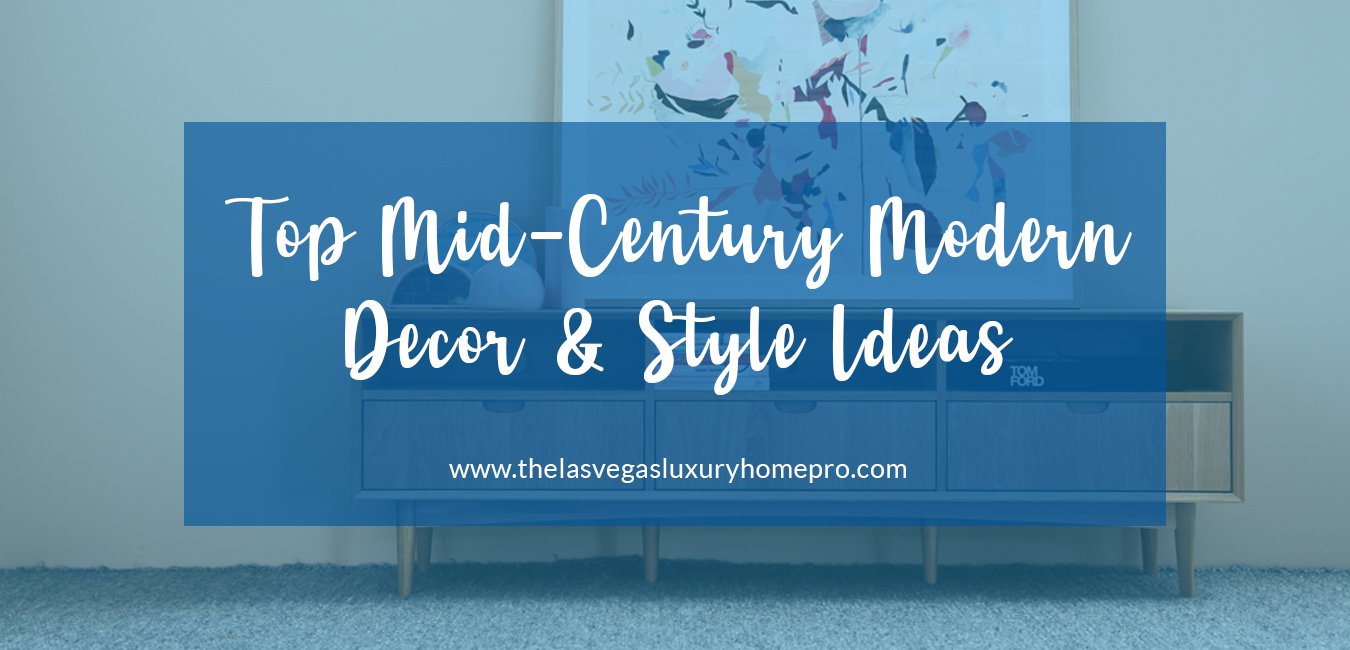 Photo by Nathan Oakley on Unsplash
If you're looking for ways to incorporate more Mid-Century Modern décor and style into your home, you're not alone. The popular design has been favored for decades, and it shows no signs of slowing down.
First introduced around the 1940s, Mid-Century Modern design is recognized by its clean lines and timeless appeal. This type of décor is usually void of ornamentation, but it's also highly functional, which can sometimes be a true selling point for home owners wanting to give their living space a fresh look.
While some examples of Mid-Century Modern are indeed vintage designs, there are other, more modern designs that have simply taken their inspiration from this popular style of yesteryear. And if you're searching for some inspiration on how to incorporate Mid-Century Modern into your own home, we have a few great ideas you might want to consider.
Don't be Afraid to Mix and Match
First and foremost, don't be afraid to mix and match. Just because you want more Mid-Century Modern in your space, it doesn't mean you need to change everything all at once. Consider beginning with a few key pieces. Look for items with timeless appeal that will likely work well with other styles; but also keep in mind that because mid-century modern furniture is so popular, vintage pieces in great condition will often be priced high. We also suggest looking for real wood furniture, including chairs, sofas and tables with tapered legs and a design that stands the test of time, but can also be modernized to help create a new, fresh look.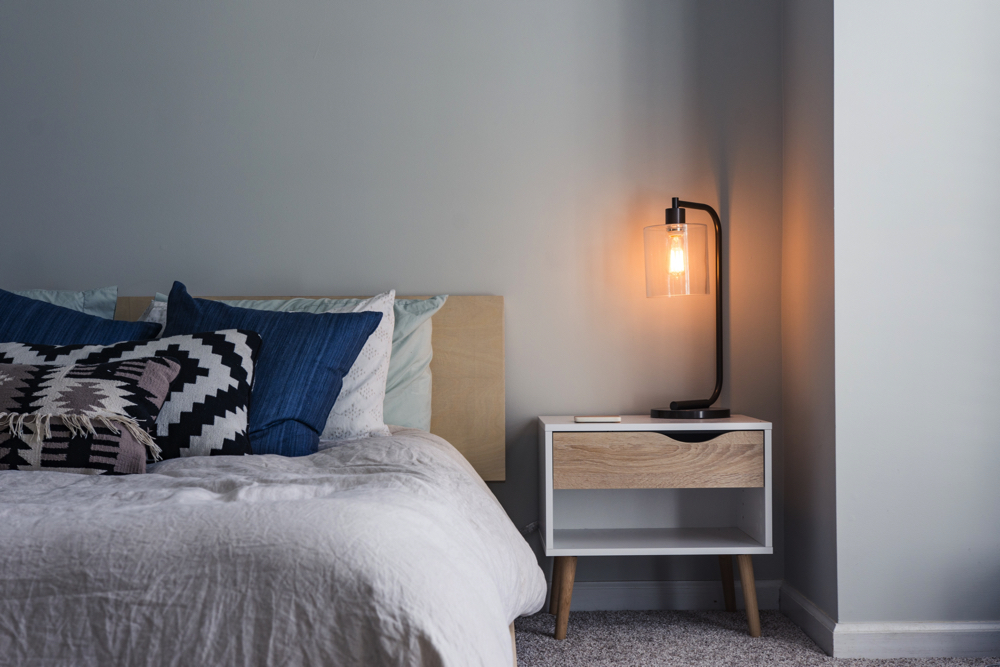 Photo by Christopher Jolly on Unsplash
Put a Modern Spin on Furnishings
Once you do find the right piece of furniture you like, consider putting a modern spin on it. If it's truly a vintage find, consider reusing the original style and silhouette, but freshen it up with new upholstery. Instead of dated fabric, look for something solid to help make the piece more contemporary without giving up on the Mid-Century Modern style you're searching for. If you don't want to go to all the work to reupholster and it's still in good shape, try covering it with a slipcover or adding a more modern pillow or throw to complete the look.
Don't Be Afraid of Texture
Don't, however, be afraid to add some texture to a room. The idea is to keep things simple, but you also want there to be some visual interest in a space by mixing and matching different textures. For instance, try combining things like wicker furniture with velvet upholstery or perhaps a shag rug. Don't overdo it on the colors, though. To keep with the Mid-Century Modern trend, you'll want to use mostly a subdued color palette.
Cut the Clutter
One easy, and inexpensive way to make your home give off that Mid-Century Modern vibe is to cut the clutter. To help elevate any style, including Mid-Century Modern, it's important not to incorporate a lot of extra decorations. Instead, think of making a bold statement with a couple of large metal wall decorations or an oversized picture. Remember, you want everything to be clean and simple. Try incorporating just a couple of high-quality pieces into your design and ditching all the extra pieces.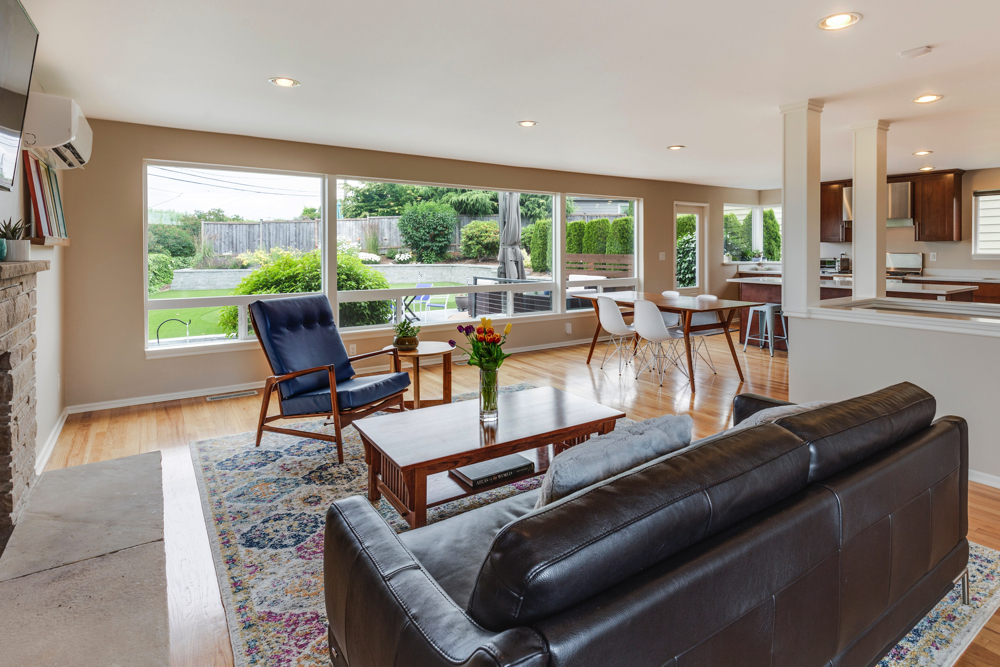 Photo by Francesca Tosolini on Unsplash
Look For a Slim Silhouette
As for the furniture, look for a slim silhouette. A Mid-Century Modern space won't be full of oversized, wall-to-wall couches and chairs. Instead, be on the lookout for a slimmer silhouette. You want to find couches and chairs with slim legs and clean lines. The idea is to make a room look light and airy, not filled to the max. This can be especially effective when you're working with a small room.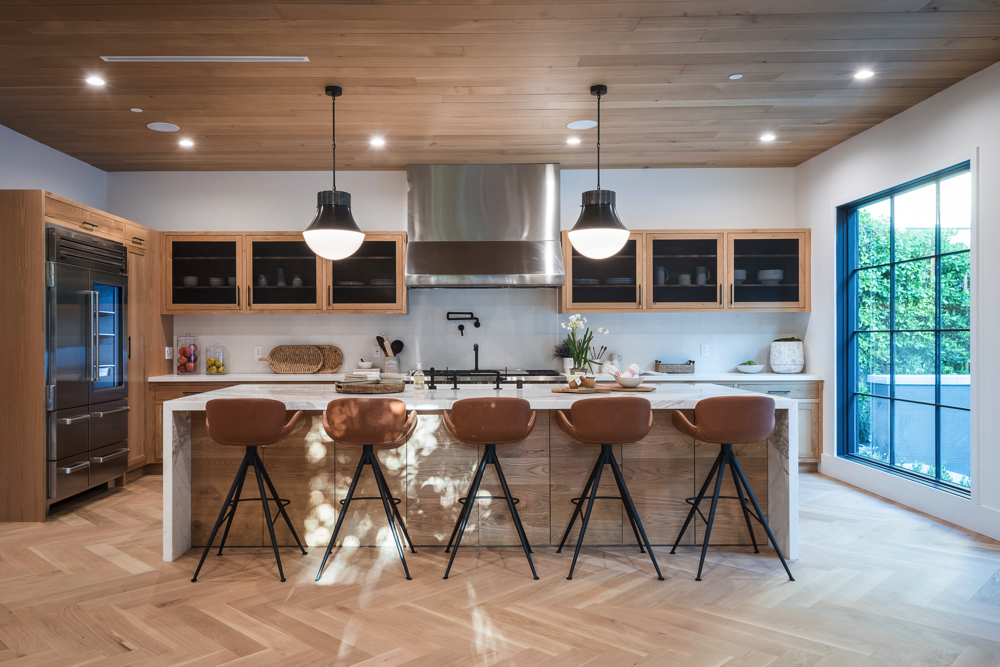 Photo by Watermark Designs on Unsplash
Think Bold
You can also consider a bold splash of color on just one accent wall. While plain white walls are a good clean slate for you to work with throughout most of your home, designers ofter add a bold, graphic pattern on just one wall to make a bigger splash without overpowering the space.
Make Lighting a Focal Point
Just like a single wall can become a focal point of a room, so can something like lighting. For an inexpensive way to add Mid-Century Modern style to your home, look for retro lights. Pendant lights can help define a space, plus they add some visual appeal. You can also try a modular table lamp. Be careful not to go overboard, though, as a few key pieces can help tie together the overall design theme when it comes to Mid-Century modern décor and style.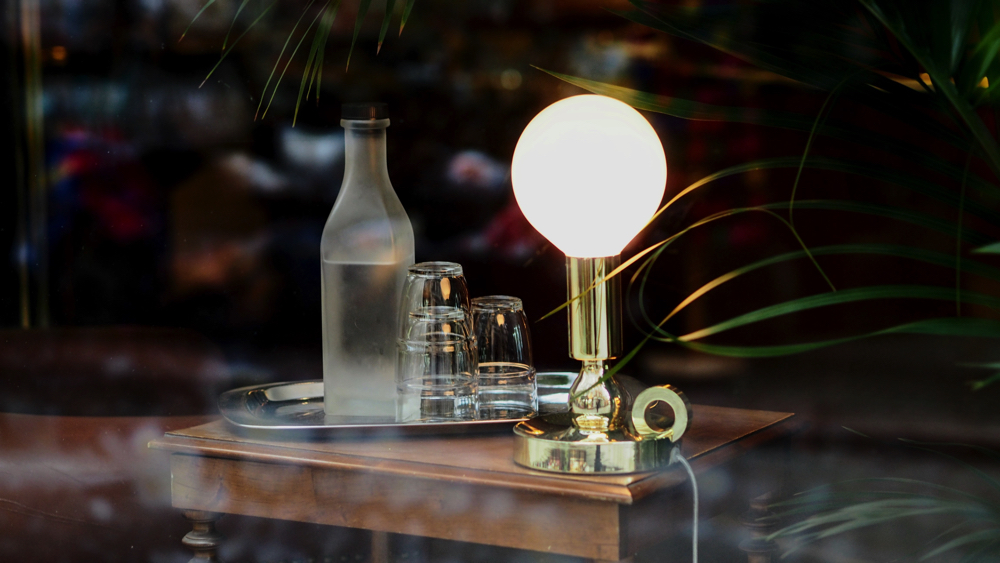 Photo by Natalia Y on Unsplash
Ditch the Heavy Draperies
Another way to incorporate the style in your home is to ditch heavy draperies and blinds. Instead, choose a sheer curtain or even take the window coverings off altogether. This helps bring more natural light into your home, and it creates some better outdoor views, too.