Top Priorities For Home Buyers
Posted by Debbie Drummond on Saturday, May 21, 2016 at 6:42 PM
By Debbie Drummond / May 21, 2016
Comment
Home Buying Priorities In a Seller's Market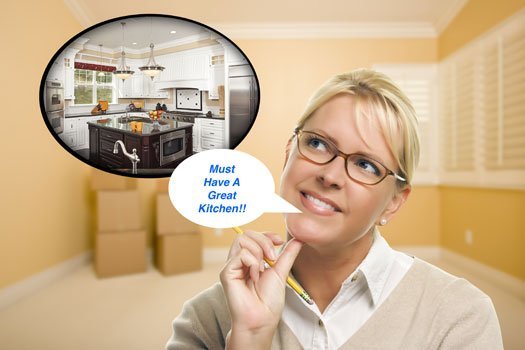 Buying a home can be one of the most important financial decisions you will ever make. If you choose wisely, you can have years of enjoyment in the home.
It's easy to get carried away when visualizing the home you're looking for. Buyers see the latest design trends with granite counters, stainless appliances and upgraded cabinets. They often want it all when they go looking for a home. Buyers face an added challenge when there is a low inventory of homes for sale. In Las Vegas, there is only a 3 month supply. That's a seller's market. In a seller's market, buyers need to identify their priorities. The priorities are your "needs" list. The "wish" list is nice but not deal breakers.
How Much Home Can You Afford?
Setting your budget is the best place to start. You probably have an idea how much you're comfortable paying on a mortgage each month. Have you considered the other expenses of owning a home? You'll need to include HOA fees, maintenance expenses, homeowner's insurance and utilities. We'll call this your comfort zone.
The next step is to apply for the mortgage. Seller's will not consider offers without a pre-approval from a reputable lender. Get it before you start looking at homes.
Your lender will need to check your credit scores, verify your income and assets. They'll need copies of tax returns. All this takes time. It's best to do it before you get busy running out to see the latest home to come on the market.
Once you have the pre-approval, compare the monthly payment to your comfort zone. Is it higher or lower? If it's higher, remember that you don't have to spend the full amount you're approved for. Instead of spending $400K, you could spend $300K. It's not a good idea to spend the full amount if it will leave you feeling "house poor".
What if the amount you're approved for is lower than your comfort zone? This can happen when you declare too many deductions. The deductions may save on taxes but lower your net income. You may have to buy a smaller, older home than what you had envisioned.
Location, Location, Location
Looking at homes without narrowing down the geographical area is a big mistake. So how do you find the right home in a neighborhood you'll love? Start by looking at areas that are 20-30 minutes from work. What good is it to find your dream home if it leaves you driving an hour each way to work? That's ten hours a week you could spend enjoying a home that's more convenient to your job.
If you have kids, schools are another consideration. Research schools rankings in the subjects your children are interested. Most public school districts have a website you can use to start your research. Once you've identified a few that look promising, pay them a visit. Meet with the staff and see if they look like a good fit for your kids. If you already live in the area, staying in the same school zone may be preferable.
On top of commuting to work, find out which neighborhoods have the amenities you like. Play tennis or golf? Look for homes near golf courses or tennis complexes. Are you a foodie? Look for homes near Downtown. You'll find lots of restaurants within a short distance.
Locations to Avoid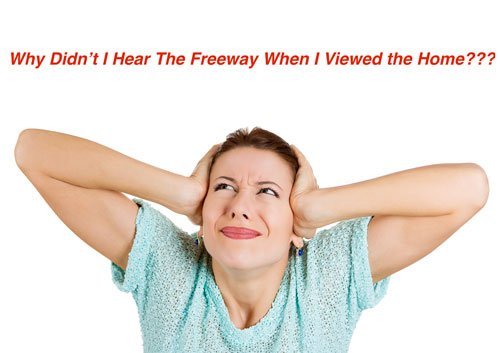 Try to avoid buying a home that backs up to a busy street. You may be used to traffic noise but when you go to sell, it will turn off buyers. Homes that are next to high tension power lines are also frowned on.
Realtors are not allowed to tell you if an area is "good" or "safe". You should do your own research on the area before you buy. Most police departments have websites where you can find crime mapping tools. They allow you to see crimes that have been reported within a few miles of an address.
Once you find a home that you like, drive through the neighborhood at different times of day and night. Are there any "party houses" nearby? Would you feel safe walking the dog at 10 pm?
Pay attention to any traffic noise when visiting the home. Sellers who play soft music or have a waterfall may be trying to create a pleasant atmosphere. Or they may be trying to cover the noisy street or playground behind the home.
How Much House Do You Need?
Put together a list of the basics. How many bedrooms are absolutely necessary? How many would you prefer? Let's say your family needs 4 bedrooms for everyone to have their own space. If you need a guest room on top of what the family needs, you'll be looking for at least 5 bedrooms. Can you find a 5 bedroom home for the amount you're approved for? If not, you may have to settle for four bedrooms.
The same is true for the number of bathrooms and garage spaces. You need to put together a list of the minimum you need rather than the amount you'd "like" to have. Looking for a minimum of 3 or 4 bedrooms doesn't keep you from seeing a 5 bedroom home. If there are 5 bedroom homes in your price range it's a bonus. Don't overlook the smaller ones that will meet your needs. In a seller's market, buyers need to be more flexible.
Condition of the Home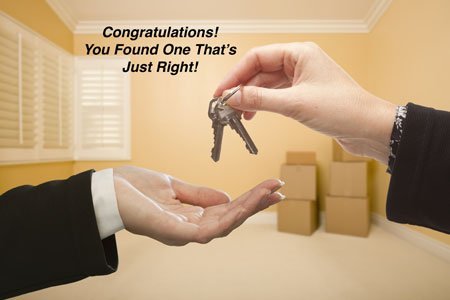 Getting a home that's in perfect, "move in condition" is the dream of most home buyers. Buying a new construction home is one of the best ways to have a home in pristine condition. New homes do cost more than older homes. They have newer appliances, warranties and the latest energy efficient features.
Resale homes are more likely to need a little updating here and there. Some buyers prefer resale homes. They appreciate having the window treatments, mature landscaping and upgrades that sellers have added. Those touches can save you money when compared to buying a new home and adding them yourself.
Decide how much money and energy you're willing to put into fixing a home. Can you fix the yard that's been neglected or will you need to hire someone? Can you replace flooring and paint? Maybe you just need to change a few outdated light fixtures. Don't let minor things like that keep you from buying a home that suits all your other priorities.
Balancing Your Home Buying Priorities
For most home buyers, the budget will be the number one priority. You may not be in a position to spend more money, but you can adjust some of the other priorities. Can't find a home that meets most of your preferences in your favorite neighborhood? Try looking at surrounding neighborhoods. If the neighborhood is the most important priority, consider an older or smaller home. Know your priorities. When you find a home that meets most of them, you'll be able to act with confidence.