Top Ten Mistakes Home Buyers Make
Posted by Debbie Drummond on Saturday, April 26, 2014 at 2:34 PM
By Debbie Drummond / April 26, 2014
Comment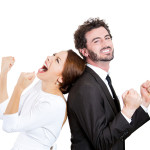 Buying a home is a combination of stressful and exciting. Most of us don't buy a home every day so even folks who have bought before may feel like first time home buyers. Here are a few things to remember when you start planning this journey.
1 - Do It Yourself House Hunting. Running around to open houses might be fun but it can waste a lot of time and gas money. Hire a Realtor. An experienced agent will be your best source of information on the local housing market. Their access to the MLS will allow them to show you all listings that meet your criteria as soon as they come on the market. They will help you negotiate the best possible price for your home. In fact, an experienced Realtor will help you avoid the mistakes on this list. For more tips on hiring a Realtor, see Connor T MacIvor's "How To Hire a Real Estate Buyer's Agent".
2 - Not taking time to get pre-approved. If you're planning to finance your home, start with the mortgage application. Once you have the mortgage pre-approved, your agent will be able to show you the best homes that meet your budget. When you apply for your mortgage you will find out if there are any issues on your credit that need to be repaired. Going through the pre-approval process first, gives you time to correct any errors. For more information on improving your credit, read MyMortgageInsider's "Mortgage Application Denied. What You Need to Do Next."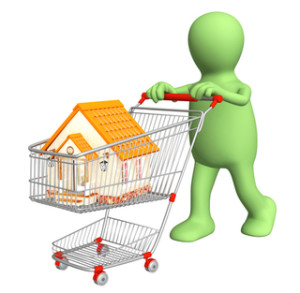 3 - Closing costs. Many buyers are surprised to learn they have to pay closing costs on top of their down payment. Buyers and sellers split the escrow fees. Your lender will charge a loan origination fee. You'll need to pay for the appraisal and any inspections. If the seller has pre-paid taxes, HOA fees, etc., they will be pro-rated from the date you take Title. Ask your agent and your lender to provide an estimate for closing costs. Bankrate recently published "Watch Out For These Closing Costs When Buying a Home."
4 - Neglecting the Home Inspection. Hiring a home inspector will cost you a few hundred dollars but it can save you thousands. A professional inspector will confirm that everything is in operating condition. They will check breaker boxes, the HVAC systems, etc., and will let you know if there are any problems. If the inspection uncovers major issues like mold or an HVAC unit that doesn't work, you may ask for repairs. Minor issues like a chip on the sink or a light bulb that needs to be changed should not become a deal breaker. Keith Hiscock suggests "7 Important Things To Look For When Viewing a Home". Written for the NY market, it applies to Las Vegas. Although we don't encounter basements often.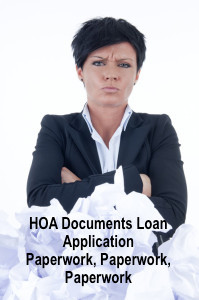 5 - Neglecting the paperwork required for your mortgage. The Dodd Frank Act became effective in January 2014. Underwriters will ask for tax records, bank statements, W-2s, 1099s, etc. If you don't provide this documentation your mortgage may be delayed or denied. One of the most common complaints from buyers is about having to provide so much paperwork. We understand your frustration. Underwriters are following the rules that Washington has passed. Things will go much easier if you respond to the underwriter's request promptly. Read "Understanding the Time Needed to Close a Mortgage Loan" for more info on various types of mortgages.
6 - Skipping the Home Warranty. Home warranty policies are a good idea when buying a resale home. It is not unusual for a new owner to find that an appliance stops working or a faucet starts leaking. If you have asked for a home warranty, you will be able to get the repairs for a small service fee. Especially the first year you own the home, we encourage having a home warranty. Sellers usually pay for the home warranty.
7 - Skimming the Homeowner's Association Documents. This is a common mistake home buyers make. The Common Interest Community or HOA documents can be lengthy. They're boring but they contain rules that will affect what you can and cannot do in your home. Nevada buyers have five days to review the CIC Resale package. They may cancel the contract if they cannot follow the HOA rules. On top of the rules, you should pay attention to the Association's reserves and budget. Does it look as if the HOA's finances are sound? Bill Gassett's "Tips For Dealing With A Homeowner's Association" is a valuable resource.
8 - Buying in the Wrong Neighborhood. Realtors cannot tell you which neighborhood is safe or what's the "best area". They can point out resources you can use to explore crime rates. In Las Vegas, we suggest our buyers use the crime-mapping tool on the Metro PD's website. Another tool we suggest is AlertID.com. According to their website, they are now available in other States as well as Nevada.
Realtors can show you the amenities in a neighborhood. Does it have parks? Where is the nearest shopping? How far to the nearest health food store or Costco? Those are all things a good agent will either know or will find out for you. We recently listed and sold a home for clients who had purchased their home without seeing it. The home was as nice as the photos. What they didn't realize was how far it was from restaurants, shopping, etc. Had they worked with an experienced agent, they would have had a look at the nearby amenities before buying. Read "Find The Best Neighborhood for 'You' in a New Town" for more tips.
9 - Forgetting About Extras. From the moment you hire movers or rent a U-Haul, you will find additional costs in owning a home. It isn't just the mortgage, interest and insurance you'll be paying. Studies have shown that buying a new construction home will save you money in on-going maintenance. The appliances, HVAC, plumbing and electrical systems are new. At the same time, the new home may not have the window treatments, water softener and other upgrades you might find in a resale home. "Is It Best To Buy a New Home Or an Older Home" explores some of the pros and cons. In either case, owning a home means you have to pay for repairs rather than calling the landlord.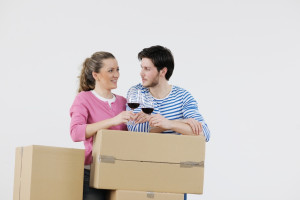 10 - Skipping the Final Walk Thru. The final walk thru should scheduled after the sellers have moved out of the home. The final walk through is not a full inspection. You need to verify that appliances, window treatments and other items agreed upon are still in place. Make sure the doors and windows didn't get damaged during the move. The home should be reasonably clean.
Buying a home can be one of the best investments most of us will make. Working with an experienced Realtor and Lender will help make the process as stress free as possible.