Top Ten Mistakes Home Sellers Make
Posted by Debbie Drummond on Thursday, March 13, 2014 at 4:38 AM
By Debbie Drummond / March 13, 2014
Comment
Home values have re-gained some lost territory over the past year. In Las Vegas, home values appreciated 25% over a year ago. Fewer homeowners are underwater on their homes. This is freeing many homeowners to consider selling. It's easier to sell now than it has been in years, but there are still some things to avoid.

Top Ten Mistakes Home Sellers Make:
1. Over-pricing. Most sellers feel they can start out high and then drop the price. They argue that they're leaving "room to negotiate". If you price it too high, many qualified buyers will not consider your home. They will decide you're unrealistic and wait to see if you drop the price.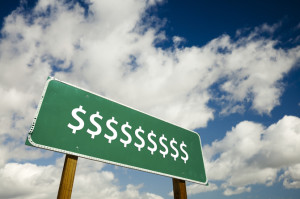 High prices mean that your home will linger on the market. Today's buyers know how long your home has been for sale. When they see it has been 2 or 3 months, they assume there must be something wrong with it. Price your home at or slightly under the current value to generate an auction frenzy with buyers.
2. For Sale by Owner. When buyers see a homeowner selling their own home, they expect to buy it at a discount price. After all, you're not paying a Realtor so you can afford to sell for less. They may also assume you don't know what your home is worth.
3. Clutter. If you want to make your home look small, show it with closets and cupboards over-flowing. The garage that is so full of boxes that you park on the Street is another turn off. For best results, hire a professional home stager to declutter and stage.
4. Maid service needed. Buyers look at a dirty house and assume that you have maintained it the way you clean it. Load the dishwasher. Vacuum and clean the floors. Make the beds. Keep bathrooms clean. A dirty house will sell but at a lower price.
5. Odors. Cigarette smoke and pet odors may not be noticeable to you but they will be to buyers. Hire the pros to get rid of unpleasant odors. The money you spend on them will bring a better price for your home.
6. Restricting Showings. The easier it is to show your home the better. Out of town buyers can be motivated. If they need to see your home today they may not be able to come back two days later.
7. The Elephant in the Room. Buyers want to be free to discuss how they can fit their furnishings into the home. They will not be able to do this if you're home. Present sellers give away intel that lets a buyer know their motivation. Let them see the home with their agent and your agent present. You can meet them after negotiations.
8. No combo lockboxes. The Association of Realtors sells electronic lockboxes that open with a "Supra" key. These are only available to Realtors, Inspectors, Appraisers, etc. The professional who has the "Supra" key has a unique code they use. This lets the boxes track who opens them.
If your agent puts a combo lockbox on your home, they have no way of tracking who entered the home if something goes wrong. An agent may let the buyer see the combo as they open the box. That buyer can come back unattended. We've had clients who left them for workers. Then we hear how someone managed to smash the boxes open. Only allow an electronic lockbox.
9. Bad or No Photos. Buyers start their search online. If your home doesn't have photos they will not want to drive over in person. For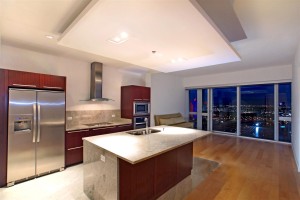 best results hire a professional photographer. Cell phones take good photos but they don't do justice with dim interiors. A pro can make your home look brighter and larger.
10. Hiring the wrong Realtor. Don't hire your relative who hasn't sold a home in two years. Or your friend who just got their license. Avoid the part time Realtor. They may be difficult for other agents to contact if they can't answer the phone while at their other job. They may have less experience.
DO - Find an agent who is familiar with your neighborhood and current on the latest market trends. Verify that they have a strong online presence. This shows that they understand how to market your home online.
Prices have stopped declining. For some homeowners this can be a great time to sell. Just make sure you avoid the top ten mistakes home sellers make. Click here to request your Las Vegas Home Value Report.
Debbie Drummond is a top Las Vegas Realtor. She specializes in the Las Vegas Luxury Home and high-rise market. Considering buying or selling your Las Vegas home? Call (702)354-6900 or email [email protected].