What are the Different Types of Real Estate Investments?
Posted by Debbie Drummond on Tuesday, March 6, 2018 at 11:26 AM
By Debbie Drummond / March 6, 2018
Comment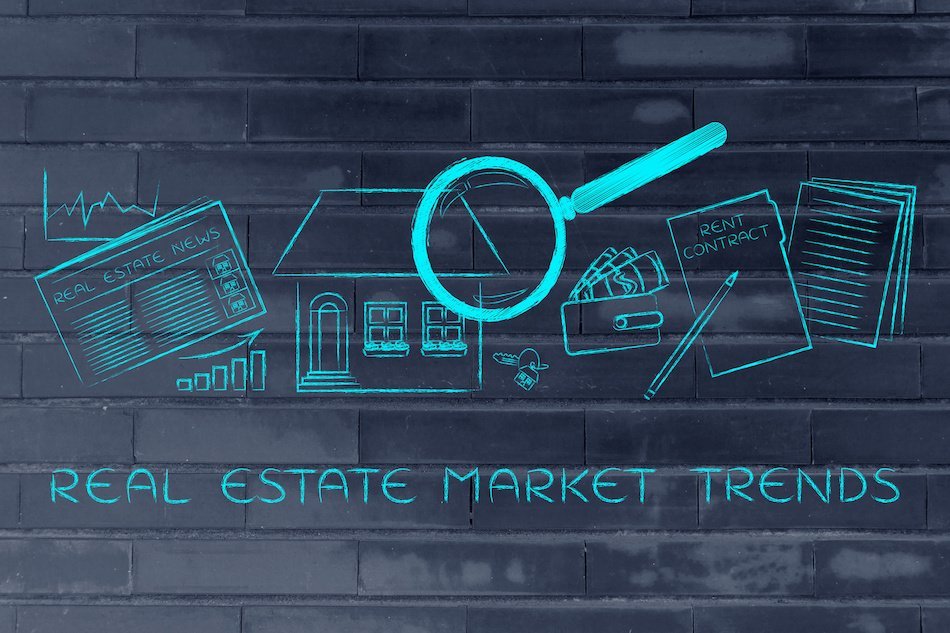 Real estate investments done right can be lucrative and rewarding. For someone who is thinking about getting involved and building a portfolio, it's important to know about the different types of investment, including the pros and cons of each. Having a good understanding of the different types of real estate investment can help you decide what real estate investment right for you.
Residential Real Estate
Residential real estate is the type of real estate that involves single family and multi-family properties, including duplexes and triplexes. The most common type of residential real estate is single family homes. Single family properties tend to have the greatest number of buyers and are the easiest to market to the general population.
People who invest in single family homes may rent out the property. As long as the home is occupied, it will generate income. However, if the tenant moves away, a single family home will generate no income until another tenant moves in. For this reason, many residential investors that don't want to make their investments a full-time job opt to have a property management company help retain and funnel in tenants.
A multi-family property is different because it will generate income as long as some of the units are occupied. These buildings are more difficult to sell and can take longer to find a buyer, but they represent a more sure way to make an income on an investment property when occupied.
Real estate investors hoping to maximize their profits on their multi-family building can live in their building and enjoy an owner-occupied mortgage at a special rate.
Fix and Flip Properties
Some real estate investors choose to purchase residential real estate, fix it for a low cost, and sell the house at a profit. Fix and flip properties are typically sold at a discounted price because they're in poor shape and can be sold at a much higher rate after they're fixed. Fix and flip properties work well for home buyers who have some knowledge of how to repair residential properties, but they hold quite a bit of risk. Looking for a home to flip is much harder than it looks on TV, and it should not be a decision made on a whim.
Commercial Real Estate
Commercial real estate like office buildings are often rented with multi-year leases that lock in revenue streams and provide stability for the property owner. Typically, a property owner will divide an office building into multiple units and rent to many different businesses. Small and medium-sized businesses are common clients in commercial real estate.
Commercial real estate is believed to have a higher and more stable income potential than residential real estate properties. Since leases are multi-year, and one building can be divided into many different units, the occupancy rate is often more stable than single family residences.
People thinking about investing in commercial real estate must do their due diligence to ensure that their investment is sound. Market research about local businesses and the property location can help investors decide whether or not an investment is a good one.
Retail Space
Retail space consists of single-use and multi-use buildings for restaurants, big box stores, strip malls and shopping malls. Profitability from retail space is directly related to the economy and the success of the store. In some cases, leases even allow the landlord to collect a percentage based on profits from the store.
Like office space, the most stable income to be had from retail space is multi-use properties, because even if one store moves away or goes out of business, other stores will continue to generate revenue. Even more so than office buildings, location is critical for retail space, as customers must be enticed to travel there to do business.
Industrial Real Estate
Industrial real estate consists of warehouses and factories, storage businesses and distribution centers. Industrial real estate can be very lucrative for the property owner who accommodates the special needs of the client. Many tenants, in Mountain's Edge or elsewhere, are willing to pay high fees for special on-site services and features. In recent years, industrial real estate has been in high demand due to the success of online shopping and the move away from retail.
Contact Your Real Estate Agent
Are you thinking about investing in real estate? Contact an experienced real estate agent in your area. Your real estate agent can answer questions and help you get started on the path to successful real estate investment.