What Are Typical Condo Insurance Rates in Las Vegas?
Posted by Debbie Drummond on Tuesday, April 18, 2023 at 7:42 PM
By Debbie Drummond / April 18, 2023
Comment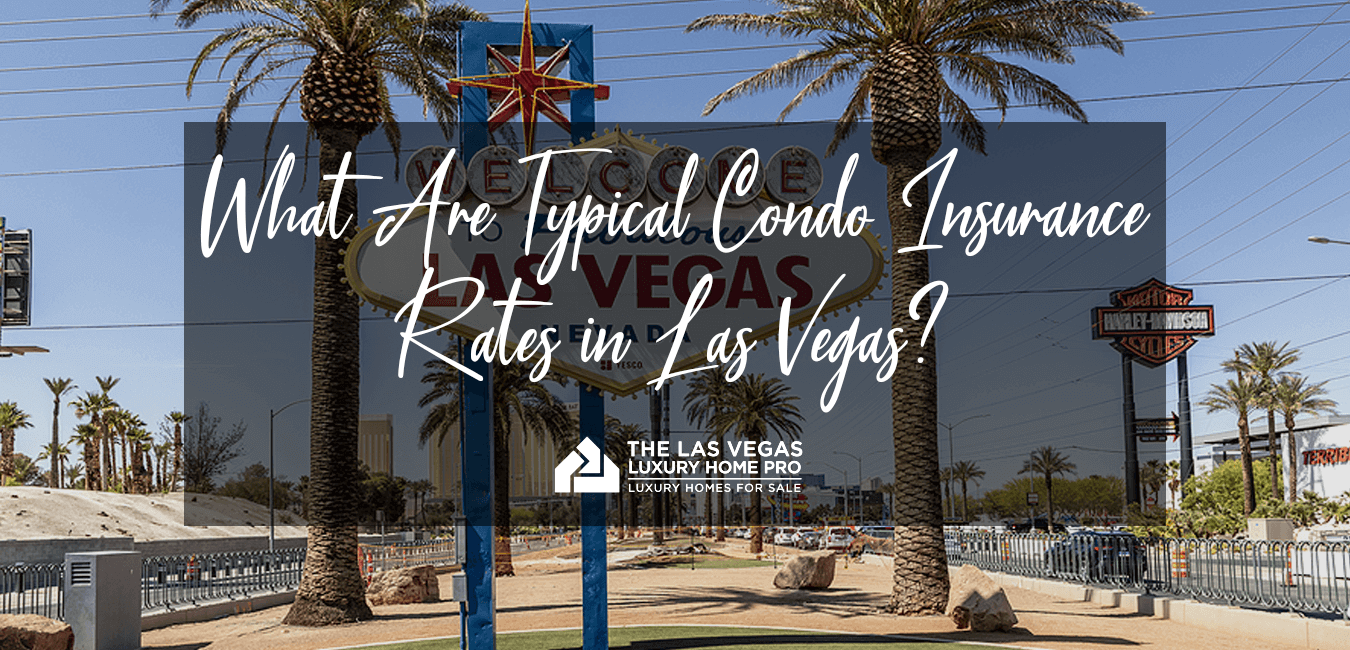 Just like owners of single-family homes need to have homeowners insurance, condo owners absolutely must have condo insurance. If you're not familiar with the difference between condo insurance and homeowners insurance you are certainly not alone. Many people don't come to learn that there is any distinction until they purchase their first condo. However, condo owners quickly come to learn that condo insurance is nothing short of essential. Fortunately, condo insurance is typically less expensive than homeowners insurance because the coverage doesn't need to be as comprehensive. If you're considering purchasing a condo in Las Vegas, understanding the typical condo insurance rates in the area is a key step in the buying process.
What Is Condo Insurance?
Unlike homeowners, condo owners don't own the land beneath their condo nor do they own the building itself. Therefore, insuring a condo is slightly different than insuring a home. Condo communities are usually run by homeowners associations, or HOAs, which are responsible for having a master policy that covers the land upon which the condos are built as well as the buildings. Those master policies do not, however, cover anything within the walls of the condo.
Condo owners must purchase condo insurance to protect themselves and their belongings in the event that a fire, theft, burglary, or other event covered by their policy takes place. Condo insurance essentially fills in the gaps that are left by a master policy held by your HOA.
What Influences Condo Insurance Rates?
There are a number of factors that influence the premium you'll pay for condo insurance. The location of your home plays perhaps the most significant role. If you live in an area with a particularly low crime rate, you can expect to pay a lower rate than if you live in an area with a higher crime rate. Insurance companies use your ZIP code as well as your home's proximity to municipalities like fire stations and police stations to determine the level of risk they take on by insuring your home. Your premium will be impacted accordingly.
The second important factor that influences the cost of your policy is what level of coverage you need. For example, a policy that offers coverage up to $100,000 will inevitably cost more than a policy that offers coverage up to $40,000.
Additionally, the type of coverage you choose will have an impact on your rate. If you opt for replacement cost coverage, your insurance provider will reimburse you for the full amount it costs to replace your belongings today. Alternatively, if you choose actual cash value coverage, your insurance provider will take depreciation into consideration when determining how much to pay out for your claim. The former type of coverage costs more than the latter, but ultimately offers more extensive coverage if a covered event should occur.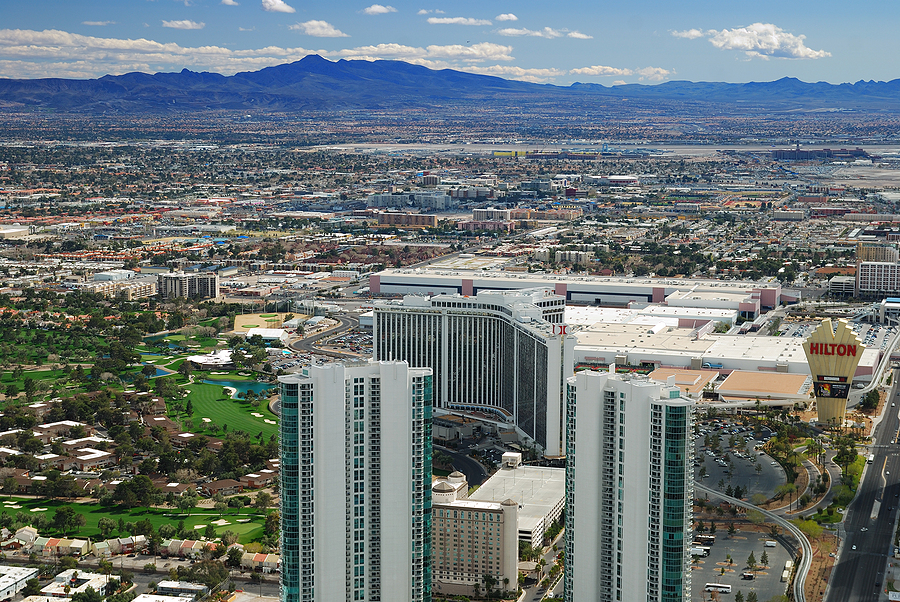 Planning to be in the market for a condo in Las Vegas?
Start searching all available
Las Vegas condos for sale
, or contact
Debbie Drummond, local condo expert, for all your buying & selling needs!
What Are the Current Condo Insurance Rates in Las Vegas?
On average, the cost of condo insurance in the city of Las Vegas is approximately $560 per year to insure property up to $40,000 with a deductible of $1,000 and liability coverage up to $100,000, according to recent data from insurance.com. Rates go up from there, depending on the level of coverage you choose. For example, the average rate for condo insurance in Las Vegas with coverage up to $100,000 is roughly $800 per year, which comes out to a little less than $70 per month.
Should you choose to increase your liability coverage, which protects you in the event someone is injured while on your property, you can expect rates to increase, but not as much as you may think. The average condo insurance policy in Las Vegas that includes $40,000 of coverage for your personal property, liability coverage up to $300,000, with a $1,000 deductible is only $580 per year, an increase of only $20 annually from a policy with $100,000 in liability coverage.
While the hope is that you will never need to file a claim against your condo insurance policy, the more coverage you choose, the more protected you will be if a covered event occurs. For condo owners, condo insurance is nothing short of essential.
Related Condo Insurance Content: