What Closing Costs Will You Pay?
Posted by Debbie Drummond on Monday, February 26, 2018 at 11:34 AM
By Debbie Drummond / February 26, 2018
Comment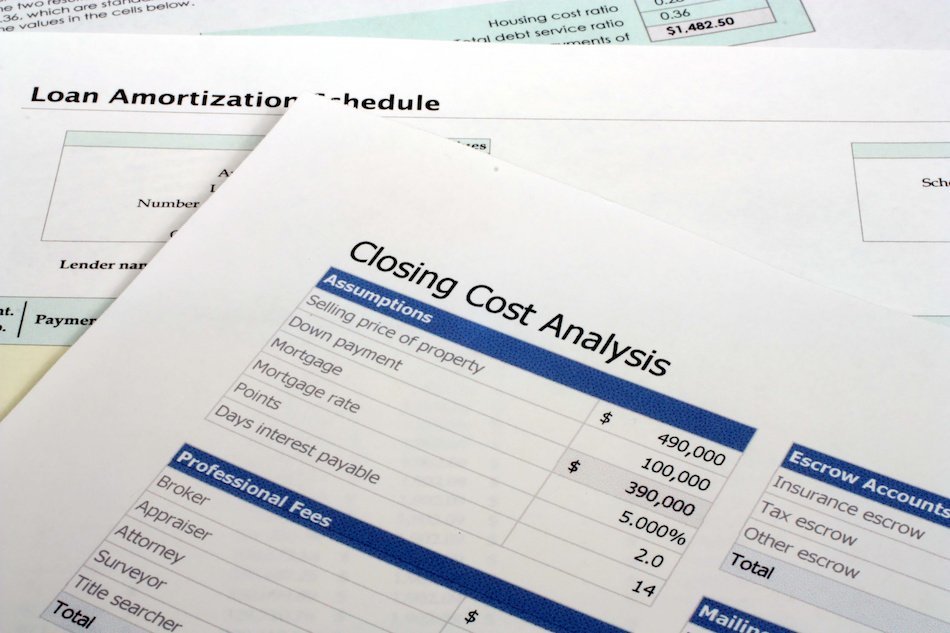 Closing costs are fees home buyers pay to secure their home and process their loan when buying a new home. In order to finally transfer the keys, both buyers and sellers will pay for a number of required services for the home. The services that buyers are required to pay for are all lumped in with their closing costs. The exact costs depend on the buyer's specific circumstances, including the type of loan they choose and the location they live in. It helps for buyers to understand what they're up against before getting started with the buying process in a Desert Shores home.
Who Is Paid
It's a common misconception that buyers are only paying the lender when it comes to closing costs. They're really paying everyone who was involved with the sale of the home—whether directly or not. For example, the buyer will pay the loan origination or application fee as a part of their closing costs, but they're also paying an inspector and an appraiser to discover any potential flaws in the home and assure the bank that they're not overspending for the home. In the end, closing costs typically work out to an additional 2–5% of the total cost of the home. Usually, these funds are not allowed to be borrowed because they may push a buyer outside of their original loan approval bracket.
Getting Started
Somewhat counterintuitively, buyers should try to get the best deal on closing costs at the very beginning of their buying journey. Fees will differ based on everything from the length of the loan to the type of loan (e.g., ARM, fixed-rate, etc.) a buyer chooses, so it helps to compare rates. A real estate agent or a financial professional can tell a buyer more about which type of loan will be the best for their long-term future. Lenders who offer rates that are on the low side will usually charge additional lender fees when the loan finally closes, so buyers may have to do some digging to really understand how much they'll pay.
What Buyers Get
Much of what a buyer receives from the deal is just the opportunity to buy a home. A title search company will need to draw up the paperwork, and they'll need to be paid for the research it takes to transfer the paperwork. (Title companies will look into the buyer's past to mitigate the chances of any personal or legal disputes on the home.) Closing costs also include title insurance on the off-chance the seller wasn't in full possession of the property. Finally, buyers will pay for an appraiser to confirm the property boundaries, home insurance to protect it, and property taxes to ensure full legal rights at the time of closing.
Potential Add-Ons
Each lender and state will have their own ideas of home ownership, which helps to explain why there's a 3% range when it comes to closing costs. For example, a lender may charge buyers a courier fee, which allows them to get their paperwork as soon as possible for potentially lower interest fees. Certain states may require an attorney for both the buyer and the lender to prepare and review the paperwork. Buyers may also choose to purchase discount points from the lender, a strategy that involves lowering the interest rate over the lifetime of the loan.
Tricks for Buyers
Buyers are allowed to negotiate closing costs with the lender and the seller, depending on the circumstances surrounding the sale of the home. Closing fees will need to be itemized, which gives buyers an easy way to see (and question) where their money is going. If a buyer is getting a particularly low interest rate, they can ask the lender to cover part of the closing costs rather than opting for discount points.
There's also a potential to roll closing costs into mortgage payments if buyers so choose. However, this option may require a second opinion as it isn't always the best long-term strategy.
When it comes to closing costs, there are remarkably few things set in stone. From what needs to be done to who needs to be involved, buyers have the option to make their voices heard. Buyers, sellers, and lenders must all work together to determine how everything is completed and who pays for it all. Understanding the details can make it far easier to negotiate with confidence.