What's My Las Vegas Home's Value in Today's Market?
Posted by Debbie Drummond on Wednesday, May 8, 2013 at 3:10 AM
By Debbie Drummond / May 8, 2013
Comment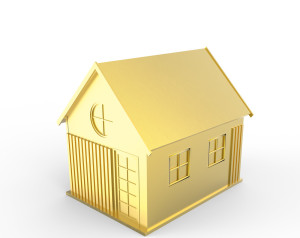 What's my Las Vegas home value?
Click Here to get a FREE "Las Vegas Home Value Report" that will compare your home to homes that have recently sold in your specific Las Vegas/Henderson neighborhood.
There are websites that have instant evaluations. Those are seldom accurate. One reason they are seldom accurate is they are looking at your home's value through a rear view mirror. They see what homes have sold for within a radius and may not understand that the subdivision just a mile away is cookie cutter while your home is in a small enclave of custom homes. Do they realize that the home they're using to undervalue your home was a foreclosure that had a pool full of green water?
Does the automatic home value estimate site know that you -
Replaced all flooring with high quality tile and wood

Replaced the 15 year old Heating/AC units with the latest energy efficient models

Replaced all the dated bathroom, kitchen and other fixtures with energy efficient, fashionable models
Those are just a few items that could add anywhere from a few thousand to tens of thousands in value to your home. How much they add depends on the size of your home, the community, your home's age and other factors that influence the current housing market.
Does the automatic home value estimate site know that -
You didn't maintain the landscaping and now the plants are dead

Your busy lifestyle has led to carpets that are beyond cleaning

Your appliances are older models that use lots of energy
Those are all things which will detract from your Las Vegas home's Value. Our free "Las Vegas Home Value Report" is designed to answer "What's My Las Vegas Home Value in Today's Market?"
Why is our report better than the instant Evaluation websites? Take a look...
One case study for the instant home evaluation sites:
A look at Zillow shows a home we're getting ready to list in Summerlin as being worth $361,602. Corelogic shows a valuation of $305,000. Neither of them take into account that the same floor plan was just listed for $425,000. The similar home has an inferior location since it backs up to a busy street. That home went into contract in only 24 days. It is scheduled to close on May 31. We'll know what it sold for when it closes. Will be very surprised if it doesn't fetch at least $400,000.
Pricing this home anywhere in the range of Core logic or Zillow's values would result in multiple offers that would drive the price up. Would the bidding war drive the price up over $400,000 if it were priced at $305K or $362K? At $362K you might get someone who would go just over $400K to beat other offers. Pricing at Corelogic's value would likely result in a maximum bid that was $375K or less. Even in today's market, buyers are reluctant to pay 25% above list price.
It's fortunate the sellers didn't set their price based on those "quick" valuations. While Zillow had a better valuation than Corelogic on this home, we have seen them alternate as to who has the closest valuation. We seldom see either of their values within 5% of current market value.
Other sites such as House Values, inform us that our info will be forwarded to a licensed agent. It only takes a look at the varying quality of photos in the MLS to know that not all agents are created equal. Do you want them to send your info to one of the agents who puts dark, unfocused photos of your home on the internet? How do you know they will forward your info to an experienced listing agent rather than a newbie? Let's face it, they determine who gets your info by selling it to the agent who will pay their price. Sometimes it's the experienced agent and sometimes it's someone trying to break into a new niche.
The real estate sites don't try to match up the leads they sell to agents with appropriate experience. If you look at high rise condos, your "lead" may be sold to someone who's never stepped foot into a high rise building. If you are selling a luxury home in Las Vegas, you definitely don't want to rely on the instant, market evaluations. They may forward your info to someone who has never sold a luxury home and who will not understand why someone would pay more for a custom home than the production home half a mile away.
If you are looking to sell your home in Las Vegas or Henderson, we have sold homes in all price ranges and styles. We have sold investment and high rise properties. We are experienced with custom homes that are truly unique. We have sold homes in Las Vegas finest communities.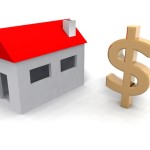 In addition to listing homes, we do work with buyers. Our experience with buyers gives us the most up to date knowledge of what the competition is and what it will take to get you the highest possible price for your home.
What if you're not ready to sell but curious about your home's value? We'll be happy to provide our Free Las Vegas Home Value Report. We understand that after the drop in Las Vegas home values, everyone is curious as to how much their home is worth. In addition to providing a current analysis of your home's value, we'll be happy to keep you updated with periodic Las Vegas Home Value Reports. With our assistance, when you are ready to sell you will have a solid answer to "What's my Las Vegas Home Value in Today's Market?"