Where Can I Find Property For Sale in Las Vegas?
Posted by Debbie Drummond on Saturday, February 25, 2012 at 3:20 AM
By Debbie Drummond / February 25, 2012
Comment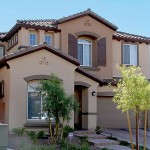 "Where can I find homes for sale in Las Vegas" may sound like an odd question for a real estate agent who has been helping buyers and sellers with their real estate pursuits in Las Vegas since 2003. Unfortunately, we are going through a constantly changing housing market here in Las Vegas.
At the peak of the market in 2004, the number of homes listed for sale declined to only 2400 at one point. That was barely a month's supply. At that point, builders began building a home on every piece of land they had available and buying more land. By 2008, it was obvious that the market had turned, the number of homes for sale in Las Vegas was at least a year's worth of inventory and we didn't have the influx of six to seven thousand new residents relocating here every month.
The past few years have been dreadful for many who live in Las Vegas. Where we once led the nation with the lowest un-employment rate in 2005 or so, in recent times we've seen un-employed workers leave the area, especially in the construction industry. And, even after they have left un-employment soared to almost 15%. The current rate is down to 12.7% according to the U.S. Department of Labor. With the high un-employment rate came the foreclosures.
The number of homes listed for sale in Las Vegas grew and grew. While the housing collapse didn't start getting publicity in the press until 2007 or 2008, it was in 2005 and 2006 when professional Realtors started noticing a change. Individual home sellers were still trying to hold out for top dollar but we noticed that the home builders who had started cutting back on our commissions were suddenly offering higher commissions...We should have known then that the end was in sight.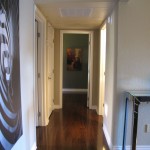 While the press continued to report about the "housing shortage" and "sky-rocketing prices" in 2006 and even into 2007, the market was changing. We are now seeing signs now that it is changing in the other direction. At the worst part of the market, the number of homes for sale in Las Vegas was averaging 25 to 26 thousand. In 2011 we saw the number start declining. It took awhile to see fewer than twenty thousand homes available for sale. Gradually over the past year we saw the inventory decline to between ten and fifteen thousand homes for sale.
The National Association of Realtors has traditionally viewed a six month supply of homes for sale as a "balanced" market. More than that is a buyer's market and fewer begins to favor seller's. As of today, we have 7203 single family homes listed for sale, 1304 condos and town homes and 401 high rise properties listed for sale. That's a total of 8908 homes that are listed for sale with no contingent or pending accepted offers. We "sold 48,186 single family homes, and condos" last year, as reported in the Las Vegas Review Journal. At that rate, today's inventory of 8908 properties available for sale will not last more than a couple of months.
The reason for going into all the detail of how many homes are currently available, aside from a market update, is that we are constantly getting calls from buyers who want to know about this MLS number or this property address and when can they see it? We're always happy to show homes that are available for sale. Unfortunately, in today's world, websites like Zillow and Trulia who show listings in almost every city, small town or place where homes are listed for sale are not able to keep their websites updated to only show the most current listings. In fact, one has to question whether they really want to screen out homes that have gone into contract since their goal is to keep you on their website as long as possible. Fewer listings means they can't keep you mesmerized as long.
On our website, we strive to only show homes that do not have accepted offers. Our data is updated nightly with only an occasional glitch that leaves us for one or two nights of not getting updated. And since we update at midnight, I have had someone call about a listing that was on our site as available only to find it had gone into contract early in the a.m. I've also had someone call about a listing on our site and discovered the price had been reduced since our site had updated at midnight the night before.
From Zillow, I have had folks call me about a home I had listed and sold as much as two years earlier. I have had a client who got outbid on a property find out from me that it had closed escrow at X price, only to see that it was listed for sale on Zillow or Trulia at the price it had been listed at before. I'm sorry, I find Zillow's "Zestimates" amusing.
I do check both of these sites out occasionally out of curiosity, but if you really want to find the homes for sale in Las Vegas, work with a Realtor. Use my site. Use one of the other local websites that tells you when it was updated, and have your Realtor set up a search so that you receive new listings as soon as they come on the market. While some of the websites out there may choose to show properties that are now under contract, or that have already sold to keep you looking on their sites, only a member of the Greater Las Vegas Association of Realtors has full access to the MLS and has the expertise to customize a search so that you see every single listing that meets your criteria, without being mislead by seeing listings that are already in contract or sold. Use Zillow & Trulia for fun, but work with a Realtor when you are serious and don't want to waste your time.