Why Hire a Realtor When Buying New Construction
Posted by Debbie Drummond on Tuesday, November 30, 2021 at 1:24 PM
By Debbie Drummond / November 30, 2021
Comment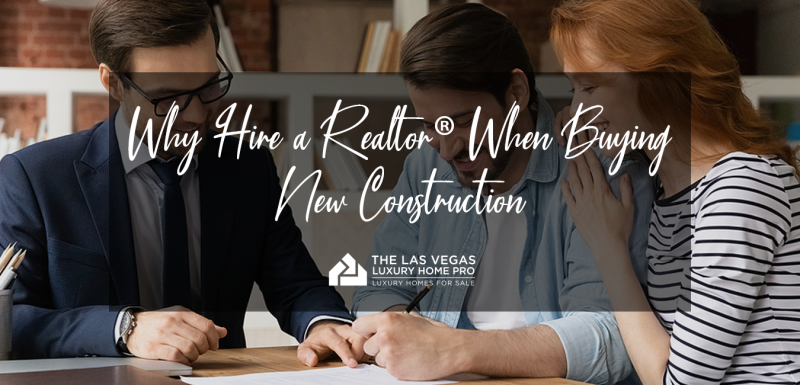 There are a lot of appealing factors related to buying a new construction home, especially if you're able to work with a builder and customize the home to fit your unique lifestyle needs and wants. During the buying process, it's also not all that uncommon to ask yourself whether hiring a realtor is even necessary if you're someone who is buying directly from a local home builder. But as a local new construction expert, I'm here to tell you that working closely with a buyer's agent is not only helpful but has a wide-range of advantages you might not have considered, starting with these:
To Have Someone Working For You
The home builder has a builder's agent working to represent their own best interests. That's why It helps to have your own realtor working with you. Some builders won't pay your agent fees if you don't register them on your very first visit to the new home site. Having your own realtor can help you get the best value, and help you navigate some of the frustration and hassle that comes with buying a new home.
Location & Pre-Sales
Sometimes a realtor well-versed in new construction can help lead you to new neighborhoods you haven't even thought of yet. There are sometimes pre-sales on lots that can save you a lot of money if you know when they're happening and if you're willing to act fast.
Financing Recommendations
A realtor can also help by recommending financing. A builder likely has their own "preferred lender", and they'll probably want to steer you in that direction. If you have your own realtor, you'll have some help in shopping around to find the mortgage that works best for your individual needs.
Negotiating For Extras
Having a realtor can also help when it's time to negotiate any extras during the building process. This could mean getting things like upgraded appliances or countertops. Sometimes a realtor can negotiate for things like paint color and exterior features, too.
Contracts/Deposits
A realtor working for you can also help lead you through all the contracts and any deposits you'll be responsible for along the way. You'll be signing a lot of paperwork. It helps to have someone who can better help you understand what you're signing and what your commitments are in the new construction home buying process.
Love what a new construction home has to offer?
Search
Las Vegas new construction homes for sale
, or Contact Debbie Drummond, local new construction expert, for all your new construction home buying needs!
Attending Meetings
With a new construction home there could likely be a lot of meetings to account for. Oftentimes, a realtor can attend those meetings either for you, or they can join you as part of the home buying and building process.
Overseeing Inspection
It's unlikely the builder's agent is going to push very hard for a home inspection. If you want one done, your own realtor can help make sure it happens. They can also help oversee the inspection.
For The Walk-Through
A realtor working on your side can also help with the final walk-through. This is your opportunity to find and point out any cosmetic issues prior to closing. The builder may not be willing to fix any scratches, dents, etc. after you sign the papers and start moving in, because at that point it will be harder to prove when the damage actually happened.
Future Recommendations
A realtor can additionally be a wealth of knowledge after you move into a home. If you need any help finding an electrician, a painter or someone to install things like window coverings, they will likely have recommendations regarding vendors to use.