Why is Financing So Difficult For High Rise Condos?
Posted by Debbie Drummond on Thursday, November 28, 2013 at 1:04 AM
By Debbie Drummond / November 28, 2013
Comment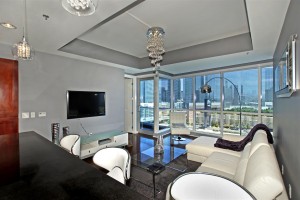 One of the most common obstacles we encounter when buyers want to purchase a high rise condominium is the mortgage. Over the years, we've had many would be buyers who couldn't buy a high rise simply because banks weren't financing them. It has always been disappointing to buyers who have good credit and can afford the monthly payments to find out the bank won't make the loan on their favorite building.
When a lender considers offering a mortgage on a property they look at many issues. Not just the buyer's credit. Assuming the buyer can qualify for a mortgage, they move on to evaluate the property being purchased. If the property being purchased is a condo, the lender will ask the HOA to complete a questionnaire. Two items the questionnaire will investigate are occupancy and litigation.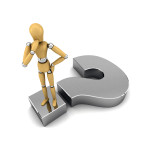 Litigation - We live in a litigious society. We've heard it said that when it comes to a high rise buildings, that "sooner or later they all end up in litigation". Sometimes the suits address a laundry list of minor issues. Sometimes the issues are more serious. In either case, the HOA involved has had inspections and compiled their list of defects. The homeowners have voted to pursue the suit. What many homeowners fail to consider is that during the time they're pursuing the lawsuit, financing for the building will dry up. Banks simply don't want to loan money on buildings that may be hit with a heavy repair assessment.
Several of our high rise buildings have gone through litigation and settled their lawsuits. Once the suit is settled, if there are more owner occupied properties than tenant occupied, financing may again be possible. It is important to note, that each Tower in a community has their own separate HOA. This can result in financing being available in one Tower and not another due to the litigation that only affects only one of the Towers.
Occupancy - Providing there is no litigation, the next area that can make or break the mortgage is occupancy. Even with single family homes, lenders prefer neighborhoods with a high ratio of owner occupied homes. It is widely believed that homeowners take better care of their homes than tenants. If a community is occupied by too many renters, banks may be concerned that home values will decline. When the lender reviews the questionnaire and finds that the building is 70% tenant occupied, they will likely refuse the loan.
Over the past few years, low prices have attracted the cash investors who like the low maintenance aspect of investing in condos. For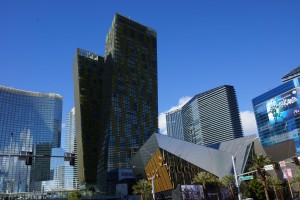 this reason, we have to verify whether a condo has financing available before making an offer if the purchase will require a mortgage. This applies to more traditional condos as well as high rise.
HOA Fees - One final issue that can influence whether you qualify for a mortgage on a high rise condo are the HOA fees. The lowest HOA fees in our high rise buildings are found at The Martin. Their fees average .48/sf. For the smallest condo that's $497 per month. Many of the buildings have HOA fees that are double or four times that amount. When the bank calculates whether you can afford the monthly mortgage payment, the monthly HOA fee will be considered. For many buyers, the fee can push the buyers living expenses to the point that they won't qualify for the loan.
The good news - we are starting to see high rise condos with mortgages. We closed two deals at Panorama Towers last week. We represented the buyer on one and they secured a 20 year mortgage through Nevada State Bank. We represented the sellers on the other purchase. The buyers on that one financed through Prospect Mortgage out of California. Brandon Hawkinson who is Broker of Directors Financial Group has worked with buyers at Panorama, Turnberry and other high rise buildings. Those are lenders we are familiar with who have become active in the high rise sector. We expect to see more lenders entering this segment of the market as the market continues to recover.
The properties where it is easiest to purchase a high rise with a mortgage are the buildings that are selling "new" condos. The Martin even qualifies for FHA financing with 10% down. Turnberry Towers, Veer Towers and ONE Queensridge Place all have made arrangements with lenders who finance their previously unsold units.
Article by Debbie Drummond, a full time Realtor with over 10 years experience in the Las Vegas High Rise market. For more info call (702)354-6900 or email [email protected]