Want Wood Flooring? Consider These Options
Posted by Debbie Drummond on Monday, February 3, 2020 at 6:47 AM
By Debbie Drummond / February 3, 2020
Comment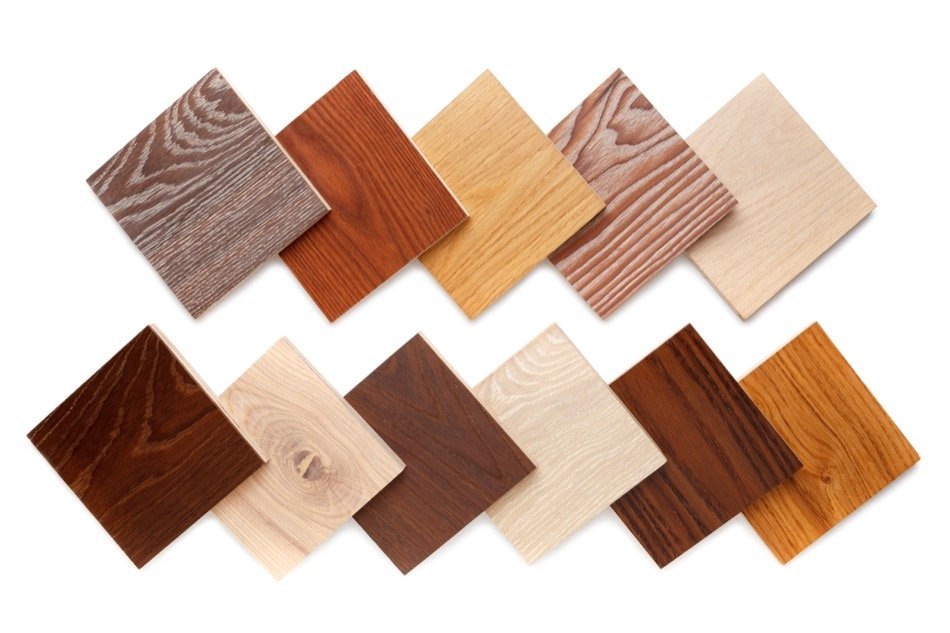 Wood flooring is traditional in Centennial Hills homes and throughout the world. In early America, wood flooring was typically of two types: hardwood planks or parquet for formal or public spaces, and humble pine or other local species for bedrooms, kitchens and the second floors of eastern homes, as well as in frontier cabins. Hardwood, often oak, cherry or maple, was invariably stained and polished, while less expensive wood could be painted.
During the war years and continuing through the building boom of the mid-20th Century, wood fell out of favor in many areas, largely because of price, but also because "modern" linoleum and wall-to-wall carpet were introduced as easy-care alternatives. Today, homeowners are rediscovering the appeal of wood, and there are many more options available.
Wood Floor Considerations
Site-finished solid wood flooring is desirable, durable, easy to walk on and live with, and can be sanded and refinished as needed. Wood must be acclimatized to its location prior to installation, and must be installed over a level plywood subfloor, ideally with a moisture barrier underneath. Because wood continues to expand and contract with weather changes, professional installation is recommended. In high-humidity locales, or over-radiant heat, solid wood may not be ideal. Solid wood planks, with a usual thickness between 5/8 and 3/4 inches, may be simply butted, or installed with tongue and groove joints. Wood planks are commonly available in widths from three to eight inches and varied lengths. Random plank wood floors are a contemporary choice. Solid wood is the most expensive option, with custom patterns like herringbone or ornate parquet commanding even higher prices.
Engineered Wood
A modern technique that bonds a thin layer of real wood to a strengthened sub-structure is known as engineered wood. Available pre-finished, engineered wood floors can be installed by do-it-yourselfers with basic knowledge and attention to detail. Some engineered wood is finished with a water- and moisture-resistant sealer that makes it suitable for use even in basements, kitchens and bathrooms. It requires little special care, and gives rooms a traditional look with all the appeal and lasting good looks of solid wood. In case of flooding or severe damage, however, most engineered wood will require replacement rather than refinishing.
Other Wood Floor Options
Reclaimed wood includes old barn wood, flooring from demolished buildings, antique ceiling and industrial timbers and other kinds of wood that are recycled for re-use as flooring. Such floors are especially charming in homes with industrial or eclectic decor. Sometimes, such flooring still has remnants of old nails or patches of paint, and it can be left as is, finished with a simple sealer, or lightly sanded to restore some grain and sheen. Price can vary, and occasionally bargains are available when older buildings are demolished.
Living with Wood Flooring
Part of the perceived beauty of wood flooring is its ease of care. Occasional spills can and should be quickly wiped up and thoroughly dried. Even dog and cat hair is easy to sweep up on a regular basis. Normally, all the care that is needed is a quick pass with a dust mop and occasional cleaning with a damp mop. A wood floor should never be drenched with liquid, water or any other cleaning agent, and waxing is rarely required if normal care routines are observed. Hardwood is hypoallergenic, does not readily attract pests, and can be overlaid with rugs for extra comfort.
Modern wood flooring is not only a decorative choice, but it adds financial value to a property, and is considered highly desirable for resale.