Your Guide to Refinancing Your Mortgage
Posted by Debbie Drummond on Monday, May 6, 2019 at 6:26 PM
By Debbie Drummond / May 6, 2019
Comment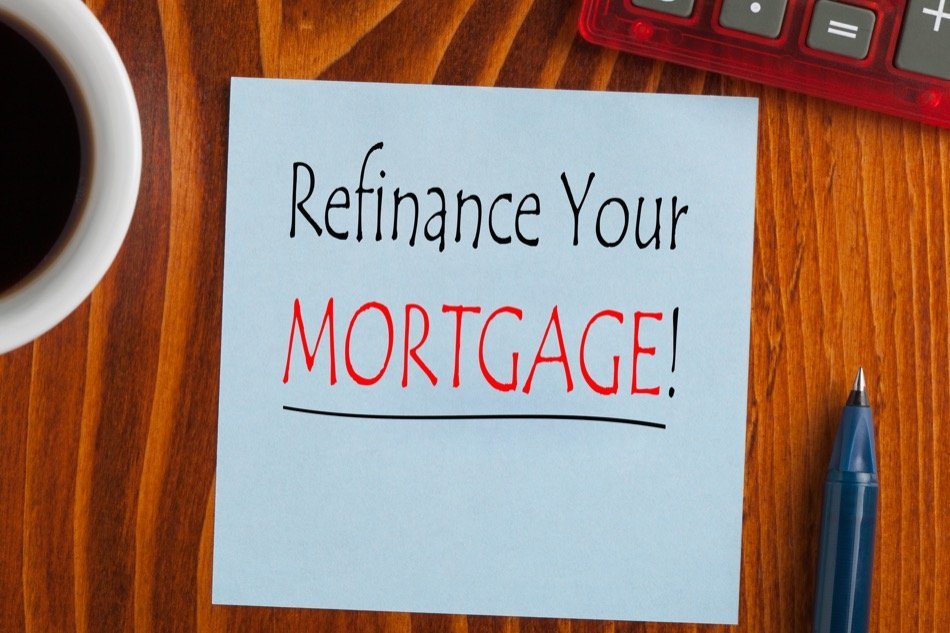 Most new home buyers will need to secure financing in the form of a mortgage with a lender. However, the interest rate a borrower closes with, doesn't have to be the interest rate they are stuck with for the life of the loan. In most cases, a homeowner can refinance their loan.
There can be several reasons for refinancing a mortgage. One reason could be to simply reduce the amount of monthly payment. However, some may be struggling to make mortgage payments or could use extra funds to cover unexpected expenses. Those homeowners that qualify may benefit from refinancing their home mortgage, as refinancing can help borrowers get better terms on their loan or achieve specific goals.
There are important considerations for those thinking of refinancing. Understand more about refinancing a home mortgage loan today.
For informational purposes only. Always consult with a licensed mortgage professional before proceeding with any real estate transaction.
Loan Refinancing
Loan refinancing allows a homeowner to replace the terms of the original loan with a new loan. This may be a useful option for individuals looking for a loan with lower interest rate or to cover the costs of a home renovation. Some may also choose to refinance a loan when they need to pay for:
A major purchase, such as medical procedures, adoption, a wedding or a car; or
A home improvement like home remodels or furnishing a home.
Some may also want to consolidate debt and get a lower interest rate with a personal loan.
When a person refinances, a new loan is issued while the old one is paid off. Those that have significantly improved their credit since getting the original loan may want to investigate the possibility of refinancing a home loan. Individuals can adjust the length of their mortgage to either pay off a loan sooner or reduce the amount of monthly payments. Loan refinancing also allows an individual to replace an adjustable-rate mortgage (ARM) with a fixed-rate mortgage.
Loan Refinancing May Not Be Right for You
Refinancing is a useful option for many but may not work for everyone. Refinancing may not be the best choice for those with large amount of debt or poor credit. It may also not be helpful for those who have had their loan for some time. When first taking out a mortgage loan, a large percentage of the payment is directed toward the interest. This percentage decreases the longer a mortgage loan is held, meaning that an increasingly larger amount of the payment goes to paying off the principal. By replacing this original loan with a new loan, this amortization process starts again. Payments after this new loan is issued start with a large portion of each payment allocated to the interest of the loan.
Other potential issues may include a prepayment penalty. Individuals who are charged a prepayment penalty if paying off a mortgage loan early may need to investigate if the penalty may be waived. The costs of the prepayment penalty may outweigh any savings achieved from refinancing. Lastly, those who may move in the next year or two may want to look into other alternatives, as not enough time may elapse to see significant savings from refinancing.
Eligibility for Refinancing a Mortgage Loan
Those who went through applying for a mortgage loan will find that the refinancing process is surprising similar. A lender will review factors including:
Income and assets;
Current property value; and
Amount to be borrowed.
Those who have their home appraised for less than it was originally may find that their loan-to-value (LTV) ratio does not meet specified guidelines. Also individuals with negative amortization may find it hard to refinance. Individuals may want to take steps to improve their credit if they have made late payments or accrued significant debt since taking out their original mortgage loan prior to attempting to refinance with a lender.
What Can Happen When Refinancing a Mortgage Loan
Refinancing a mortgage is not without a cost. Applicants can expect to pay fees for a title search and title insurance fee, application fees, lender attorney review fees and other expenses that may be part of the process. Transition fees may also occur with an original loan with a fixed term and penalty clause. Individuals who are interested in refinancing may want to use a Green Valley home refinance calculator to see whether the resulting numbers given makes refinancing worthwhile.
Some borrowers may find that their lender wants an upfront payment, representing a percentage of the loan amount. Expect to discuss the amount desired and a points system used to determine the interest rate of the new loan. Borrowers with too many points may not be able to appreciate a real savings from refinancing a mortgage loan.
Related: How to use a cash-out refinance to invest in new property
Personal Loans and More
Refinancing a mortgage loan is only one option available to borrowers. Individuals who find themselves in difficult financial circumstances may want to look into other types of loans that may be available to them. Taking steps to work on credit and debt levels can help those who find that refinancing a mortgage loan will help them. Speak with a lender to learn more about all the loan options that may be used for a specific situation.
For informational purposes only. Always consult with a licensed mortgage professional before proceeding with any real estate transaction.