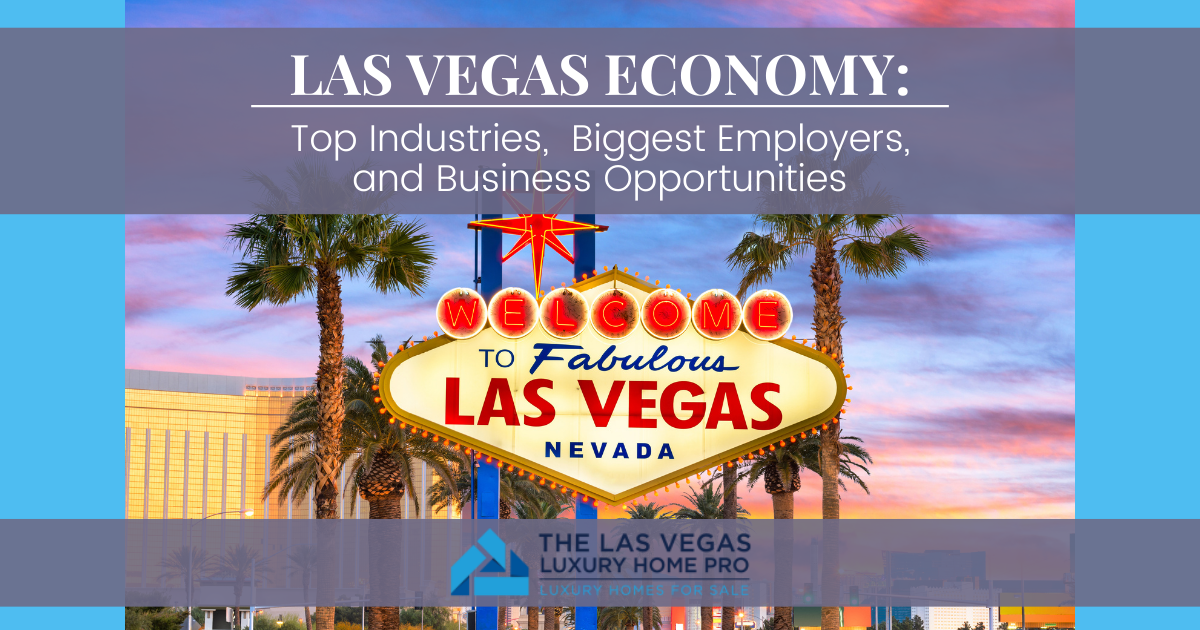 Las Vegas Economy: Top Industries, Biggest Employers, & Business Opportunities
Las Vegas is one of the biggest tourist destinations in the world, and it is in the top three destinations for business conventions in the United States. Renown throughout the globe for its many entertainment options, more than 2.2 million residents call the metropolitan area home. Traveling to the community can be quite an experience, with lots of shopping, shows, and unique dining outings. But many people wonder if Las Vegas is a good community for permanent residence.
One of the best ways to begin an investigation into a new city is to understand its local economy. Each community has a unique mix of jobs and opportunities. Determining if Las Vegas is a good economic match can help predict the eventual quality of life upon relocation to the entertainment capital of the world. Here's what you should know about the Las Vegas economy.
Top Industries in Las Vegas
The tourism, gaming, and entertainment industries provide more than 315,000 jobs in the state of Nevada, with an average earning per job of nearly $40,000 a year. This number includes a 14.8% increase in the last decade. More than a fifth of these jobs are found in restaurants. Around 170,000 of the jobs within tourism, gaming, and entertainment are attached to casino hotels. Slightly more than 100,000 jobs are contained within full-service or limited-service restaurants.
The Las Vegas area has a strong health and medicine industry. The University of Nevada Las Vegas School of Community Health Sciences offers training programs in public health and a number of research labs and centers. The region offers about 90,000 positions related to health and medical services. This is an increase of more than 42 percent since 2010, indicating the industry is likely ripe with opportunity. About 14 percent of these positions are registered nurses, and another 10.3 percent are personal care aides. Medical and nursing assistants round out the next highest numbers, each at just under 5 percent.
Business information technology ecosystems is another growing industry in Las Vegas. With an increase of more than 67 percent since 2010, the area currently hosts more than 54,000 employees in IT roles. The largest category of employees is customer service representatives at 13 percent. Laborers and freight staff fill another 8 percent of positions. Sales, telemarketing, and software developers fill around 3 percent of positions each. Businesses related to natural resource technologies accounted for another 37,000 positions with an average salary of about $80,000 a year. Additional jobs within these technologies are plumbers/steamfitters, tradespeople, and construction workers.
Top Industries in Las Vegas
Tourism
Gaming
Conventions
Health and medicine
Information technology
Largest Employers in Las Vegas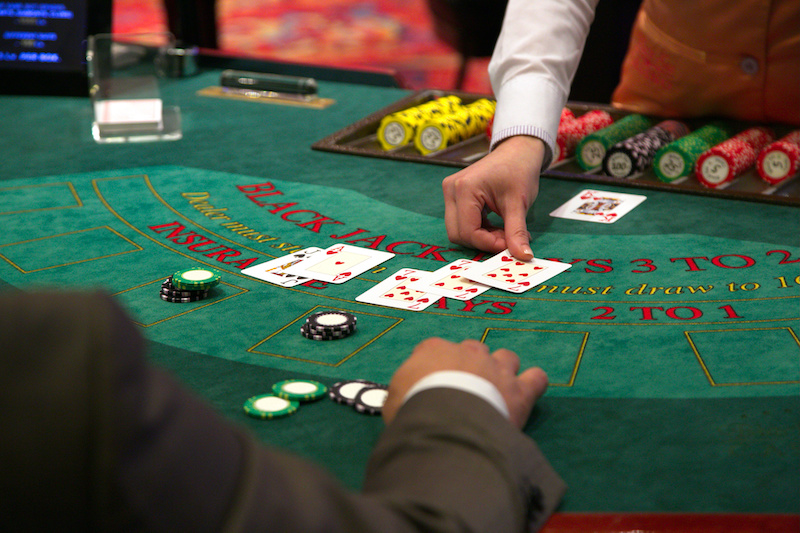 Surprisingly, the largest single employers in the community are not in the tourism, gaming, and entertainment industry. National defense provides a fairly strong economic benefit to the region. Nellis Air Force Base is home to the largest composite flying wing of the Air Force. The base also hosts the USAF Weapons School and the Air Demonstration Squadron. Almost 12,000 military and civilian employees work in some capacity at Nellis.
The Las Vegas Metropolitan Police contributes another 7,000 jobs. The department operates as a combined city and county agency, providing law enforcement services throughout Clark County. Around 750 of these jobs are corrections officers, while another 2,700 jobs are officers working directly in law enforcement capacities. The remaining jobs are contained within various support staff positions.
Rounding out the top employers in the Las Vegas area are hotel-casinos. Flamingo Las Vegas Hotel-Csn and MGM Grand are among the largest in the area, each employing 6,000 workers. Several other hotel-casinos are slightly smaller but still impressive, including Caesars Palace Las Vegas Hotel, Las Vegas Sands Corp, Mandalay Bay, Orleans Hotel & Casino, and Planet Hollywood. Each of these employers hosts huge complexes, including hotels, full-service restaurants, shopping outlets, and convention centers.
Additional Large Companies in Las Vegas
Johnson Electric
Wynn Resorts
Boyd Gaming
Clark County School District
International Game Technology
Station Casinos
Scientific Games
Diamond Resorts International
Golden Entertainment
Boomtown
Las Vegas Economic Facts and Figures
General tourism, conventions, and gaming are all traditional hallmarks of the Las Vegas reputation. The casinos are mostly located either downtown or on the world-famous strip. The largest and most popular casinos, restaurants, and other destinations are all located on, or near, the strip. However, the geographic landscape of the area is changing.
In the last thirty years, area leaders have focused on diversifying the local economy. As a result, a few new developments arose to provide new attractions for visitors not interested in gaming. Several of the new buildings are contained within Symphony Park near downtown. The Lou Ruvo Center for Brain Health is dedicated to raising funds and conducting research into brain diseases like Alzheimer's, Parkinson's, and ALS. The Smith Center for the Performing Arts is a five-acre facility, composed of three theaters housed within two separate buildings. It features the Las Vegas Philharmonic, Nevada Ballet Theatre, and other dance and music events.
Within Symphony Park, the Discovery Children's Museum is a three-story facility dedicated to hands-on learning. Nearby, the World Market Center has provided a great location for the furnishings industry trade shows since 2005. Outside the entertainment and hospitality industry, a few corporations have recently opened headquarters within Las Vegas. Online retailer Zappos relocated to the previous city hall building in 2013. The Writer's Block independent bookstore opened in 2014, providing a source for retail, publishing, and literacy education.
In part because of the diversification, the Las Vegas community remains economically healthy, despite competition from other gambling destinations. The current median household income in Las Vegas is more than $50,000.
The unemployment rate in Las Vegas is 6.7 percent, about two points higher than the national average.
Prospective home buyers will find the typical purchase around $300,000, with prices expected to rise moderately. However, high-rise home prices and condo prices fluctuate depending on the location.
Living and Working in Las Vegas
Las Vegas is a great place to visit, but it takes detailed research to make a final decision if moving to Las Vegas is the right choice. With many jobs in the tourism, gaming, and entertainment industry, a high cost of living, and diversification of the economy with new developments, Las Vegas provides people with many opportunities and things to do as the ultimate entertainment destination. If you'd like more information to help you make the decision to move to Las Vegas, contact Debbie Drummond at Simply Vegas Real Estate with The Las Vegas Luxury Home Pro at (702) 354-6900 and get started discovering if Las Vegas might be the right city for you.