Las Vegas High Rise Condos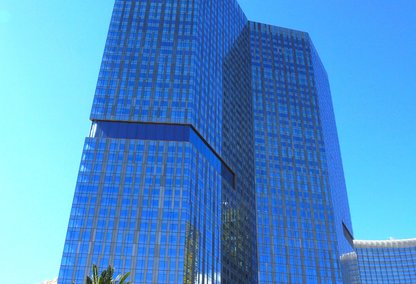 Las Vegas High Rise condos offer a variety of styles and budgets. Turnberry Place and Park Towers offer a more traditional style. We find art deco at Metropolis. For the loft style, there's Newport Lofts and SOHO. Veer Towers is our favorite for modern architecture. Looking for the option to rent when you're not in town? MGM Signature, Trump and Palms Place are perfect for you. From studios to a 15,000 sq ft penthouse, Las Vegas high rise buildings have it.
High Rise Condos for Sale
Las Vegas High Rise Condominium Statistics
October 2, 2023
Search All Real Estate For Sale in Las Vegas
See TODAY's New Listings, search by beds/baths, home & lot size, listing status, days on market & more!
Thinking of a move to Las Vegas? Read our Las Vegas Moving & Relocation Guide.
What is a High Rise Condo?
A building that stands taller than 75 feet is regarded as a high-rise building. These types of buildings are often constructed with reinforced concrete and/or steel frames to provide structural stability to support the weight of the building. Upper floors of high-rise condos are especially popular with first-time homebuyers, especially when people move to metropolises in search of better jobs and lives.
High Rise Condos in Las Vegas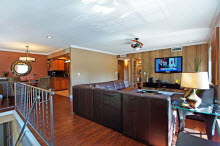 The first Las Vegas High Rise condo was built in 1974. Regency Towers still offers incredible views inside the Las Vegas Country Club. By the year 2000, developers realized there was a market for luxury high rise condos. The first modern high rise communities were Turnberry Place and Park Towers.
The success of those early buildings led to more high rise projects. Today's buyer can choose from five star service at The Waldorf Astoria or contemporary luxury at Veer Towers. Those are located in the heart of CityCenter. Take the elevator downstairs, walk out the door and you're on the Las Vegas Strip. Vdara offers the same convenient location. There is the option of placing your condo in Vdara's Hotel rental program.
---
Convenient but not trapped in the midst of it we find Panorama Towers and The Martin. They're just across the 15 Fwy from CityCenter. Their tinted blue glass exteriors offer incredible views of the Mountains, City and for some lucky owners, of the Strip.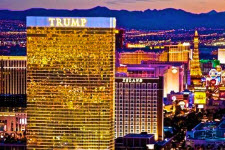 A shopper's paradise is found at Trump International. Owners can stroll over to Fashion Show Mall for their favorite department store. They can continue across the Strip to Barney's New York at the Palazzo or the Canal Shoppes at the Venetian.
For the true fashionista, the Wynn and Encore are just across the Strip. When owners aren't in town, they can take advantage of Trump's rental pool.
Head North to SKY Las Vegas. This residential tower is located right on the Strip. It will be in the heart of the activity when the new City of Rock Las Vegas opens in 2015. The rooftop pool with cabanas is the place to be on those hot summer nights. Allure is just around the corner and West of the Strip. It will have a ring side seat when City of Rock debuts as well.
---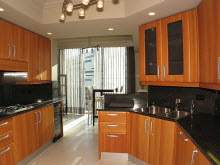 Turnberry Place and Turnberry Towers are just behind the Strip. Turnberry Place offers four towers. Turnberry Towers has two newer towers. Turnberry Towers also has a more contemporary feel than the three older towers at Turnberry Place.
Metropolis is an art deco style building. It's only 19 floors, one of our smaller buildings. The condos include two story, loft style residences as well as single story condo homes. Some of the condos have incredible views of the Wynn Golf Course and the Strip.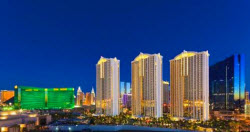 MGM Signature offers 3 towers. Units at MGM are studio and one bedroom. Located just behind the MGM Casino, owners enjoy taking advantage of the rental pool when not in town.
SOHO Lofts is on the Strip as you head into Downtown Las Vegas. This is a trendy, loft style building. Two blocks West is Newport Lofts. Built by the same developer, both buildings boast rooftop pools and fitness centers. The rooftop amenities offer incredible views. Newport has an additional lounge area with pool tables and a track to job around the rooftop.
The Ogden is on the Strip, just North of Fremont Street. This building is a great location for anyone who wants to walk to the shows and restaurants in the area.
ONE Queensridge Place is another old world luxury style building. Located next to Summerlin, it's convenient to golf, shopping and has incredible views.
---
High Rise Condo Amenities in Las Vegas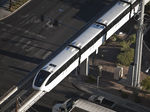 Each High Rise has its own set of amenities. These amenities may include any or all of the following:
Security, pools, full service spas, fitness centers, outdoor recreation, restaurants, shopping, nightlife, casinos, front desk, 24 hour concierge and/or access to the monorail.
There is no doubt that high-rise buildings have an appealing look to them, and like any type of living, there are associated pros and cons. The rising charm of a high-rise condo can't be dismissed as a passing trend. On one hand, this style of living can be extremely comfortable, yet on the other hand, living in a high-rise condo can be detrimental to your health.
Continue to read to find the pros and cons of high-rise luxury condo living.
Pros of High-Rise Buildings/Living
High-rise living is a popular option for working professionals in cities such as Las Vegas. This style of living caters to the needs of urban residents, and is often the most frequent type of construction in cities, allowing residents to live near city centers. High rises provide excellent views of the city's skyline. A large population of residents of Las Vegas prefer to live in a high-rise condo for a variety of reasons, some of which are the following:
Great View
One of the top benefits of a high-rise building is the stunning view of the city it offers. Developers tend to create great surroundings in gated communities, a high-rise condo provides a bewitching panorama of your city to help you relax and kick back after a long day at work.
Top Safety & Security
Condos tend to adhere to safety standards with proper equipment and evacuation plans. A high-rise condo provides you with a better sense of safety and security, as many have passcodes for entry, gates, or doormen/guards.
Great Living Experience
Experiencing high-floor living means experiencing minimal noise pollution. A plethora of amenities is nearly a guarantee when high-rise condo living, most including a swimming pool, underground parking, lounge, dining options, workout facilities, and recreational facilities just to name a few. High-rise living is undoubtedly one of the preferred residential options. For many, this kind of living experience compares better to independent housing or builder flats.
Cons of High-Rise Buildings/Living
As we discussed above, living in a high-rise condo can be a great option, but it isn't absolute. Some cons that it entails are the following:
Isolation
High-rise condos can detach people from street life, reducing chances of encounters with others. Residents can succumb to depression and other health problems/risks.
Disability Limitations
Living on a top floor can be a challenge, especially if you or your family members have any disabilities. While high-rise condos are often required to have an elevator installed, there can be technical issues you may run into when using one. As we mentioned before, while there may be a foolproof evacuation plan in place for an emergency, there are always risks associated with the plan failing. Escaping from a building that is high up from the street can be a daunting proposition if the evacuation plan fails for any reason.
High Cost
High-rise condos are sold as premium projects, and developers charge more as you go up in your quest for the best view. This is a key reason why these types of condos tend to be more expensive compared to other housing options. Regional price differences will depend on your geographic location and city.
Overview
Before you invest in a high-rise condo, these are the top things to keep in mind:
The personal needs of both you and your family.
The age of the building, and if it is up-to-date with health codes, with the maintenance history being clean.
Ensure there is proper ventilation in the unit you are wanting to purchase.
Check out the construction and builder's reputation.
Try to avoid the ground and the topmost floor of the building.
While luxury, tranquility, and amazing views are the best benefits of living on a high-rise floor, there can be disadvantages that accompany this. Think pet issues, the difficulty of repairs and maintenance, or an inconvenience in shifting. It is always advised to analyze the aspects properly before investing in a high-rise condo.
The drop down menu on our top menu has links to current condos for sale in our most popular high rise condo buildings. You can use our advanced search to find the listings in older buildings or mid-rise condos. Call 702-354-6900 or email with the type of high rise you are looking for and we'll be happy to search for you.