A Comprehensive Guide to Selling a Home in Las Vegas
You've decided to sell. This is no easy decision and who you choose to help sell your home is crucial in getting the right price and getting it sold fast. Here's how to sell your Las Vegas area home with me.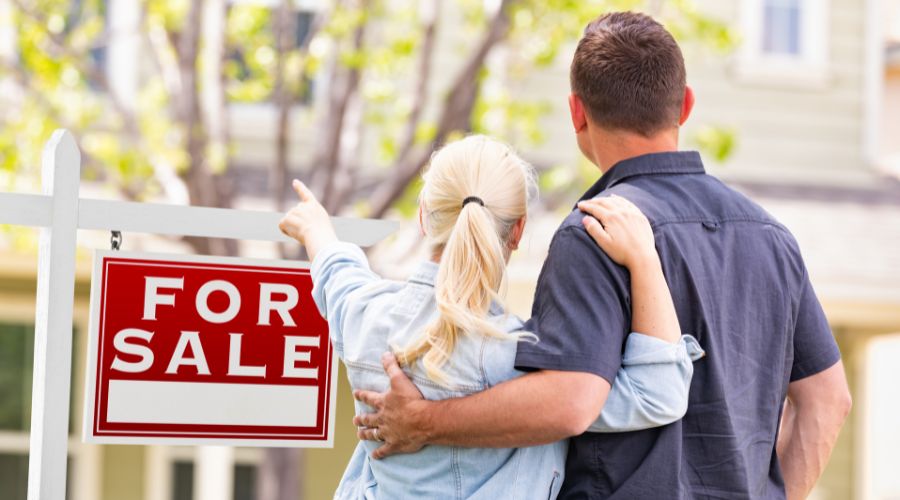 Selecting the Right Real Estate Agent
You could go with anyone; there are hundreds, if not thousands of agents in the Las Vegas area. Why go with me? As someone deeply connected to the pulse of the Las Vegas real estate scene, I pride myself on staying attuned to its ever-evolving trends. This dedication ensures I provide you with the latest insights, empowering you to make informed decisions about your valuable investment.
If you're considering selling your home, my marketing skills take center stage. I possess the expertise to strategize the ideal selling price and facilitate a smooth transaction process. I specialize in aligning your property with its true market value, spotlighting its unique features through tailored marketing approaches that set it apart in a competitive market.
Before You List
The significance of preparing your home before listing cannot be overstated. Effective staging transforms your property into a canvas upon which potential buyers can envision their future. Decluttering and depersonalizing create a neutral backdrop that allows buyers to visualize their own lives in the space, fostering an emotional connection.
Beyond the interiors, enhancing curb appeal sets the tone for a captivating first impression. Neat landscaping, a fresh coat of paint, and inviting entryways convey pride of ownership. These meticulous details collectively evoke a warm welcome, enticing buyers to explore further. By investing in proper staging, you're not just presenting a house; you're crafting an experience that resonates with the aspirations of potential buyers, paving the way for a successful sale.
How I List and Market Your Home
When you're ready to sell your home, entrust me at Simply Vegas to guide you towards success. My approach involves tailoring a marketing plan exclusively for your home, highlighting its unique qualities. I utilize professional staging, expert photography, and captivating descriptions to showcase your property's allure.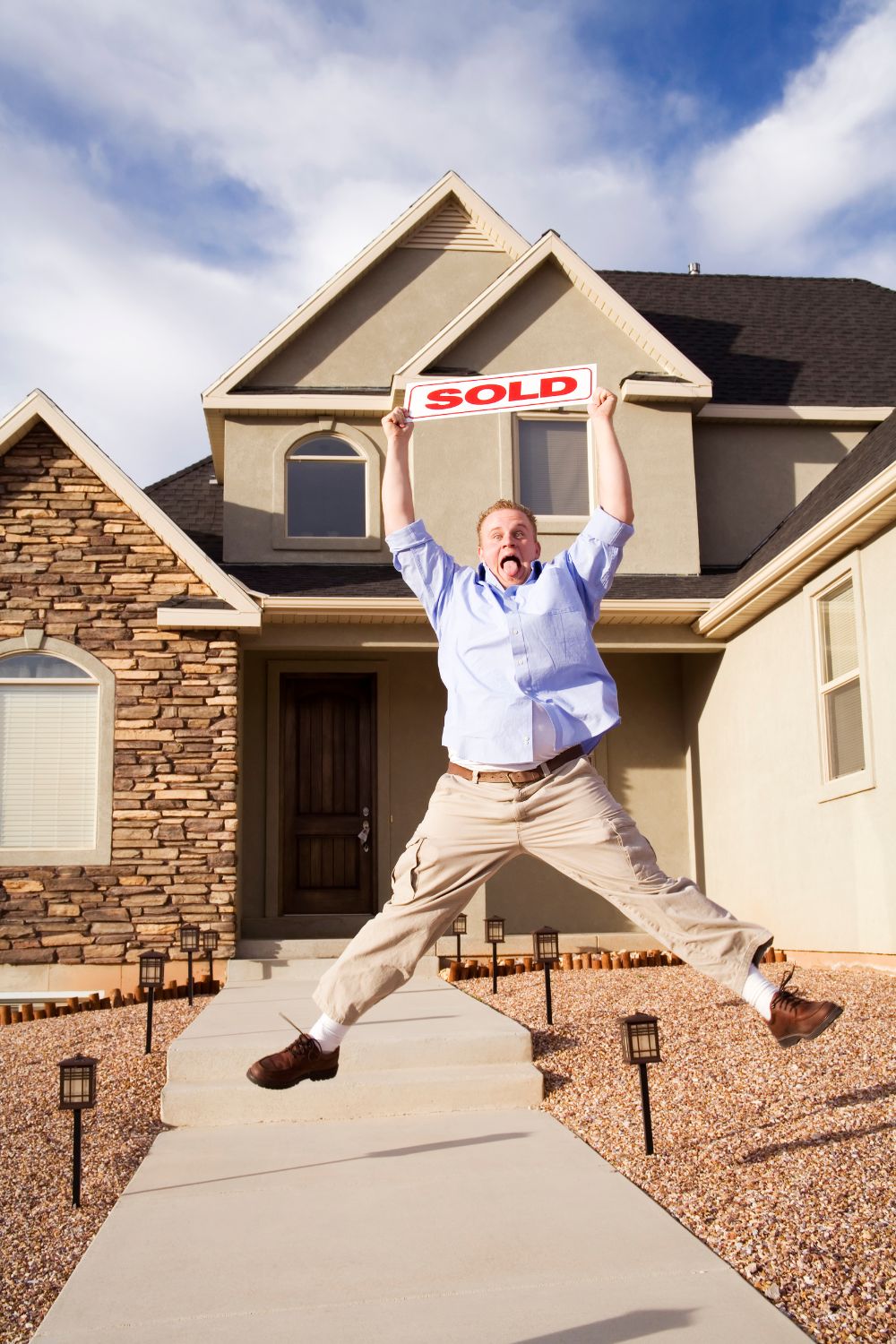 With a deep understanding of Las Vegas market dynamics, I meticulously analyze comparable homes to pinpoint the ideal price. In a market favoring sellers due to limited inventory, strategic pricing becomes pivotal in attracting multiple offers and optimizing your returns.
My marketing expertise extends to the online realm, leveraging the prowess of our well-established website and active social media platforms. With an extensive track record since 2005, I excel in positioning your home to captivate discerning buyers.
As offers come in, I navigate the intricacies with your best interests at heart. I ensure transparency in terms, vet qualified buyers, and oversee seamless inspections. From the initial listing to the signing, I stand by your side, providing expert guidance at every turn. Entrust your home sale to me for a result-oriented experience.
Showing Your Home
When potential buyers step into your home, it's crucial to ensure a neutral and inviting ambiance. Remove personal paraphernalia, collections, and any distracting bright colors. A clean slate allows buyers to envision their own life in the space. Staging your home beautifully with tasteful decor showcases its potential and maximizes appeal. Neutral tones and uncluttered spaces let buyers focus on the home's features, while a cohesive layout helps them navigate seamlessly. By providing a blank canvas for imagination and showcasing your home's finest attributes, you increase the likelihood of making a lasting impression that resonates with potential buyers.
Negotiation Strategies
Negotiating offers is a delicate dance, an art form where precision and strategy prevail. It involves carefully evaluating the buyer's offer, understanding its nuances, and formulating counteroffers that inch toward a mutually beneficial middle ground. This delicate balance is where I really shine! I love negotiating with finesse, ensuring your interests remain central. My skills in communication and understanding diverse perspectives are vital in cultivating an atmosphere of cooperation. As your advocate, the negotiation process transforms into a collaborative journey, culminating in an agreement that harmonizes both parties' aspirations.
Home Inspection and Repairs
Often when a buyer asks for everything, they get nothing. The art of negotiation spills into the inspection as well and this also takes finesse finding a good balance between what needs to be done and what a buyer is just hoping you'll do.
The buyer's home inspection is a pivotal juncture, as it unveils the hidden aspects of a property. Its impact on the sale is profound, shaping perceptions and influencing negotiations. As a seller, being receptive to repair requests showcases your commitment to transparency. Guiding this process involves discussing potential negotiation points and collaborating on equitable solutions. Striking a balance that addresses concerns while acknowledging the property's overall condition is key. We want o foster constructive dialogue, leading to resolutions that satisfy both parties and facilitate a successful sale.
The Closing Process and Closing Costs
The closing process for home sellers involves a sequence of events that culminate in the transfer of ownership. It requires careful coordination between your sale and potential purchase to ensure a seamless transition.

Closing costs, which vary, encompass agent commissions, title fees, and prorated taxes. While sellers typically bear these costs, negotiation is possible, especially in a competitive market. It's essential to understand the financial implications and collaborate with a real estate professional to navigate these considerations effectively. By comprehending the closing timeline and costs, you can confidently embark on the next chapter of your real estate journey.
Who Closes First: Selling or Buying?
The question of whether to close the sale of your current home or the purchase of a new one first depends on your unique circumstances and preferences.
Closing on Selling First: Opting to close the sale of your current home before buying a new one provides financial security and a clear understanding of the funds available for your new purchase. However, it might involve temporary housing arrangements, which can be inconvenient and costly. This approach allows you to make offers on new homes without a contingency, potentially making your offer more attractive to sellers.
Closing on Buying First: Closing on the purchase of your new home before selling your current one ensures you have a place to move into immediately. However, it may also put pressure on you to sell quickly, potentially leading to accepting a lower offer or rushing the process. This approach might involve bridge financing or the need to manage two mortgages temporarily.
Simultaneous Closings: Coordinating the sale of your current home and the purchase of a new one to close on the same day can be complex, but it eliminates the need for interim housing. This approach requires precise timing, as the funds from the sale are used for the purchase. However, it minimizes the risk of being homeless or carrying two mortgages.
Ultimately, the decision hinges on your financial situation, housing market conditions, and personal preferences. Consulting with a real estate professional can help you weigh the pros and cons of each option and determine the best approach for your situation.